Josh interviews Katherine Vockins the founder of Rehabilitation Through the Arts.
Full Episode
Preview
My Guest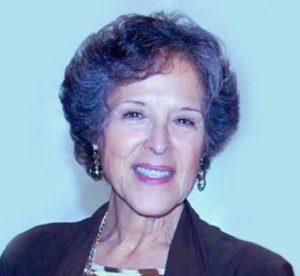 Katherine Vockins is the Founder and Executive Director of Rehabilitation Through The Arts (RTA) She founded RTA in 1996 at Sing Sing Correctional Facility and continues to lead both RTA and Prison Communities International Inc.  Katherine was awarded an honorary Doctor of Humane Letters by SUNY Purchase for her prison work, has been named Huffington Post Person of the Day, a Westchester County Thought Leader and Chavez Day Hero. RTA offers classes behind prison walls for over 200 incarcerated men and women, six day per week, throughout the year.
Transcript
A full PDF transcript of Episode 56 of the Decarceration Nation Podcast.
Notes From Episode 56
Apologies in advance, we had some technical issues, so there are a few microphone issues this week.
I enjoyed my visit to Kentucky for the Celebration of Second Chances event, here's a picture of me with Rob Perez of DV* Kitchen:
And here is a flyer from the event: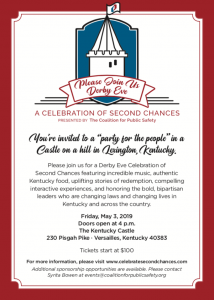 The Redemption project is a CNN Original Program which airs at 8 pm Sunday Nights.
I am very angry about the legislative response to Amendment 4 in Florida. In my opinion this is politics at its absolute worst, sacrificing principle for politics and giving a tacit approval to racially disparate suppression.
Rehabilitation Through The Arts is located in New York.
The two studies that were mentioned include this study from the International Journal of the Arts and this study from the Journal of Correctional Education.
The Prison Creative Arts Project is located in Michigan.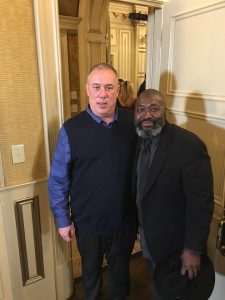 Decarceration Nation is a podcast about radically re-imagining America's criminal justice system. If you enjoy the podcast we hope you will subscribe and leave a rating or review on iTunes. We will try to answer all honest questions or comments that are left on this site. We hope fans will help support Decarceration Nation by supporting us from Patreon.