Joshua B. Hoe talks to Dr. Genevieve Rimer & Samra Haider about their work at the Center for Employment Opportunities.
Full Episode
My Guests – Dr. Genevieve Rimer & Samra Haider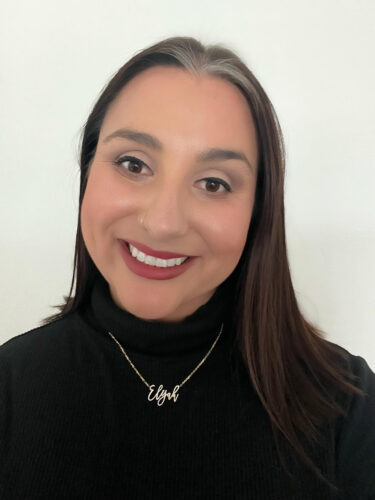 Samra Haider is the President of the Center for Employment Opportunity where she oversees all aspects of CEO's program delivery, innovation, and policy functions, including expansion into new markets. 
Dr. Genevieve Rimer is the Director of Inclusive Hiring at the Center for Employment Opportunity and has nearly 20 years of professional and lived experience in the reentry field.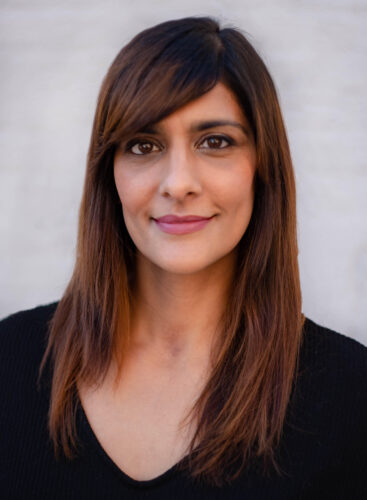 Watch the Interview with Dr. Genevieve Rimer & Samra Haider on our YouTube Channel
You can watch Episode 142 on our YouTube channel
Notes from 142 – Center For Employment Opportunities
You can find the prep course from Dr. Rimer's LinkedIn profile
You can find the CEO office near you on their website
The books that were suggested include:
Between the World and Me by Ta-Nehisi Coates
Becoming Ms. Burton by Susan Burton and Cari Lynn
Full Transcript
Josh Hoe
Hello and welcome to Episode 142 of the Decarceration Nation podcast, a podcast about radically reimagining America's criminal justice system.
I'm Josh Hoe, and among other things, I'm formerly incarcerated; a freelance writer; a criminal justice reform advocate; a policy analyst; and the author of the book Writing Your Own Best Story: Addiction and Living Hope.
Today's episode is my interview with Samra Haider and Dr. Genevieve Reimer about the Center for Employment Opportunities. Samra Haider is the President of the Center for Employment Opportunities where she oversees all aspects of CEO's program delivery, innovation, and policy functions, including expansion into new markets.
Dr. Genevieve Rimer is the Director of Inclusive Hiring at the Center for Employment Opportunities and has nearly 20 years of professional and lived experience in the reentry field.
Welcome to the Decarceration Nation podcast Samra and Genevieve.
Genevieve Rimer
Thank you for having us.
Samra Haider
It's wonderful to be here.
Josh Hoe
Oh, thank you so much. It's really good to have you both on. I always ask the same first question. How did you each get and whichever one you wants to go first is fine. Don't trip up. Don't fight each other, though. How did you each get from wherever you both started in life to where you were both working at the Center for Employment Opportunities?
Josh Hoe
Do you want to go first?
Genevieve Rimer
Sure. I'll go first. My journey actually started in 2006 when I personally came back from incarceration. Times were really tough then, I mean, they're still tough, right? But it was exceptionally tough. There was no Ban the Box, it was barely getting started. There was no Decarceration Nation podcast, people weren't talking about it. It was a completely different time. And we were really left to fend for ourselves. And so after rejection after rejection, I thought to myself, well, I need to do something different. Because this isn't working, I can't find work, what am I going to do? So I decided that I would go back to school. So I re-enrolled in college, and I actually found my freedom in the halls of academia. I obtained a bachelor's and a master's degree in both in social work. I never wanted to be a social worker, I just knew that social workers helped people. So in my logic, I'm like, Well, if they help people, maybe they can help me. So there I was on my way to become a social worker. And I got a bachelor's and master's degree in social work really, to prove people wrong, like a PWC mentioned. And then I decided to go back to school and to get a doctorate degree. And this really was to prove myself right, that I was competitive enough to get into school that I did have the smarts to succeed. And that I wasn't enough. And so five years ago, or so I landed at CEO. And now I'm the director of inclusive hiring here at the Center for Employment Opportunities. And I have the Opportunities to work with employers and other workforce stakeholders to equip them with Fair Chance hiring skills and tools that they need to transform their hiring practices to hire people like me.
Samra Haider
My path is not as interesting. You know, when I graduated school, I was, you know, just didn't know what to do. So I actually I did a little bit of investment banking, I did management consulting, in the middle of that I got a master's in human rights. And so that was really where my passion was, and like human rights and poverty-related issues. But given that I kind of had this econ background, the only places I would get jobs would be like more corporate settings. So I ended up shifting and going to grad school business school. And when I made that shift, I knew that I really wanted to be intentional about shifting into the nonprofit space. And at first, I didn't really know what you could do with my background in the nonprofit world. But I ended up getting connected to a great organization called Red F, that worked with organizations that use an employment-based model to support people who have various employment. And so they looked at this idea of social enterprise. So basically, you hire individuals, who are otherwise not going to get hired to help them get re-acclimated into work. So right, I've helped a lot of those groups. And so I ended up working at Red Hat for a while co where I work now was one of those groups and Red Hat helps you expand into California. So when I moved back to New York, I essentially was like, I really want to work at an organization doing this work, not just kind of helping think of the strategy for those organizations. And so I ended up taking on a role at CEO almost nine years ago, and really focused on expanding our presence throughout the country. And so that was an exciting journey that's that I've been going on.
Josh Hoe
Genevieve, what is the Center for Employment Opportunities? And I know because I've run into people all over the country, that it's got to be somewhat wide-ranging. How wide-ranging is the Center for Employment Opportunities?
Genevieve Rimer
All right, Josh, you're putting me on the spot with the big boss. So here we go. I'm gonna be I hope I get this wrong right? Just kidding. So the Center for Employment Opportunities. We are a large, one of the largest social enterprise nonprofit organizations and we specifically exist to provide immediate paid employment to people coming back from incarceration. We are located in 30-plus sites, that changes sometimes, so sometimes it's 31. I think we're at 30 and 12 different states across the United States. And really, our whole goal is to get people that are in immediate need of employment, put them right to work and support them, while they're learning the skills that they need to ultimately find full time long-term employment in their community.
Josh Hoe
And Samra, how did the organization start? How did this vision? Where did it come from? What was the genesis of the whole thing?
Samra Haider
Yeah, it started, I want to say, like 40 years ago in New York, and it was really thinking about candidate employment intervention help reduce resume, that was kind of the idea. And so basically, what Genna described that itself, it's not that we're getting people a job, actually, the goal was like this process, you get people work ready, does that help them, you know, essentially, desist from crime. And so that was first studied, incubated by the Vera Institute of Justice, to see whether it worked and when it showed that had efficacy, it turned into its own independent nonprofit. But it pretty much existed only in New York City for you know, most of that time only in like, sort of the early 2000s. Do we do another study that showed really strong impacts on recidivism? And so that kind of gave us the competence that we had something there that could be then replicated other places.
Josh Hoe
I think most of the people that listen to this podcast are fairly experienced, either directly or because they had friends or family members who went through the system or because they work in the field. But just in case, some folks listening who don't understand the struggles people face when they return from incarceration, I know, I can certainly tell that story too. But Genevieve, could you ground the conversation, the reality of what most people returning from incarceration face?
Genevieve Rimer
You know, it's like trying to scale an unscalable wall that the closer you get to the top, the taller it grows, you know, and you are constantly trying to hurl yourself over the wall, if you will, to success as well as success. And every time you feel like you could step closer, the wall group gets higher, and then gets higher, and then it gets higher. And there's, you know, different stakes and can't do this, you're not good enough for this and your pass come back here. And it's just this constant infiltration of limits and barriers that become sometimes so hard to overcome. And then you begin to deal with self-doubt, and lack of confidence. But also inside of you, you're like, wait, I am capable, and I am worthy. And I shouldn't be able to get a job. And I do have skills. And it's like this crazy influx of emotion dealing with all of this external stigma and knowing that you are capable and you are able, but people are constantly trying to tell you that you're not. It's such a difficult, difficult thing to overcome, and an experience that you will no one will ever truly know unless you've walked in our shoes or similar shoes coming back from incarceration.
Josh Hoe
I think if people want to get a feel for it, there's usually you know, when they do movies and television shows about incarceration or coming back from incarceration, there's usually a few things in all of them that you can go yeah, that's kind of right. But they get a lot of things wrong. One movie, I thought, really got this coming back from incarceration pretty right? I don't know if you saw it, but it's called Emily, the Criminal. And I would definitely recommend it to people who are curious about what it's like, just the scene where she's getting interviewed after, you know, with a felony in her background, was very similar to the experience that I had, and I'm sure many people have had at many, many job interviews, when you're coming back this kind of look on the person's face, like, you know, I mean, they, they wish you'd leave or whatever. I think, you know, people act surprised when they hear that recidivism rates are high. But you know, at least when I was incarcerated, most people inside never got any meaningful workforce training inside, they came back with a lot of debt, you prospects for employment and housing. Samra, how has CEO looked at solving this problem in new ways? What makes your approach so unique?
Samra Haider
Well, I think the kind of thing that's remained consistent, that makes our program unique is that we're taking people pretty immediately upon release. So we're trying to get them in our doors, like within a week or so. And we're immediately getting them attached to a work Opportunities. And we, as Genna mentioned, we pay them every day. So we want to kind of connect, connect them immediately to the benefits of work, provide, you know, some income, so right away, providing some stability and support while also creating this environment with which we can like have a safe space, I guess, to get re-acclimated into the world of work. And so that is a very unique model in terms of its, you know, immediacy, I guess, and specifically, I think providing resources early on. I think what we've found and what we've had to innovate is that we don't really want to just think about reducing recidivism as our main goal like that's sort of reductive view, we're really thinking about what does it mean to fully help people have a career path move out of poverty? And in order to think about that, we have put a lot more investment into our upskilling, so how – to your point –  like people aren't actually getting trained in the way we want when they're inside? So when they're out? Can we connect them to higher skilled jobs through our training programs, the work Genna's doing on thinking about how do we really change behaviors of employers so that the world of employers who are willing to hire folks is not so limited. So we've done a lot more around that. And then I think we've taken a lot more of an approach around Yes, employment is definitely important. But if you have no food on the table, if you don't have transportation, if you don't have housing, if you're dealing with substance use issues, it's going to be difficult. So we're trying to think about what that network of support looks like, either delivered through CEO or through partners, to really make sure that people can succeed and again, just be able to fully participate in society as everybody else gets to.
Josh Hoe
Genevieve, how do you create better relationships with employers, and state governments etc, to make this model work? I assume that there's a lot of complications to that.
Genevieve Rimer
Yeah, I feel like, you know, some ways that we work with employers is just through building out networks through talking to people through developing different innovative tools that employers can use to help gain a deeper understanding of where they currently stand within their fair chance hiring practices and where there's opportunities for growth. I was actually reviewing my year in review this fiscal year. And we did over 32 different learning events with various employment stakeholders over the course of the past year. And so you know, it's been just really cool to provide employers with simple ways that they can begin to transform their inclusive hiring practices by just adding we hire people with past convictions to their job description, something that simple really signals to us that we're welcome to apply. You know, so I guess,
Josh Hoe
I was gonna say, you know, just to follow up a little bit, but one of the barriers is getting employers to even be interested in the idea. I know, I've had other people on here, you know, multiple times talking about the kind of struggles, I think we're in a unique situation where there is a structural problem with employment in the market. There aren't enough people ready for jobs who are willing to work. But then this is also, you know, we're our group of folks is also a segment that people are kind of less likely to want to work with, how are you all kind of getting past that part of the struggle?
Genevieve Rimer
This is one of my favorite parts of a couple of presentations that we give, where we just myth debunk. You know, there's tons of myths that really are harmful belief systems that help keep people like me locked out of employment in the past, and a lot has to do with tenure and performance and dependability, and company culture. One of my favorite ones is sometimes employers think that if they hire someone with a past conviction, that their current workforce is going to be in an uproar, right, they're gonna walk out, they're gonna be so upset. But there was some recent data that was published by the Society for Human Resource Management. And they actually found that I believe it's like 80% of the current workforce is willing to work with people with past convictions. So that's, that's not true, right? And the other statistics show that people with past convictions 80% perform at a higher rate or the same rate than those without past convictions. And, like, almost, I believe it's 75% believe that the quality of hire HR professionals, the quality of hire is just the same as individuals without passing. So we're able to use real data that has been learned through various research projects to debunk these myths.
Samra Haider
And Genna has done a great job, she's being too modest here, like creating actually through the site of human resource management, a training for employers to sort of just do this at scale. So it's hard, obviously, to go employer by employer, but she's kind of created a structural way people can get access to that information. I think we've also really been trying to connect the dots on corporations and companies who are interested in dei and other equity-driven solutions that like, if you really care about racial justice, considering how communities of colors are impacted by you know, cycles of incarceration, it's very important to think about this group as key to that work as well. And so really trying to think about all different sides of the equation and definitely myth-busting being centered to that but also just remembering and humanizing, like who we're talking about here and stop thinking about like, the scariest image in your mind, but really just people that you interact with all the time as being those limits
Josh Hoe
And you can take this – I don't want to get too off on a tangent about this stuff – But I think the other thing that people get concerned about with this area is this kind of notion that there's liability concerns or something like that.
Samra Haider
A topic that  really annoys me] is like this whole industry around risk management, this whole industry around liability or perceived risk. It's almost like You just added a game of tag, oh, well, we can't do it because our HR person says we can't Oh, we can't do it because our lawyers say we can't. But when you actually scratch the surface of like, Wait, why do you have this restriction? No one can really answer but they're using the cover of risk management or liability to just not empower themselves around decision making. I remember I was speaking at a conference with all these tech folks, and they're like, What can we do? And I'm like, You guys have literally defined yourself by being disruptors and innovators and people who go against the status quo. But you're telling me you can't push back on a contract that says that you have to exclude people with conviction. So I think that there is a little bit of like, putting some agency on C-level execs on folks that say that they have, it's out of their hands, and really asking them to push back against what essentially is an industry at this point, that we do have to, you know, kind of antagonize a bit.
Genevieve Rimer
And you know, and I'll just add an extra point, I'm at the point in my life now. And it's been a long journey full of a lot of heartache, and rejection, but now I'm at the point in my life, where if an employer doesn't want me there, because of my past, and I don't want to be there, right, and it's, it's taken some time, it doesn't happen overnight. And I'm but I'm, I'm also really, really secure and saying, like I am, who I am today, and I'm really proud of who I am, because of what I've had to overcome in my past, which includes my past conviction, you know, and so like, I'm able to bring that to, to my employer. And I think that there's so much skill that an employer can recognize in employees with past convictions that far supersede any potential or any perceived risk.
Josh Hoe
So you get people coming back, you are providing them immediately with the source of income, and hopefully within that, get them hooked up with the job, etc. But so many people are coming home with medical issues, a need for therapy and treatment, other kinds of issues. How do you all and either one of you, again, can take this one address kind of the wraparound needs of people returning from incarceration, beyond just employment?
Samra Haider
Yeah, when we get folks, we want to make sure that they're able to be employed. So like, could they actually have a job and sometimes right away that for a lot of people, that might not be the right time. So it's a totally voluntary program, and you kind of come when you need it, what we do is basically no will do kind of an intake and understand what people's needs are, we have a big referral network, where we can have people who might be, you know, co-enrolled in another program to make sure that they're getting, you know, their needs met, we're in particular areas, again, trying to come up with better responses towards housing, that's a big need, I don't think we've cracked the code on that.
Josh Hoe
I'm not sure anyone's cracked the code.
Samra Haider
But maybe being more intentional, like, we got to do something. And so kind of working with the other providers to understand what we can do there. And I think transportation is one also that we've been really trying to, to understand how we can support our participants. So usually, what we'll do is, you know, have that referral network. In many sites, now we have a supportive services specialist, who's kind of the main person people can go to, to try to work on what their different barriers are outside of that workforce readiness component,
Josh Hoe
That must be a pretty good job because you're actually literally helping people with every call you make. That's pretty good.
Samra Haider
It's great. And it's actually a great place for us to hire people who are foreign participants who grew up with experience to also just be able to better relate and understand what some of those needs are.
Genevieve Rimer
Can I just add one extra thing to what somebody mentioned right now? Oftentimes, when we talk about other employers that are fair chance hires, we don't often talk about our own practices at CEO. And we have I think we have like 130 colleagues that are not our participants right now, or somewhere along that number, that we all have past convictions, many of us are former participants, or were former participants. And I think like CEO has done such a phenomenal job at creating a safe place. For me and for my colleagues to grow. Right, we're very intentional about creating support and support systems. And we have what we call our justice-involved voices affinity group. And like, there's just really intentional efforts where we can, we can really flourish. And because we can feel safe, right? And when we begin to feel safe, we can embrace our whole self. And we can bring all of us to the workplace, you know, and I believe like, personally, from my own journey, it wasn't until I got to CEO that I realized, I really began to embrace all of me. And so I think that's like a really unique quality that we have as an employer. And when I partner with other employers, I tried to use some of the offerings that we have here internally, to teach them about ways that they can also create these types of environments for their employees.
Josh Hoe
Now this is not probably something that any of us come into contact with very often, but I think a lot of people who generally listen to this podcast, but just in case I think a lot of people outside of our work, wonder why we should put more time and resources into people returning from incarcerate ration, which even saying it sounds crazy to me. But what are your kind of answers to this question? Because I think the more times we say it, and the more times we message it, the better. Samra, do you want to go first?
Genevieve Rimer
I can just take a quick, two quick things to say, innocent people are convicted every single day. So not everyone that has a past conviction For those that are convicted, people can and do change. And I think that is so important to just really, really think about is the importance and the power of employment, and the Opportunities that it has to equip people with the skills that they need to change their lives. It's been super instrumental in mine.
Samra Haider
And I would just say, I mean, I think our carceral system is completely unjust, and is kind of built on systems of inequity and racism. So like, yes, many of our folks have actually, you know, committed a crime. But more often than that, the cycle in which they've had to come in and out, has made the impacts on that on their lives are worse. So we have a lot of folks who started out probably doing something very minimal, but then were incarcerated at a young age, and then kind of went back and forth and had been overly policed. And so I think it's very hard to unpack how you mess up, our system of incarceration of policing, the full gamut of it is to then actually sit on a high horse to be like, This person is worthy of support or change, or this person isn't because, you know, we have overly criminalized and overly policed, really more like issues of poverty, or inequity, that has led to a lot of the issues that we're now so I think it's like it's very, I find it very hard to have a real conversation with anyone who wants to improve the quality in this country and equity in this country without ensuring that you're including people with lived experience in that conversation.
Josh Hoe
I mean, I have so many friends who, you know, spent decades incarcerated who came back and did incredible things, you know, I mean, I have one friend who spent the last eight years feeding his own neighborhood. I have friends who, you know, work, empowering, you know, trying to get people houses who are homeless, I have, you know, I just I know, so many people who've done amazing things, who, if you'd met them at the time they got incarcerated, you might have been terrified of them, or whatever. But now, they're like, the nicest people you'll ever meet. And I think, you know, I think that's generally, I think, even in prison, the vast majority of people you meet, at least in my experience, are people that are not what you expect, in a lot of ways. You know, at the same time, if you are overly concerned with safety, you know, I've never understood what making people radically desperate without housing, without employment,  how that makes your community safer. I have no darn idea whatever. It just seems the opposite of creating safety to me, you know, making people radically desperate seems to be what generally causes crime in the world period.
Samra Haider
Yeah, we've gotten away, I think we've gotten away from the rehabilitation point of view, and it's become a very punitive thing, or like, you know, they deserve this time, or it's about punishment. And I think, you know, how we got here, I just bought him a million books and stuff and how we got here, but I think that's not where we should be. And I think it's, you know, we have to kind of unpack that for people, that's not actually the purpose of incarceration, it shouldn't be the purpose of incarceration.
Genevieve Rimer
You know, when I work with employers, I always like to tell them, like, if someone's knocking on your door, begging for employment, give them a shot, because you don't know what it took for them to get there. Even knock on that door, what they've had to battle internally, what they've had to battle externally. So when someone is like knocking at your door, and so persistent and wants to work it, give them a shot, because you never know what you could miss. That same process, that same dedication, but same level of persistence, could be really used as a skill in your workforce.
Josh Hoe
I would hate to imagine that I was returning home from prison again. But if I weren't coming back again, and I agreed to work with your organization, as I was coming out, what would I experience, what's kind of the actual, what happens with folks and neither one of you can, can explain the process.
Samra Haider
You just like, have probably like a two-day orientation. And then you'd be given sort of like your work assignment, you'd get like kind of work gloves, vest, boots, and you'd show up to that day and work in a crew. So you're working with probably like five to seven other individuals. And you have kind of a, what we call a site supervisor who is there to provide you coaching and guidance, you know, help you with your shift, then you do that kind of a few days a week, one day a week, you would come into our office and sort of talk with first a job coach who's saying, Your Josh, what do you want to do? What are you thinking of in your long-term career path? What's standing in your way? And so you meet with that person? At least each week to just understand how do you get to your longer-term goals. And then when you're ready, we have a team of people who are finding job lead. So they might say, Hey, I know you're interested in this like we have an employer, let's get you ready for the interview. And then you go on the interview. And so hopefully, if that works, you get placed. And then we have someone who still stays connected with you to say, How's the job going? Any issues? Oh, actually, you didn't like it come, you can come back on the work crew, and we'll get you another job or things are going well, let's think about how you might ask for a raise. And so we're really trying to think about what that you know, I know, it's not a linear journey. And I think we have to remind all of our staff that are participants that it's not a linear journey, but it is trying to move through kind of what it looks like to get reconnected to the workforce, and then stay reconnected to the workforce and sort of us being there as a trusted support through that period of time.
Josh Hoe
And your mission says – this one's for Genevieve – the mission says that everyone, regardless of their past deserves a second chance. I assume this, I don't know this, but I assume that when you say everyone, you meet everybody, anyone who's coming out regardless, I know, as someone who does legislative work, most of what I have to do is argue with people about carve-outs, and like these people should be included. And I unfortunately lose that debate many times. Well, I don't think I actually lost it. But in the fact that they don't they include the carve-out? I guess I did. But anyway, so when you say everyone, you mean everyone, everyone can come through your program?
Genevieve Rimer
We believe everyone deserves an opportunity for employment.
Josh Hoe
Love to hear that. So another thing you see a lot I know like we have a program called, what's it called? Well, whatever. Inside our prisons, here, we have a very advanced program that trains a lot of folks. But the only people who can qualify for it are the people that were most likely to succeed anyway. So the people who would get a job, the minute they walk out are the ones who get this. It's really great training. And I do think it's a really good program. It's called vocational village. But most of the people who are incarcerated never have access to that program. How do you get the people you partner with or work with to embrace this notion of kind of a place for everyone so that everybody gets a job?
Samra Haider
I think our staff have been pretty, you know, they're very mission-oriented. And we're all sort of aligned on this. And so I think, for a long time, it was almost everyone with the exception of a couple exclusions, and then we kind of shifted to anyone. And so people are mostly on board with that, our folks because they're almost always on some form of supervision. And they're coming to us pretty recently, upon release, like, you know, they need a lot of support, typically, like the kind of person you're mentioning there, they can totally come to see Oh, we'd probably say you might not need CEO, and that's totally fine. And we're trying to create more programs for them. But I think our staff are pretty committed to anyone who needs that support. And the more you work with this population, the more it's like no, no exceptions, like anyone. And it's always I think, no will even think it's weird sometimes when we hear other groups say everyone, but this this group or that group, and it's like, you know, just feels like it doesn't connect with the purpose of what you're trying to do if you start to make excuses or carve out that seem, in my opinion, kind of arbitrary.
Josh Hoe
And how do you succeed? You know, another thing that I've noticed a lot in kind of the way all things work, is that, you know, really, the reason I think that reentry fails a lot of times isn't just because there aren't jobs, but because people don't see, you know, if you went to prison, and you went, you know, say you were, say a dealer or something like that, and you had you were making pretty good money before you went in, and then you come out. And the only and I'm not saying people wouldn't take these jobs or don't take these jobs. But ultimately, like, at least when I was in prison, the main thing they told you is you can do janitorial services. And that's about it. And I think it's very hard to get people to believe in a different future, when the only future they see is waxing floors. Not that there's anything wrong with waxing floors, but it's just not what a lot of people are passionate about. And I know passion isn't all of it. I know if you're in a certain situation, you still have to, you know, all of us sacrificed when we came out and did things we didn't want to do. I'm just saying if you want someone to really deeply believe they have to see a future that they're excited about, I think, how do you all kind of what's your vision around that kind of problem? Or that kind of? Or maybe you don't have one? I don't know. That's why I'm asking.
Samra Haider
I can start and then Genna can jump in? I mean, I think it's tricky, right? Because I think we are trying to open up the employers who are available. I think we have a lot of success stories. So one of the things we've tried to do is just bring folks back so they can actually see individuals who've had success. I think CEO in the past few years has done a lot around ourselves, hiring folks who are former participants are just as involved. I think right now it's about 30% of our workforce has lived experience, most of those being former participants. So we're trying to create more touch points and opportunities to actually visualize people who have had that success in a lot of different pathways and and again, when we started out our advanced training, we were focused on getting commercial driver's licenses. But we also said, Well, what about people who might want to be in an office or working on a computer, so we have an IT track. And we also created sort of an internal apprenticeship program at CEO to prepare people for work in the nonprofit and human services space. So I think we've had an evolution almost to say, Okay, well, we're definitely going to open up the employers. But if the employers aren't there, we can help people, you know, even access jobs with other peer-led organizations. And again, just try to create more actual visions that they can look to to see where success has happened.
Josh Hoe
Do you have anything to add?
Genevieve Rimer
Yes, when I work with employers, I frequently encourage them to think about mentorship and job shadowing opportunities. Oftentimes, our folks never see themselves in a job until they see themselves in a job. And that could be you know, they may have never realized that they actually do want to work in an office and be a mentor to others or a job coach, or, you know, they can see themselves working in a finance department. So I think it's so critical to provide these professional development opportunities to people that are transitioning back from incarceration, and so they can begin to envision themselves in other roles beyond janitorial. Which you're absolutely right is what we're told usually that we could do. I mean, Josh, you're much further along than me because I was told I would never be able to get a job no matter what. Not even in janitorial. I wish I had that message at least but here we are.
Josh Hoe
Makes you feel better. One of the first jobs that I applied for when I got out was a busboy, and there's nothing wrong. I used to be a busboy a long time ago, it's good work. But the guy looked at me like I had seven heads and wouldn't hire me even though I have a master's degree and 20 years of teaching experience. You know, I'm probably gonna be an OK busboy.
Genevieve Rimer
So yeah, and also, I think it's so important even with our participants, like, even if you get an opportunity to be a busboy, it could be, it could lead to a greater opportunity to become a waitress, or a waiter, and potentially a manager, you know, maybe you can begin to open up your own restaurant one day, and so like, never despise those humble beginnings, because you never know what opportunities can present themselves from them.
Josh Hoe
Yeah, there was a documentary about women coming home from prison, and the woman starts out at the beginning of the documentary, she's working at Tim Hortons, which is like a coffee place. And by the end of it, she's the manager. It does work that way sometimes. So we're kind of at a tough moment in time over the last, you know, three-ish years, there have been increases in crime. And as a result, we're starting to see both the right and the left converge a lot of times on who can be the toughest on crime. Is that impacting your work impacting your relationship with employers? How can we all work together to make sure and work past that what has been your experience, and I would like to hear from both of you on this.
Samra Haider
[Genna] can speak to employers, I haven't seen a major shift in employers, but she would know better, I think it's government partners that have been more challenging. I think that they're, you know, I'd say three years ago was a much more embracing kind of the full philosophy of what we do. I think they've reverted to the mean, I guess, around just like, heavy focus on public safety. And so some of our messaging, I think we're really trying to resist the urge to, like, lean into that, like, Oh, yes, we're all about a public safety message, and more just run an opportunities message. But I do think that's shifted, especially in the red states that we work in, but even some of the bluer places. And so that's something we've seen, that's more troubling because I think I'm worried again, it will just be about limiting opportunities. And focusing on one thing, that's actually not the message that we want to send, I will say think gun violence is something that's come up quite a bit CEO itself is not like a gun violence program that we are our, you know, do have impacts on violent crime. But we're seeing I think what we're seeing is honestly, like people struggling to have a solution to the problem of gun violence. And so there's a lot of money that's coming towards programming like that. But it's like, there's not a ton that you can point to, that's a quick fix to this issue. And so that's something that we've seen, and again, we're trying to be supportive to the programs that focus on this, but that's something that we've seen, it's kind of it's troubling, it's just, again, more of a shift in a direction that that we we don't really want to focus on, we still want to focus on on the opportunities, and mostly that it's not really our folks, first of all, that these crime statistics, who even knows what's actually true, but then also, like our folks, again, are not they're not synonymous with what's happening if there are places that are high in crime.
Genevieve Rimer
And I think in working with employers, we see a lot of employers make public pledges that their fair chance hires. And I think that's great. It's important that they're talking about it, you shouldn't be the best kept secret. But I think there's an opportunity for these employers to go beyond just talking about it. Employers have a lot of power, and they can use their power to do social good. There's so much need for collateral consequence reform. And if we are able to really encourage these employers to harness their, their power to do social good, I began to think about all of the collateral consequence reform work that they could help support, and how significant it could be in helping people achieve opportunities for work.
Josh Hoe
So your organization has worked with, you know, I'm sure many 1000s of people. And I don't want you to say, you know, real people's names or anything like that, or out them or anything like that. But are there any success stories that kind of stand out in your memory or something, to give kind of a picture? To the people listening, you know, what good is, you know, how much good has come from what you all are doing?
Genevieve Rimer
I can jump in. I think about a young woman that I talked to every other week, who was once a participant at CEO. And, you know, she sometimes will ask me, like, you know, can you teach me lessons? Can you give me a lesson for the day? Or can we like chitter-chatter, you know, and I just, I have the opportunity to mentor her? And sometimes I'll be like, Hey, you should really take advantage of our executive team's office hours. And she's like, done, like, you should, you know, you should think about doing this already did it? You know, and when I think about her, I think about how hungry she is, and how she shows up to work every day. Yes, because her job is important to her. But most importantly, because of the people that she served, because she comes from them, you know, so she's attached to her job for a bigger reason, than a paycheck, like a lot of us like most of us are and CEO. And I just think about her and the countless people that are like her that just want to be so far from who they used to be that they show up every day, with their hand to the plow and just want to do the work.
Josh Hoe
And I think another way to ask this question for Samra is I think a lot of times when we ask questions like this, and a lot of the stuff we're talking about the it sounds like the only benefits flow to the people who are formerly incarcerated, but I suspect that the organization and you've mentioned some of this by having a lot of them hired within the organization, et cetera, that the organization has benefited an awful lot from the people who've come in. So if you could tell the story of how see anything, you can think of reasons and how much it's helped CEO over the years to have to be working with formerly incarcerated?
Samra Haider
Yeah, it is hard. It's hard to think of one thing but I was recently, some professor at a university came to interview me. And he asked this question like, Well, it seems like CEO really shifted, you know, what, what caused the shift, and I kept being like talking about that we shifted, I don't, I don't even know. But as I was talking about our strategy, or evolution, you know, even these themes around how we how we have a vision and what our vision of success is, it does strike me that it very much coincides with having a lot more intentionality around ourselves, bringing in more staff with lived experience. And so, you know, Genna mentioned we have an affinity group, we get feedback in different ways. But also it's more just like, they're part of the staff there. Any office, you'll see multiple people, staff used to be participants, I think that like, together like all together, that has shifted the course of how we as an organization are where we are now on the frontlines of advocacy, about putting our participants in a position to lead advocacy work, where we are, again, trying to think about what defining a new vision for prosperity and mobility looks like. And I think the way that happened is through our staff, honestly, if I could pick I could think of 20 stories off the top of my head, which different experience in the justice system, different demographics, different locations, but it's all the same around like, I don't even care what you did, and I don't, you don't even have to tell me about it. But I know what I see in you is like, as Genna mentioned, a hunger, of gratitude of like resiliency that I think then translates into how they support our participants, and how they kind of bring that, that that element to CEO and so yeah, I mean, I would love to literally talk about every single one. But to me, I just see such a change in the organization itself. And who we are, and that is very much based on kind of our staff across the board, in particular, this group that really kind of pushes us to be what we aspire to be and what we're asking our participants to be, you know, which is the best, best version of ourselves.
Josh Hoe
And this one is, again, for both of you, and either one of you can go first. What each of you see is kind of in the future for care. I know you're gonna keep doing the same thing and you're expanding, but I mean, do you all have new innovations or things you're thinking about? Or like, what do you see as the future?
Samra Haider
The future for me, honestly, I don't even know if we're gonna expand. I just, I mean, obviously we were thinking of a world where like, everything is much more about supporting people when they're reentering and much less about, you know, incarcerating people and really thinking about programming and supports before where people even get into incarceration. Again, that's not our goal. But that is the vision that we hope that like, you won't see as much supervision, you won't see all of that, you'll just see really rich programming. But for us, I definitely think, you know, cracking this, this code around moving people out of poverty, we have not done it yet. You know, we get people rapidly attached to employment, but we have not, at scale, helped people gain career pathways. You know, part of that is, is things that we can do, part of that is changing the structure in the system. But for me, that's like, the thing that keeps me going, keeps me up is like, we've got to figure it out. And I know, we're up against a lot of things, because it's not just our participants that are dealing with this income inequality and challenges around, you know, maintaining a living wage and maintaining, you know, enough to survive. But at the same time, it's critical that our participants have that. So we're just going to keep pushing on what it takes. And what that trifecta is a policy change, employer change. And like, person change really means to get to really move people out of poverty.
Genevieve Rimer
I think, yeah, I think for myself, you know, I, I envision a future where someone's past criminal conviction is no longer considered at all when they're looking for employment. And then I think about CEO and like, our goals and our mission and our vision, and we are, you know, we're doing so much incredible work. But at the end of the day, we're doing incredible work for really incredible people. And I feel like that's why we all show up every single day, we show up to unlock as many job opportunities we possibly can for people that are desperately in need of employment.
Josh Hoe
I get to do all these, you know, kind of deep policy dive, deep organizational dive kind of podcasts. And so lately, I've been trying to take a few minutes to get to know folks a little bit more than just the first question I asked. So the first question is, Do either of you have any hobbies? I've been asking people that this season.
Samra Haider
I mean, my hobby. Like the things I'm obligated to do is like get a relaxing and watching like Bravo TV. So I'm just gonna be honest and cop to it that like these days, everything I do is something I'm required to do through my career.
Josh Hoe
Well, I have to ask because you brought up Bravo TV, what is your take on the end of Scandoval on the Vanderpump Rules?
Samra Haider
Oh, my gosh, we have to have a whole podcast on Scandoval. Okay, I'm gonna give
Josh Hoe
you the exposing myself that I know what this is.
Samra Haider
Really, they're really messed up, Tom and Raquel really messed up. But I do think people are taking it a little too far and how they're like villainizing them. So I might be in the minority on that. But I'm wondering because no one ever asked me and I want to like give my opinion on Scandal.
Josh Hoe
I was kind of split because, on the one hand, I thought that many of the people in the cast were incredibly terrible to Raquel to the point where I thought it was uncomfortable to watch sometimes. And at the same time. Obviously what they did was really bad, but it's also a cast as I think Andy said on the reunion, not that I've seen it or anything in part one where Andy was like, all of you have cheated. Yes, they all have.
Samra Haider
I'm staying on message with the whole topic of CEO like I am not someone who condemns someone to you know, something forever and so you know, I'm more forgiveness. So I'm probably like I said, on the outs or went down a real tangent there.
Josh Hoe
So now it's time for Genevieve.
I like to knit. You guys are weird.
Genevieve Rimer
I also like to binge-watch, but I like to binge-watch like Survivor, I like to get a bowl of ice cream, and tune the rest of the world out and watch Survivor. I want to apply one day. And so I'm like learning and I'm studying the game. And so maybe in the next year or so. You may see me on Survivor.
Josh Hoe
Actually, maybe you know her too but I know a former competitor who was on twice who works in our area who might be able to hook you up with that.
Samra Haider
I would love to see you on Survivor Genna, totally.
Josh Hoe
A public defender in New York. That's what she said she'd be when she was on the you know, I hope you know who I'm talking about. But if not, then Okay. Ask me back and I'll hook you up if you want later. I love it. So I always ask if there are any criminal justice-related books that you like, and might recommend to our listeners. Do either or both of you have some favorite books? You see behind me I have a lot of books I like on the top.
Samra Haider
Yeah. For me, again, I'm more of a fiction person. I like to keep my world in a fictional state. But I do love Between the World and Me by Ta-Nehisi Coates, if we think about it, and sort of like how unjust the system is itself. It really, to me, is a beautifully written explanation of how unjust it is. So that's one that I always really liked. And I think it's a great kind of starter for anybody who's trying to understand like, why should we even care about the injustice that happens towards not it's not just about incarceration, but the injustice that happens towards, you know, black people in particular.
Genevieve Rimer
My recommendation is Becoming Miss Burton. She's the founder of a New Way of Life. She's just done some incredible work for women coming back from incarceration.
Josh Hoe
Very cool. I always ask the same last question, what did I mess up? What questions should I have asked, but did not? And to be fair, this is just if there's things that you all would have liked to talk about that I didn't get to. It's intended to get to that.
Genevieve Rimer
I'll give a shameless not so shameless plug for my LinkedIn Learning course. So I was able to do this, I was able to create the first of its kind with CEO for LinkedIn Learning. It is called Job Seeking with a Criminal Record and is specifically for people with past convictions. Check it out, follow me on LinkedIn, take my course, share the course, it's so important that we get the course out there. It covers everything from building your confidence as a job seeker to mastering an interview to following up and securing the job. So 55 minutes action-packed, and embedded in the courses, a lot of my personal stories and examples of the journey that I've traveled to secure employment.
Samra Haider
I mean, no questions. For me, I think I actually really appreciate just the far-reaching questions. And I know, we were like, what are the questions could it be, but it was actually really great to just have a very free-flowing conversation. So I appreciate you doing this. And again, giving CEO a platform to talk about work, and more importantly, talk about the support we're giving our participants.
Josh Hoe
And so if people listening are interested in what you all do and want to get in touch with you, how should they best get in touch with CEO in their area or near you or where you are?
Samra Haider
If You go to our website, ceoworks.org, it will kind of give you a list of all our different locations. And then it gives you the contact information for each of our locations. And you can just you know, reach out, walk in, give a call to those offices if you want to get services where we're located.
Josh Hoe
Well, I want to thank you both so much for doing this. I really appreciate you taking the time. It's really nice to talk to both of you.
Thank you as well. Thank you so much.
Josh Hoe
Thank you. Thanks.
And now my take.
Yes, there are two systems of justice but not because Democrats punish Republicans or because Republicans punish Democrats, it's because poor people can't get out of jail after arrest while rich people can, because black folks get arrested and charged at much higher rates for the same crimes, because some people can afford competent counsel and others cannot, because some presidents can get released on their own recognizance and with no conditions and likely will go free, while a reality winner did years of time incarcerated for a similar crime. There are 1000s of other examples. But the important thing is that I doubt that many people who are complaining today about the United States having two systems of justice would vote for legislation that actually ensured equal justice under the law. What most people are saying is that they want justice for the people that they know, root for, or care about. They're not saying they want an equal justice system.
As always, you can find the show notes or leave us a comment at decarcerationnation.com. If you want to support the podcast directly, you can do so from patreon.com/decarceration nation. For those of you who prefer to make a one-time donation, you can now go to our website and make a one-time donation. Thanks to all of you who have joined us from Patreon or have given a donation. You can also support us in non-monetary ways by leaving a five-star review from iTunes or add us on Stitcher, Spotify or from your favorite podcast app. Make sure and add us on social media and share our posts across your networks. Thanks so much for listening to the DecarcerationNation podcast. See you next time.
Decarceration Nation is a podcast about radically re-imagining America's criminal justice system. If you enjoy the podcast we hope you will subscribe and leave a rating or review on iTunes. We will try to answer all honest questions or comments that are left on this site. We hope fans will help support Decarceration Nation by supporting us on Patreon.