Joshua B. Hoe talks with Emily Horowitz about her book "From Rage to Reason"
Full Episode
My Guest – Emily Horowitz the author of the book, "From Rage to Reason"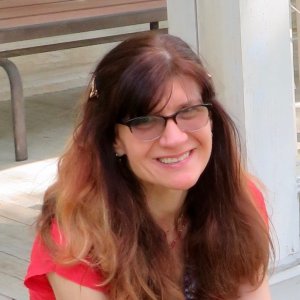 Emily Horowitz is a professor of sociology and criminal justice at St. Francis College in Brooklyn NY. She founded and co-directs a program that offers scholarships and mentorships so that those with criminal histories can earn college degrees. She serves on the boards of several organizations that advocate for rational and just sex offense policies and is the author of two books including From Rage to Reason: Why We Need Sex Crimes Based on Facts, Not Fear.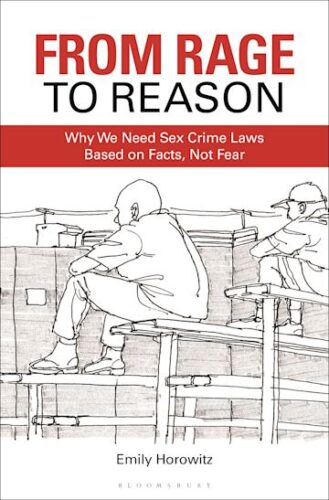 Watch the Interview on our YouTube channel
You can watch Episode 146 – From Rage to Reason on our YouTube channel
Notes from Episode 146 – From Rage to Reason
The Ira Ellman article we referenced is: When Amimus Matters and Sex Offense Underreporting Does Not: The Problematic Sex Offender Registry
The book that Emily recommended was:
Judith Levine and Erica Meiners, The Feminist and the Sex Offender: Confronting Sexual Harm, Ending State Violence
Full Transcript
Hello and welcome to Episode 146 of the DecarcerationNation podcast, a podcast about radically reimagining America's criminal justice system.
I'm Josh Hoe, and among other things, I'm formerly incarcerated, a policy analyst, a criminal justice reform advocate and the author of the book, Writing Your Own Best Story: Addiction and Living Hope.
Today's episode is my interview with Emily Horowitz about her book From Rage to Reason. Emily Horowitz is a professor of Sociology and Criminal Justice at St. Francis College in Brooklyn, New York. She founded and co-directs a program that offers scholarships and mentorships so that those with criminal histories can earn college degrees. She serves on the boards of a number of organizations that advocate for rational and just sex offense policies, and is the author of two books, including From Rage to Reason: Why We Need Sex Crime Laws Based on Facts not Fear, which is the book we'll be discussing today. Welcome to the DecarcerationNation, Emily Horowitz.
Emily Horowitz
Thank you, Josh. I'm really excited to talk to you. I'm a huge fan of yours. And I love all the people you've had on your podcast so far. So I feel very blessed to be here. You've had an amazing range  . . .
Josh Hoe
There's a bunch of really cool people for sure. That's very nice of you.
Emily Horowitz
Radley Balko was just on and yeah, I've been a fan of his for years. So yeah, I'm really excited to be here in good company.
Josh Hoe
And thank you again, for the kind words, I'm a big fan of yours as well. As you know, I always ask the same first question, how did you get from wherever you started in life, to where you became a sociology and criminal justice professor, writing books about sex offense registries?
Emily Horowitz
Well, I was a sociologist in graduate school, I guess I had, I was working on my PhD. And I did a dissertation on domestic violence courts. And I went into the project, thinking they were amazing inventions like you would have the specialized court part where you would deal only with people convicted of domestic violence, and therefore like the court system would deal with it really efficiently. And so women would be protected, I came from a feminist perspective. And I thought this was a really good use of the criminal justice system. And I kind of was coming from this perspective where, you know, I felt like the criminal justice system under-punished men who abused women, so I really thought this court was this, if it was a problem-solving court – that's what they were called, at that time, in the mid-90s – it was solving a problem, it was going to lock up men who beat women, and I say, men who beat women, because at that time, and it's still the case that over 90% of the cases that they see are male perpetrators and female victims. And I was really excited to do this project. And as I started doing my research and spending time observing in the court, I was really shocked because one thing you learned in college and graduate school about domestic violence is like domestic violence, crosses race, you know, class, it affects everyone. But if you go to a domestic violence court, it does not look like that. It looks like every single other courtroom in the United States. It's primarily people of color, people who are poor, people who are unemployed. And I was really, really shocked by that. And the way they process the cases, in my view, was not in a way that was helping women or decreasing violence, it was just over-punishing men who found themselves there. And one thing I noticed was that many of the women who were in the court were often begging the judge saying things like, Don't lock him up. I was very angry, there's more to the story. He's our sole source of income, I don't want him put in prison. I want him to be held accountable. They wouldn't use that language at that time. But that was essentially what they were saying. And the judge would say, No, you know, it's between the state and him, you have nothing to do with it, you don't understand. Anyway, I was really kind of traumatized by the whole experience. So I wrote my dissertation, which was very critical of domestic violence courts, because I saw that they were basically just another way to over punish and give longer sentences. So if you were in this court, if you assaulted somebody who was not an intimate partner, you would get a certain sentence. If you assaulted somebody who was an intimate partner, you get 5-10 extra years, for instance. So I was shocked that it was just another way to punish and the women who were in there were not getting services, they were not getting help. They were just kind of being used as ways to justify longer sentences, when I, when I finished that I was really kind of like depressed and down both on a feminist perspective, the alliance between feminists and the court system seemed to be really corrupt, it seemed like it wasn't really about accountability or non-violence, but I wasn't really thinking, this was in the 90s. So I didn't really understand it in that way. But I really didn't, I saw that it wasn't solving a social problem, it wasn't a good way to address domestic violence. And at the same time, I met somebody through a friend who was on the registry. And I spoke to him about what it was like [when[ he was on supervision. And I was shocked by how he was being mistreated by the criminal justice system. He couldn't find housing, he couldn't go to this church he wanted to go to, he couldn't go to parks. He couldn't reintegrate. And it was like these two things happened. And I was like, Whoa, the criminal justice system's, the criminal legal system's, ability to help people reenter society is totally messed up. And the way it punishes people is totally messed up. And then I was like, I want to write about this registry because it kind of seemed to be really messed up. And so after meeting him, I started researching and learned a lot more.
Josh Hoe
And that's kind of a good segue because in the process of writing this book, you obviously talked to an awful lot of people on the registry. What was the process of interviewing? How did that happen? How did you get to talk to so many folks who'd been on the registry?
Emily Horowitz
Well, I wrote a book in 2015, called Protecting Our Kids. And that was Protecting Our Kids, How Sex Offender Laws Are Failing Us. I don't use that term anymore. But that was the title. And after that book, I planned to kind of move on. But like many of us who work on this issue, we started to see things were getting a lot worse. So I saw that I kind of had to write a second book. Something that happened after I wrote that book is that I got to be personal friends with many people who are on the registry, through the process of doing advocacy and public speaking.
Josh Hoe
I don't know anyone who is like that, that you might know because of you know . . .
Emily Horowitz
But it's like we're connected through this knowledge of what's happening on the registry, and what it's like to live on the registry. And there's not that many of us, so often, I feel kind of alone and confused. Because people that are not aware of this issue, don't understand it, they don't understand what I do. They don't understand what it's like to be on the registry, they don't understand why anybody should care about people on the registry. So there's this real disconnect. So I think just on a personal level, the reason why I became friends with people on the registry was because I felt like they understood this horror. My friend said, when she learned about this, and she also does some advocacy said, it's like, being the first people at Auschwitz and then going and telling people look, this is going on, these people, they can't find housing, they can't get jobs, they're harassed, they're made homeless, they're, they're tortured, they're terrorized, they're banished. And everybody's like, that's not true, that's not happening. And if it is, they probably deserve it, you know. So you kind of feel like you're part of a club that nobody wants to belong to. So in talking to people, I saw that it was getting worse. And this was very confusing to me, because it was getting worse at a time when a lot of criminal legal issues were getting better, right. Like we saw, the First Step Act, and we saw Pell Grants being returned to people who are in prison and, and lots of awareness. The New Jim Crow came out and a lot of people were really concerned about mass incarceration. But people on registries were not only left behind, they were being more punished and things were getting worse. One thing you realize working on this is that a lot of laws get passed and passed and passed, and they never get repealed. So every law that's passed impacts you and then more and more ordinances get passed, it never gets better. And one of the themes that is in my book, sorry, I know I'm talking a lot, I'm just excited to talk to somebody that understands.
Josh Hoe
I was going to say, and this might help with the transition. That you know, a lot of people in the context of things like Auschwitz and other genocides have written about the importance of, for instance, bearing witness. Do you feel like in a sense that part of this process is not necessarily that you anticipate that they'll necessarily be a good result although you hope for that, but also writing about it and putting people's stories in there is also, in a way, a process of bearing witness. Is that fair?
Emily Horowitz
Yeah. I mean, I think if you read the book, somebody the other night, I did a Zoom, and she introduced me and said it was the most depressing book she'd ever read in her life. Yeah, it's, it's hard for me to read it. And remember those conversations that I think I told you at one point, like talking to people about what they go through being publicly listed as a quote-unquote, monster, right? That's what we think of people on the registry as a society, and talking to people, that experience is traumatic in itself, because it's so horrifying. It's horrifying for the mothers, the wives, the partners, the children, the family members, and of course, for the person directly impacted. And it's kind of unbelievable.
Josh Hoe
So I've seen a lot of public discourse about sex crimes over the last few years in particular, mostly a competition between folks on the right [who are] certain the drag queens are grooming kids, or whatever. And folks, on the left, posting daily mugshots of people on the right, who get arrested for sex crimes, and there are lots of other ridiculous deployments of sex crimes as a way, and mostly used as a way to destroy people politically. You say on page 16, and you actually kind of made reference to it already. I think that the one sentence that really kind of sums up the struggle in a lot of ways is this quote, I think it's a quote, you said, living with personal torment may be viewed as inconsequential by many, and a small price to pay for the harm caused by a sex offense. So that sort of seems like it's so, but it seems like there's two parts, there's the part where people think it's deserved, no matter how bad it gets. And then it's the part where it's political. And, you know, you even talk about it in its relationship to feminism and other struggles. Where have you come to in terms of the complexity of that notion, that it's deserved? And a way to, it's a finger you can point at anybody at any time and say, they're the worst possible person?
Emily Horowitz
Well, I think like you said, the left and the right are together, there's very few issues where they come together on everything and there, you have both sides agreeing that this person is a monster. And I really can't think of many other issues politically, there's total agreement for different reasons, right? One is law and order or lock them up, throw away the key, and the other is like, Oh, we want to protect women and children, but there's all this, you know, intersection. So it's kind of horrible. It's horrible, the work on it, even because you don't have anybody who's going to invite you to talk at their convention, or, there's nobody that supports this or wants to be associated with this. And that also makes you understand, like, even researchers kind of struggle and get a lot of blowback, which is weird. I've said this a million times. But if I wrote about serial killers, I'd get lots of invites, and people would think it was really cool. Whereas, you know, doing this, it's almost like, one time I said to somebody, I said –  they were not in my field – and they said, Oh, that's your book. And I said, Yeah, take a copy. And they were like, Oh, I don't want that. Almost like taking the book would be tainting them. Right. And one of the things I found in the book that was most sad was when people commit a sex offense, how everybody runs away, everybody leaves them, they don't want to be associated. And one of the ways you reenter society, one of the ways that you get better, right is by having a support system. But it's this weird issue where if you even support somebody, even mothers told me [that their] relatives said, Look, if you want to talk to your son, I'm done with you, you know, if you forgive him for that. And then people will say, Well, you know, the victim will never get over it. So why should he have the opportunity to have a second chance?
Josh Hoe
I guess people just love the idea of sharing as much misery as possible. And one thing that's always peculiar about that, this whole mega sphere of, you know, sex crimes, monsters, et cetera, is that there's really never any discussion of the mass of the problem. You know, I think in the aggregate, it seems pretty clear to me at least, that we as a society are doing a pretty terrible job of raising people who figure out, feel secure sexually, to grow up in spaces absent abuse, and who have a deep understanding of healthy sexuality. Every day someone is posting another 20 people who've committed a sex crime in this country, you know, that doesn't speak to an aggregate system of, you know, raising people in healthy ways. But no one ever talks about that. It's always just individualized examples. It's never, you know. As a sociologist, to some extent, that's got to be interesting to you.
Emily Horowitz
You know, it is really interesting. I mean, I think, recently, I'm sure you've commented on this, even though I can't remember if you did, but recently when Danny Masterson was convicted.
Josh Hoe
I almost mentioned this a second ago.
Emily Horowitz
I'm sure you've thought about it, but it really hit me so hard that the people that wrote letters in support of him, they didn't write letters saying, you know, he didn't do this, or that it was, you know, or if he had, it didn't matter. They just said, there's a side of him that they know, that's a good person, that's a good friend. That's a good father. And they had to apologize. The two actors that wrote this letter, they themselves were almost branded as people who'd committed sex offenses themselves for merely writing a letter saying this is a human being, he has other sides to him besides this, they didn't speak to his innocence. Right? They didn't say he didn't do it. They didn't say it was good. But just speaking out and saying, This person is human. It's really terrifying that they could have been treated like that. And it was seen as such . . .I mean, they apologized, which really isn't helpful. Not helpful, but it shows you that we are completely hysterical.
Josh Hoe
That's a normal legal process. It's called …. And every crime, people get letters that say, that people speak to the good things they've done. And they know as you and I know, people are complicated, and they can be capable of terrible things and great things, the same person, you know, we see that almost every day in our politics, and everywhere else. It just seems that we don't recognize that in this area for some reason.
Emily Horowitz
I was gonna say when do you see people, you know, supporting those who've done terrible things, right? Like, you see people support those who have taken somebody's life. That's okay. And it shows. It's very, very scary for me, too, when I saw that reaction, it also made me feel like, you know, things are a lot worse, I don't think that reaction would have taken place seven or eight years ago.
Josh Hoe
I think we've had, you know, at least since Pizzagate, you know, basically a million people a day talking about everyone being, you know, a sex criminal, essentially. So I think it's become kind of almost a thing in the language that doesn't even have to accord with reality anymore. It's just all, you know, as absurd as you can make it. Another thing that's kind of unique to this area of law is that there's really, unlike most other laws, no positive incentive structures, you know. Over 70% are considered the worst of the worst. And for those folks, registrations are pretty permanent and pretty invasive, including me. Someone could be crime free for, say, 50 years, and it wouldn't make a difference, you'd still be treated – I think you've mentioned this in the book several times – still will be treated the same way as when you first got out.
Emily Horowitz
[People say] the longer I'm out, the longer I'm offense-free, the worse it gets. The more regulations, the more rules, many people talked about being. They had their offense in the 80s. And they traveled and have done things and they talked about how they feel like the walls are closing in. Somebody said they felt like they were in a bowl of hot water or boiling water. And it's every day well, will a new residency restriction be enacted? Will they open up a daycare center down the street, so I can't live where I live? And they received no credit for how long they'd been on it. And that's counter to everything we know about reentry, and redemption and what we want for society. It's completely . . .
Josh Hoe
I mean if you promise everybody that there's no place for them in society and then expect them to accord to what society wants? That seems pretty ridiculous. And also, you know, another problem with this kind of, you know, before we get to the more specific parts of the book, sex crimes are primarily sham- based crimes. And yet our response to these crimes are exclusively based in piling more and more shame on people.
Emily Horowitz
We're gonna list you, we're gonna put your picture up, we're gonna send flyers. Yeah, I was also really struck, and I don't think I really wrote about this, by . .  I hate this word resilience, there's probably a better word, but how people could survive this. I mean, I know many people not on registries who are very overwhelmed by, you know, things at work or minor things. And I talk to people on registries, and I'm like, How can you get through the day, I mean, one person I spoke to talk to, and he was a very kind of positive guy, and he said, Oh, like I worked at, I think it was a Walmart, like a big box store. And he said, he works like 89 days, and he's fired, then he works 89 days, and he's fired and 89 days, he's fired, because at 90 days, they do a background check. They really liked him. But they didn't want to hire somebody on the registry. And they didn't want to give him benefits. But they liked him when he worked. And he was sort of like, well, that's just how it is, you know. And to me, yeah, I would be consumed with rage. And I don't know that I could take that. Or another guy said, he keeps getting offers for promotion at work, but he doesn't want it even though he can barely get by on his wage, because he doesn't want to have to fire people, which he'd have to do if he were elevated, or draw attention to himself. So he kind of stays there. But he's very talented. He's been offense-free for decades. And living with that kind of fear, shame. Yeah, I mean, it's pretty amazing that people can withstand that kind of . . . it almost seems set up to make people break.
Josh Hoe
I think there's also, you say resilience, I think a lot of it's also this kind of, I say this all the time, and you probably found, you know, 40 people said it in the book, but this notion that well, you know, things are going better for me than for most people.
Emily Horowitz
That was what was really amazing. Everybody said that, like almost every interview, they'd say, Well, before we start, I just want you to [know], I don't have it so bad. The other people on the registry, they have it so much worse. A lot of it, I think was partly because they'd spent a lot of time in groups, or when they were incarcerated they bonded with, like I said at the beginning, there's this weird connection that you have, I think there's some organizations that advocate for people on the registry. And in my opinion, many of them are like, you know, they're not that effective in many ways. But what they do do is provide a support group, people on the registry can connect with and relate to other people on registries. Because it's a unique, harrowing, crazy experience that you can't even and nobody else, you know, a lot of people don't want to relate to you.
Josh Hoe
And you know, you just mentioned it a little bit, but the first area to explore in the book is employment discrimination. Can you summarize the things that you found in that part of your journey?
Emily Horowitz
Yeah. So obviously, background checks are very damaging to people on registries, but you don't even need a background check, because it's on the internet. So not only will human resources, and your employer know that before they even interview you, right, because a lot of laws say like, you can't deny someone a job, you know, based on their criminal legal involvement. But people on registries, they don't even get to that point. And the other thing is that all your colleagues and everybody in the workplace know that you're on the registry. So I talked to many people who said they met somebody [who] wanted to hire them, but they feared the other employees, they feared the customers, they feared being outed. And that's happened, people have gotten jobs. And then their employers have been targeted. Some states list the employer on the registry. So I talked to somebody who worked at a restaurant that was targeted, you hired somebody on the registry. So that's, you know, a huge thing. Everybody has a background check. When you're on the registry, everybody can do a background check on you in one minute. And there's apps and all kinds of things. And then the other issue is that people said that even employers who were willing to hire people on registries have become more and more hesitant. Somebody I talked to said he's worked in the same field for like 25 years, and they always knew he was on the registry. And it was always, you know, it's been public since, like, widely available since the late 90s. But he said about seven years, six or seven years ago, he stopped getting hired, even though he worked. It's all adults. It's like a very technical field. Things are getting far worse with employment.
Josh Hoe
And you also discussed the struggles people find to maintain housing. I know when I got out there was really only one landlord in the entire county I lived in that would reliably rent to folks on registries. What did you find here?
Emily Horowitz
Yeah, residency restrictions are increasing. It's interesting because when they started with residency restrictions, which are laws that ban people on registries from living within a certain [number of] feet of a school or daycare center, there was no evidence that this would decrease sex offenses, which makes sense because over 90% are not stranger cases, school yards, for example, are not a place where people on registries generally harm children. In fact, they're really safe because there's lots of kids and adults around. But anyway, you know, flies in the face of everything we know about sex offenses, but they were passed. And every year, more and more residency restrictions are passed in more and more states and more and more jurisdictions, and the feet [distance] decreases. So it's 1000 feet, and then some legislators say, oh, let's change it to 500 feet, let's change it. So many people spoke of the residency laws getting worse, and many people spoke of really struggling to find housing and many people spoke up, even though I know some places have grandfather laws, other places, if they change the law, you have to move. A lot of people spoke of having housing but being forced to be in shelters, or homeless, because they couldn't live in places because of restrictions, or living in kind of terrible hotels and things like that, even though they had loving families that wanted them to live with them. So, residency laws are also, in addition to residency laws, landlords often don't want to rent to people on registries, because you're publicly listed. So even in places without residency restrictions, it's really hard to find somebody willing to sell a house or rent a place to somebody when the address is on the registry. So there's a lot of challenges. I spoke to people, some people say, Well, if we had a private registry, that would be better, or a law enforcement only registry, but that would not help housing because they do do a background check when you try to rent and so I spoke to somebody in a private registry, who really struggles to get housing. So of course, they don't want him there when they find out he's had a sex offense conviction. And that's not even a legal issue, they can rent to him. It's in a state without restrictions. But just the fact that he had a sex offense conviction, even if he's not in the registry, makes finding housing really, really hard.
Josh Hoe
It's funny, you know, in a recent  . . .  Michigan's legislature decided to try to circumvent a court decision by passing a new registry law. And in order to make it work, so they could still keep all the stuff they want to keep in there, they had to get rid of our residency requirements. And so for the last couple of years, we haven't had registry requirements at all. And strangely enough, it doesn't seem like anything, the sky has certainly not fallen; does the evidence suggest that housing discrimination is in any way effective to combat sex crimes?
Emily Horowitz
No. And in fact, they keep doing peer reviewed studies that show places with residency restrictions don't have lower rates of recidivism, they have higher rates of recidivism than places without residency restrictions, they've done study after study, there's no study that shows that it keeps anyone safer or decreases the rates or frequency or anything else of sex offenses. And not only do we have residency restrictions, but now we have things like proximity laws, presence restrictions in many places. And they just keep increasing and no, similar to the recidivism data, there's no data that shows these work. And in fact, intuitively, we know that making somebody homeless cannot possibly help them be a productive member of society or stay out of jail or prison, right? I mean, why would you want to make  . . . it runs counter to everything we know in criminal justice research, it's the last thing you want, if people are housed, they are less likely to be arrested across the board. So making these laws, all they do is create homelessness and pain.
Josh Hoe
Yeah. I think you ask a pretty important question. At the end of the employment chapter, you say, what do we as a society expect to happen when we allow ourselves to effectively exile a group who can't work or participate in social or civic life? So I think there's kind of the level of rationality that we've reached, that it seems likely that these laws have made the problem in many cases worse. There are studies that back that up. And at the same time, people still don't seem to care. So even in the case where the motive for the rage is the sex crime, and you're saying the sex law that you've passed, that wasn't based on any evidence, strangely enough, makes the situation worse. And people were just like, well, but I like it.
Emily Horowitz
Right. I feel good. And I talk to really smart people who have really wild politics where they really care about vulnerable populations. But they're just crazy on this issue. They're not rational, something takes over. It's the most emotional issue and the pitchforks come out. And it's very difficult. It's difficult to work on this issue. It's difficult to be impacted by this issue. And I think you're right, I hadn't really thought of that. But I think bearing witness is the most one can do in this climate, right? One of the things I'd kind of hoped is that by bearing witness, at least maybe somebody could use these stories to say, well, it is punishment. I mean, if this is not punishment, they're upheld on the grounds oh, it's just a regulation scheme. It's just a civil kind of list. As you know, that's why, why the legislation is upheld. So I don't think you can read these stories and think it's not punishment. That was kind of like, what happened as I was doing these interviews, I just felt like, you know, at least let's just be real. This is punishment. This one guy said to me, so this is not just punishment, this is the worst punishment. He was a veteran, he'd seen lots of terrible things. And he said, This is the worst, this is worse than anything I've ever experienced.
Josh Hoe
Another of the restrictions is the right to travel, I deal with this pretty regularly myself. And it's amazing to me, you know, that any person who works in any legislature thinks that it's reasonable to expect people coming back from incarceration, to navigate the incredible legal thicket, the just incredible difficulty of keeping track of the different laws in every state. Or just even the regs, the rules in their own state, you know, what did you find out here?
Emily Horowitz
Well, travel is an interesting thing, because, I can think Okay, well, housing and employment, those are material things that you need, but you don't really need to travel. That wasn't the worst thing. But it also is one of the worst things, people have family and friends, they have kids, they want to go out of their own state, and this is domestic travel, there is no other population that is not on supervision that has these kinds of domestic travel restrictions. It's completely overwhelming. I also learned that it's really problematic in terms of employment, which is also something I hadn't really thought about, but if you have a job, and you have rules about going to certain states, that can really impact you. So not only are you exiled, but you're stuck where you are, some counties have restrictions. And I heard so many stories about how the limits on domestic travel were really harmful. And then international travel. They're also the only group aside from I guess, if you're on certain terrorist watch lists and things that have a stamp on their passport, that is also just crazy. International Megan's Law gives you a stamp on your passport. And again, people have families in other countries, people want to, if they've been offense free, 30-40 years, and they serve their time, and they're not on supervision, but they can't leave the country. And again, this is something that they used to be able to do. The logic is something related to sex trafficking or something. But these researchers, right before it was passed, showed that this would not impact anything related to human trafficking, sex trafficking, there would be no . . . again, it's something that is just cruel and unusual and doesn't do anything.
Josh Hoe
And I credit, I try to keep a relatively optimistic kind of happy warrior approach to the work I do. But one of the few things that really offends me and really irks me at a very deep level and makes me actually angry, is how it's not just that there's a stamp on the passport when you do international travel. It's that the government, instead of protecting us, actively works against its own citizens who happen to be on registries, they call the other governments and send them in, without being asked, they do. You know, they're literally trying to make people traveling who happen to have a sex offense less safe when they're traveling under a US passport, which is? Why do I pay taxes again? What's the point?
Emily Horowitz
And most of the people that were really humiliated and traumatized by having these terrible experiences, by going to other countries where they'd be escorted off planes and things by the local police said, I don't care for myself, but my wife, my kids, they didn't do anything. You know, we're traveling together, they did not do anything. And all these laws impact the whole family, the whole community, I mean, they impact their kids' partners. So many mothers, wives and partners are involved in fighting registries, because they're so harmed by them.
Josh Hoe
Yeah, whenever anyone asks me why I'm not as big of a fan of Obama as I used to be, for instance, it's because he signed International Megan's Law, I just find it totally offensive. And then there's also the fact that travel is supposed to be, as you mentioned, in the book a fundamental right. And, you know, I'm just listening to the new Supreme Court term stuff. And they're talking about the Second Amendment, the Second Amendment, for instance, being so fundamental that even people who've had domestic abuse situations can't be prevented from getting guns, potentially. But, you know, they have no problem telling us we can't travel.
Emily Horowitz
People said about guns, they said, you put me on a list where people want to hunt me down. And I'm not allowed to own firearms, and you're not going to help me. Many people talked about calling the police and not getting the kind of response they should get, because they're on registries, right reporting scams, reporting harassment, and so they said, I'm paying taxes, I can't protect myself, the police won't protect me. I'm like a sitting duck,
Josh Hoe
You mentioned a scam that's happening, that's been going around that I know many people have fallen for where, you know, someone calls and pretends that they're a police officer and gives a badge number and a bunch of other information, and then tells them that tells the person that they're calling [because] they have to pay them a bunch of money, or they're going to arrest them. Yeah. And you know, obviously a scam, because that's not the way the police act. But for a lot of people, it's so terrifying, because of everything they've gone through they go for it. And the weird thing is when you tell the police, and I've talked to probably 100 people who've had this experience, the police don't care. And that's why I think a lot of people believe – you know, impersonating a police officer is a crime – and these people, you know, in this particular scam, do it over and over again, no police anywhere investigating it, which makes a lot of people suspect and I'm not a conspiratorial type person that the police are the ones doing it. You know, somehow they're getting the information on these folks, because they turn out to be real police officers. So I don't know. But that's an example I think of how the police aren't really even trying to protect folks who . . .
Emily Horowitz
Yeah, a lot of people said they'd call the police. And they'd say, This person is impersonating a police officer. And they'd be like, Okay, well, you know, we'll take a report and they said, one guy said to me, I thought impersonating a police officer was a serious offense. But when I tell them I'm in the registry, and they're doing this, and putting all that information on line makes, again, makes people on the registry sitting ducks, you have their license plate, where they work. I . . .  live in one state, at least they have your shoe size.
Josh Hoe
We've gone through a ton of regular collateral consequences. And they are pretty tough all the way around. Some people say whatever they're going to say, but those are, for a lot of people, a very tough living situation all the way around. But then there's the other level of things like for instance, therapy. You know, for a long time, based on a bunch of really terrible information, people assumed that folks who have sex offenses are incurable, that nothing can be done to help them. But the evidence is actually pretty overwhelming that therapy is very successful, almost surprisingly successful. But at the same time, most states have corrupted the process of therapy by making it more about security theater, and even junk science, than about the actual therapy that works. So there's this, you give several examples of people who are very uncomfortable to talk about it, not because they wouldn't be able to talk about it, but they're still afraid that if they were to say anything nuanced, that would make it sound like they weren't fully apologizing for what they've done, or taking full responsibility when there's a lot more to it for any number of reasons.
Emily Horowitz
That's right. It almost felt like a confession, like a forced confession every time they would talk to me, like a reeducation camp, I did something terrible. I'm not saying I did something I didn't, you know, I'm not saying I'm innocent, I'm guilty, it's my victim. I did this and I'm not. And it was almost really uncomfortable because everything has nuance. So they would constantly and they would, they would say, like, they would slip and say the name of the victim that they're not allowed to say that I just have to say, my victim, and it would turn out it was their daughter or their wife, or their, you know, somebody they'd reconciled with that was also really strange to me that the, you know, quote, unquote, victim had forgiven them. And they had a relationship with them, but they still would be in treatment and forced to keep confessing and keep writing apology letters, and keep talking about, you know, how bad they were and how, and how there was no justification.
Josh Hoe
I went through two different sessions of it, I remember it very well. And you're, you really do feel like, there's very little that's therapeutic that's going on, very little that's dealing with getting to the core trauma, it wasn't until I got out and started working with a different therapist, that I even got that stuff resolved, which is surprising. Most of all, it was essentially the same thing that happens in a parole hearing, which is you have to say, Yes, I did all this stuff. Only in this context, it was like every day, every time. It's very weird. My favorite episode – I don't know if you've ever seen it or not, of the show called Black Mirror, you've probably heard of the show, at least, is called White Bear – and the story is basically you follow a person whose day, who gets up in the morning, and is being chased, harassed and threatened by hundreds of people, as she just tries to navigate getting out of this place that she's at. And you don't really know what's going on. But as things unfold, you find out that she was a person who was found guilty of killing her own child. And as punishment, she has her memory stripped every night, in the morning, she's released into what's essentially a wilderness preserve, or where people are the hunted. And, you know, tourists are basically allowed to just go after her. And in essence, I feel like, in a lot of ways, [this is] the way that we look at all this stuff. There's a, you know, I think Giorgio Agamben called it a kind of excess enjoyment that people take in the entertainment aspect of being able to be cruel to other people when they think they have permission. I don't know, a lot of your book, it seems to me at the core is also about that, it's not just about this thing [that] isn't rational, although it's a lot about that, there's a lot of the book that's just about here are all these terrible things happening, and you should care about this. But there's also this notion that something's going on here that doesn't make any sense. And I wonder if part of it is this notion that there's a part of human nature that really wants to be able to be cruel to people, as long as they feel like they have permission.
Emily Horowitz
Right? It's like the opposite. Like, like, it's a virtue. Virtue signaling is usually associated with having empathy for people, but here virtue signaling is having hatred and contempt and an unwillingness to forgive. I've taught courses on this subject. So I, you know, had a lot of experience trying to help people understand and think differently. And it's very, very hard, the things people say, and their inability to think rationally about this.
Josh Hoe
And reminds me of the way people are online these days, you know, where someone says something they disagree with, like a million people pile on them. You know, it's kind of that same, I called it earlier surplus enjoyment. One of the constant arguments people make against registry reform, or abolition of the registry, is that statistics suggesting registries don't work aren't accurate. And that because of the under-reporting of sex crimes, you can't assume that people who've been home for decades and not done crimes have actually not done crimes. There's a lot of problems with this argument. Right?
Emily Horowitz
There are. So one of the things is that since people on registries are so closely monitored, it's highly unlikely that they're going to commit another sex offense that goes undetected, because one of the reasons why people don't report is that nobody will believe them. But if you report that somebody on the registry has sexually offended, you will most definitely get a response. It's the data that people use based on surveys of people [that] is not very good. There's a great paper by Ira Ellman, where he totally tears apart this idea that there's all these undetected sex offenses and therefore we can't believe the recidivism data.
Josh Hoe
It also seems like an odd argument to me. If these things work that they've constructed, why would there be a lot of underreporting? Or why would the people on the registries not be deterred? That was the whole point you built the thing for right? I know that's kind of like the  . . .
Emily Horowitz
And [all] offenses are [under] unreported, like how many DUI offenses are under reported? Like, that's a terrible argument. Yeah, and there's also a really good paper. I forget the first author, but JJ Prescott co-authored it. And he also really takes down this idea that we can't believe the low recidivism statistics because there are likely unreported offenses, and I write about it in the book, it's really good, but it's a consensus of an entire field that recidivism is low, sexual recidivism is low. And it's just a fact. It's sort of like climate change. You know, there's one or two people who will throw out these crazy arguments. Well, it's under reported, but all the peer reviewed, sound research shows that sexual recidivism is low and that it was low before registries and registries do not make it lower.
Josh Hoe
Yeah. You know, you know, recidivism is low, therapy works. Housing and employment actually reduce crime. All these things that you'd think would be logical, and this kind of gets, I think, to the core of one of the things that I think the main thing in the book is, which is a lot of this is irrational, it is rage. And we've talked about that a lot. But how do we get to where we know how to address rage? Like, yes, we can identify it as rage, we can identify it as irrational. There's also political elements. But how do we address that? You know, because what we've got is mountains of facts.
Emily Horowitz
Mountains, yes, we have tons and tons of facts. In my book, actually, my first book, I did some data analysis of rearrest data and things like that. I didn't do any data analysis here, because the data is really, really clear, that's done. But we need to figure out what's going on in people's hearts and minds and why they can't let this go. And why this is so easy. But I was gonna say, You're a really good example of this. Because you actually, you have a podcast and you are very open about your being on the registry. And you don't just talk to people on registries, and you don't just work on anti registry activism. And I think that's really important. I can probably count on one hand the people that do that, I think that's really amazing. And that's the way I think, one way to make headway here. I mean, maybe there's a few others. But I think that's really important, that you talk about everything. You talk about all facets of criminal legal reform, and all kinds of ways that we need to abolish lots of terrible policies.
Josh Hoe
At least I'm consistent, right?
Emily Horowitz
Yeah, I mean, I think the main thing is that other criminal legal reform movements need to include people on registries, I think it's really hypocritical for, say, colleges and universities that get grants saying Oh, we educate people who are incarcerated, we have programs for returning citizens. Oh, but people on registries can't be on college campuses. They don't advertise that. They just say, Oh, we believe in, you know, restorative justice and redemption and second and third and fourth chances. They don't mention that they are excluding people on registries when they say we think people who've been in prison, you know, we oppose mandatory minimums. We oppose life in prison for juveniles, all these groups. They don't mention that they do not include people on registries and I think those are the groups that we need to work with that are making headway not just alone, because as long as anti registry activists are low they will be very easy to ignore. And I think shaming and working with those groups that don't acknowledge the exclusion of people on registries… I have an example in the book. Here in New York, there was an amazing plan for this legislation that was going to erase people's criminal histories after a certain number of years. And they completely excluded people on registries, people with sex offense convictions. Yet, when they wrote editorials, and did all this advocacy, they didn't mention that in the beginning, they actually advertised that. But then they just didn't even mention it anymore. It was like it didn't even matter that if you read the small print, they were excluded.
Josh Hoe
Yeah, this is something that irks me sometimes, I'll be honest, is that, there are some organizations, national organizations even, that have had me be a moderator or panelist. In most of those instances, in surveys after the thing, my panel was almost always the most popular panel. I'm pretty, you know, I've been doing podcasts for a long time. I'm pretty good at moderating things like that. And I'm also, you know, outside of a criminologist, pretty damn knowledgeable about the criminal justice system, there are literally 1000s of criminal justice things that I get invited to every year. They never ask me to do anything. I assume it's because . . .
Emily Horowitz
You mean anti-registry organizations?
Josh Hoe
Just regular organizations, but also, oddly enough, also the anti-registry organizations never ask me to do anything.
Emily Horowitz
I think the anti-registry organizations I always see because a lot of people are very critical. Like they don't do this. They don't do that. But after reading this book, I do feel like people on registries and advocating for registries for the most part, are so traumatized, I think they often, you know, it's like I said earlier, I think a lot of what they do is support people.
Josh Hoe
And my gripe is not really with  . . .
I'm talking about normal organizations, all of whom know who I am, and I never get invited to anything. I mean, I get invited, but I don't get invited to be on stage, which is a little bit, at times can be, because part of what I mean, as you mentioned a second ago, part of what I'm trying to do, part of the reason why I do large scale, every kind of advocacy is because I lived through all those things as a formerly incarcerated person, those things resonate with me, I saw the injustice, I'm trying to fix it, or do what I can to help fix it. You know, another level is there weren't very many people in our position for the reason you're just explaining is that people, you know, there's a lot of trauma, and a lot of people want to keep their head down. And there weren't very many people in positions where they could be seen and could be normalized in the rest of these organizations. And so part of my mission, a lot of times, is to be the person who is on the registry, who's in those rooms. And so that's why it's important to me, I think, at some level, to get to be on those stages on things like that.
Emily Horowitz
And I'm sure, a lot of it is they fear [that] having somebody on the registry will mean that they tolerate sexual violence or something, you know, but these are the groups that should know better. I get that a lot of groups, we're not going to be on those stages, like it's done. But these are the groups that should want to help us and work with us.
Josh Hoe
And kudos, and thanks to all the people who have had me. I was just using that as an example of what you were talking about, which is true. I think there is a problem with a lot of organizations that are awesome for everything except for sex offenses. They have a tendency to throw folks or be very willing to throw folks under the bus.
Emily Horowitz
Yeah, yeah. So I think that's our battle, because I don't see hope. I mean, there are some libertarians, for example, who oppose the registry, because it's about the right to privacy, and they view what goes on in the bedroom is not the role of the state. And, they've been very helpful in some ways. But, yeah, ultimately, it's the criminal legal reform community that we have to work with, if we want to have successes.
Josh Hoe
The whole existence, as you've mentioned a couple times, of the regime is kind of predicated on the notion that it's civil regulation and not punishment. You've talked about it, I think, two or three times so far. But the notion that it's civil regulation was created using this legal nonsense loop. The courts don't concern themselves with political questions, in other words, the facts, so they're not particularly concerned with the evidence that registries don't work. But the whole premise is that they're necessary to protect the public and they never have to ever prove that it protects the public, but they're designed to protect the public. So it's not punishment it's, you know, your book kind of gives hundreds of examples of how registries do function as punishment. I think that's, as you said, one of the main points of the book.
Emily Horowitz
That's what I see. Well, I really like, I've never thought of bearing witness, I really appreciate that you use that term. Because I think, unintentionally, that's what it became, I think I told you, after I did all those interviews, I'd do sometimes two or three a day, they'd be for two hours. And I couldn't talk to anybody who wasn't impacted, because I would just be and then this happened, and then this happened, and can you believe it? And they'd be Emily, stop, I don't care what happens to those people, what is the problem?
Emily Horowitz
I remember one time saying to somebody, you know, I talked to somebody whose son was on the registry, and his son took his life. And then they said, What did he do? And I said, You mean, how did he take his life? And they said, no, what did he do? Why was he on the registry? And I was like, so? Yeah.
Josh Hoe
[It's] really kind of a weird deal, you get put in this weird position, as you say, a couple of times in the book, that you know, even people who committed murder, it's one that always puts me in a weird space, because a lot of my really good friends are people who committed murders. So I'm like, I don't want that to happen to them either.
Emily Horowitz
The last chapter is called Worse Than Murder. That this is worse than murder. So you find the worst thing you can do, but this is even worse.
Josh Hoe
Right? I'm just saying that, you know, I don't even think anything should happen. You know, I don't think the one thing that could be the result of all this is that people could say, oh, well, we should just treat everyone worse.
Emily Horowitz
That's the thing right. So you have to be yes, yeah. You have to work with people who want to treat everyone better, except people on registries.
Josh Hoe
That's the hardest thing to stay consistent about. But it's really, I think, important to continue to push that. We're not arguing that people who did other things that are bad, should be punished more, we're arguing that everybody should be punished at the same level or less? You know, I've asked this a couple times, I guess I'll just say, you know, the very last sentence of the book is that rage and fear are far more difficult to temper when coming from all sides. And they easily overwhelm both reasons and facts. So again, I know you've answered this a couple different ways. But one more time. Do you see any lights at the end of the tunnel for getting from rage to reason, if any, if we're not just bearing witness?
Emily Horowitz
Well, I think two things: people like you, people on the registry saying I'm on a registry, look at me. And then working with other organizations, with people who've been dehumanized, right, I mean, the whole thing, even people who sold drugs, right? 25 years ago, [they] were dehumanized and viewed as monsters, right. And now, most people don't even think people who sell drugs should be punished at all right? Or punished very moderately. So I think there's ways to get there. But we do have to work with these other groups. And also, we have to, you know, have people like you out there who aren't ashamed, who say, I'm on the registry, but I also do all this other stuff. And I think that's really amazingly helpful. So I really appreciate you, Josh, in a very sincere way. Like, I really need that.
Josh Hoe
You know, we've talked about the meaty part of the book. But one thing that's interesting is [that] there's a subtextual criticism throughout the book of different lenses of feminism. But what you don't really talk about is what you think a good feminist perspective is when it comes to sexual violence.
Emily Horowitz
Judith Levine and Erica Meiners wrote a book called The Feminist and the Sex Offender and it's amazing, and I have nothing more to say, yeah, there you go. I have nothing more to say besides their book, where they say that these laws are not feminist in any way. They're not helping women. They're not making women safer. They're just more violence. Leigh Goodmark has done some amazing work on how all these laws and incarceration and all these draconian responses in the name of feminism, that they're not feminism, they call it carceral feminism, feminism that advocates for state violence, but I don't think in any theoretical feminism, I think it's totally inconsistent to have these laws.
Josh Hoe
So, is there anything else you would like to say about your book? Is there a place, for instance, that you prefer people purchase it? or anything else, or just things you want to talk about?
Emily Horowitz
I can share a discount code if they buy it from the publisher, from Bloomsbury. You can get 20% off if you post it on your website or your Twitter or your podcast. But yeah, buy it from bloomsbury.com. I'm sorry, it's very expensive. But you can also ask your libraries to buy it.
Josh Hoe
If there are any libraries left, by the time we  . . .  I'm obviously being a little bit . . . things have been a little crazy lately.
I always ask if there's any criminal justice related books that you like and might recommend to our listeners. Do you have any recent favorite books?
Emily Horowitz
Well, it's not that recent, but The Feminist and the Sex Offender is so good. And I just recently reread it. It's only about two or three years old. But it was released during COVID. And I don't think it got the attention it deserved. And it's so so good. It's so readable. Erica Meiners and Judith Levine, I want to say 2020, and it's Verso Books. It's terrific. It's brilliant, and it's the best title I've ever heard in my life.
Josh Hoe
Wow, that's high praise. I always ask the same last question, what did I mess up? What questions should I have asked but did not?
Emily Horowitz
You know, you did a really good job.
Josh Hoe
So yeah, we call that the humility question, because it's just the check to see if there's anything . . .  but really, it's just an opportunity for you to talk about anything else you want to talk about.
Emily Horowitz
No, I feel like we had a really good conversation. And I'm really glad it ended [by] talking about how registries are not feminist or an example of any kind of feminist theory of any kind, and they're just draconian punishment. You know, they're just terrible, cruel, inhumane things that need to go. And we have so many years and decades of data that show they're not making anyone safer. And they're just destroying lives. And human lives are so precious and beautiful, right? And the idea that you can just throw people in the garbage I mean, that's what you do with these laws. That's what is so sad and horrifying about them. These are people who have served their time, they made a mistake. They're just like us. Even saying that, they're human beings. Of course, they're human beings. That's not some great …
Josh Hoe
You know, I do think that's a radical thing to say, because you can't be both a monster and a human being. You can only be one, and continuing to reaffirm the humanity of folks, even if they've made terrible mistakes, is important.
Emily Horowitz
I'm gonna email you the flyer.
Josh Hoe
Okay. Thanks so much for doing this. I really enjoyed the conversation.
Emily Horowitz
Me too. I really like talking to you, as you know, in general. So thank you so much.
Josh Hoe
And now my take.
I occasionally make reference to my preferred registry alternatives. And let me say up front and unequivocally, I believe in registry abolition. I think registries make us all less safe, punish people beyond their sentence length, and create an entirely inappropriate level of shame upon a community, people who have committed crimes primarily driven by shame.  It's counterproductive law, we should end the registry. There's not even a little evidence that it works. And it's a horror to the millions of millions of people on it, and for all their families and all their loved ones. In a world in which that's not possible, I believe we should do what Iowa does and has done for decades, allow for presumptive graduation from the registry after seven years if someone remains crime free. Unfortunately, Iowa does not extend that to everyone. But they should and so should the rest of America. There is no evidence from Iowa that suggests that this policy is ineffective or counterproductive. I believe we should get rid of distance requirements and banishment. Michigan got rid of distance requirements three years ago, and there hasn't even been a peep of a problem since. I think people should be incarcerated if they engage only in behaviors that risk people or property. So unless law enforcement can prove it, someone who failed to register correctly, was doing so in the service of a new crime against people or property. Those violations should never come with a sentence of incarceration. But most critically, we need to stop governing in a constant state of panic and rage. Data exists for a reason. It is testable, it is replicable. If there are peer reviewed studies that suggest a better way to keep our community safe, and if we care most about public safety, we should follow that better way.
As always, you can find the show notes or leave us a comment at decarcerationnation.com. If you want to support the podcast directly, you can do so from patreon.com/decarcerationnation. For those of you who prefer a one-time donation, you can now go to our website and make a one-time donation. Thanks to all of you who have joined us from Patreon or have given a donation. You can also support us in non-monetary ways by leaving a five-star review on iTunes. Or add us on Stitcher, Spotify, or from your favorite podcast app. Please be sure to add us on all your social media and share our posts across your networks. Thanks to Andrew Stein for doing our sound engineering, to Ann Espo for editing our transcripts and to Alex Mayo for help with our YouTube channel and website.
Decarceration Nation is a podcast about radically re-imagining America's criminal justice system. If you enjoy the podcast we hope you will subscribe and leave a rating or review on iTunes. We will try to answer all honest questions or comments that are left on this site. We hope fans will help support Decarceration Nation by supporting us on Patreon.