Josh interviews Dr. Ian Marder about his work studying and instituting restorative justice practices in Europe.
Full Episode
Preview
My Guest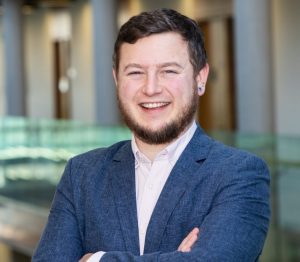 Dr. Ian D. Marder (@iancriminology) joined the Department of Law as Lecturer in Criminology in May 2018. He holds a B.A. in Criminology and Criminal Justice, an M.A. in International and Comparative Criminal Justice and a Ph.D. in Law, all from the University of Leeds (UK) School of Law. he was formerly a Research Associate at the Department of Sociology, Social Policy and Criminology, at the University of Liverpool, where he worked on the Public Engagement Strand of the N8 Policing Research Partnership.
In 2017/18, he acted as Scientific Expert to the Council of Europe's Council for Penological Co-operation, Since May 2016, he has also been Visiting Fellow at the Durham and Darlington Restorative Hub,
Ian is the founder and manager of the Community of Restorative Researchers, a research network open to all persons and organizations involved or interested in restorative justice or restorative practice in any capacity. He also works closely with the European Forum for Restorative Justice and other professional associations, helping to develop restorative justice policies and practices and improve the accessibility of research in this field.
Transcript
A complete PDF transcript of Episode 47 of the Decarceration Nation Podcast.
Notes From Episode 47 "Ian Marder"
Ian quoted a large amount of data, here are the greatest hits:
Mind the Gap: Restorative Justice in Theory and Practice
Systematic review of restorative justice research
Systematic review of police-led diversion research
The book "Restorative Policing"
Restorative Justice in Practice (Shapland study with rigorous methods on reducing reoffending and victim satisfaction)
Police-Youth Forums final evaluation
List of bills passed by Rep. Pete Lee in Colorado
Podcast with Ian and Lisa Rea from Restorative Justice International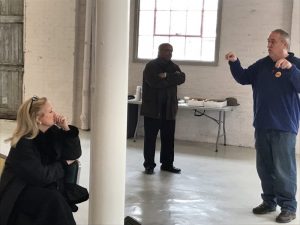 Decarceration Nation is a podcast about radically re-imagining America's criminal justice system. If you enjoy the podcast we hope you will subscribe and leave a rating or review on iTunes. We will try to answer all honest questions or comments that are left on this site. We hope fans will help support Decarceration Nation by supporting us from Patreon.