Joshua B. Hoe talks with Rebecca Shaeffer about her report on station-house counsel
Full Episode
My Guest: Rebecca Shaeffer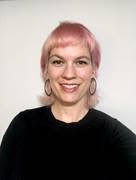 Rebecca Shaeffer leads Fair Trials International's legal and policy work in the Americas. Rebecca is a member of the Bar of Pennsylvania, has a Juris Doctor from Georgetown University, and worked in many countries including the USA, Ecuador, Guatemala, South Africa, Zambia, and Egypt. Before joining Fair Trials, she worked as a defense investigator on a federal capital case in the USA, and also as a research fellow at Human Rights Watch.
Notes from Episode 99 Rebecca Shaeffer
We discuss the Rebecca's Fair Trials International report on Station House Counsel.
The book she recommended was Police Powers and Citizen Rights, Discretionary Decision-Making in Police Detention by Layla Skinns
Full Transcript
Josh Hoe
Hello and welcome to Episode 99 of the Decarceration Nation podcast, a podcast about radically reimagining America's criminal justice system.
I'm Josh Hoe, and among other things, I'm formerly incarcerated; a freelance writer; a criminal justice reform advocate; and the author of the book Writing Your Own Best Story: Addiction and Living Hope.
Today's episode is my interview with Rebecca Shaeffer about her report on station house counsel. Rebecca Schaffer leads Fair Trials' legal and policy work in the Americas. She is a member of the bar of Pennsylvania, has a Juris Doctor from Georgetown University and worked in many countries, including the USA, Ecuador, Guatemala, South Africa, Zambia and Egypt. Before joining Fair Trials, Rebecca worked as a defense investigator on a federal capital case in the United States, and also as a research fellow at Human Rights Watch.
Welcome to the Decarceration Nation podcast Rebecca.
Rebecca Shaeffer
Thanks so much for having me; happy to be here.
Josh Hoe
Well, I always ask the same first question. And if you like comic books, or anything like that, it's kind of the origin story question. How did you get from where you started out in life, to where you are now?
Rebecca Shaeffer
I mean, that could take a while.
Josh Hoe
That's the nice thing about this format; you can take as much time as you want.
Rebecca Shaeffer
After university – 9/11 happened my senior year of college – and I had been on an academic track studying literature and oral traditions and memoir, and genres like that. But after 9/11, I felt like I should do something that was more useful to the world. And I thought I wanted to go to where I thought was the belly of the beast at the time, which was Houston, Texas, because you know, it was the Bush years and there was Halliburton, it just seemed like the center of the evil empire.
Josh Hoe
I used to live in Texas, too. So I remember, I was actually there during this time.
Rebecca Shaeffer
So I went to Houston and I did a volunteer program called Jesuit Volunteer Corps; it's sort of like lefty Catholic volunteer service. And my job was to assess people who are in immigration detention, which was just a really new practice back then; it was just the beginning of – DHS didn't exist yet – and people were just being locked up in that way for the first time. And there were a lot of them in Houston. And so I'd go to all the local jails, and try to identify asylum seekers who hadn't been identified as asylum seekers, and were spending time in custody. And just listening to people's stories of trauma and seeing the way that police  – both in the United States and the countries where people had come from – were central to their trauma and oppression. And the centrality of their stories and their own ability to make themselves free in the context of political asylum, really touched me and linked me to my entry point into thinking about these issues, which is literature and narrative theory. And I thought, Okay, this is something deep, right, like people's stories, can save them or they can doom them. And I can work with this. And so I spent a little bit longer in Texas, and worked as a mediator in small claims court in Harris County, and then went to law school, and the immigration work just ended up morphing into criminal defense work. And I worked my way through law school as a defense investigator on death penalty cases, a big death penalty case that lasted several years, in Greenbelt, out of Greenbelt, Maryland, a big federal MS-13 case, and I was the investigator for the defense. And [I had] really had found my life path in the criminal defense space, but my life was kind of international already as a result of the refugee work that I had been involved with. And as a result of who I married, I ended up in London, and started working at Fair Trials not long after law school, and it was really instructive to come from the United States, into the British and European criminal reform space. And at first, I was really defensive and macho about American criminal defense practice. I was like, we have the best defenders in the world. And we have investigators, you … investigate your cases, and your defense lawyers don't do anything here. And they would sort of politely say to me, Yeah, but look at your incarceration rates and look at your conviction rates; what is it doing for you all of these supposedly super-strong procedural rights? And during that time – I worked for seven years in London and throughout Europe on criminal justice reform issues with Fair Trials, which is headquartered in London and Brussels – during that time, the European Union adopted a bunch of new criminal procedural laws that were then binding on all of the member states of the EU. And one of them was right-of-access to a lawyer in police custody, which was a practice that existed in England since the 80s . . .  and also beefed up rights of notification of rights; a letter of rights people had to get upon arrest; enhanced rights to interpretation for people who didn't speak the national language; and enhanced rights to evidence and information; to basically better disclosure rights; better rights for vulnerable suspects and for children. And so basically, the criminal procedural protections just underwent a sort of revolution in Europe during the time that I was there. And I started to switch my perspective and think, yeah, there is stuff that Europe has to learn from the US for sure. And that's still the case. But we have a lot to learn from what's going on here. And then in 2015, I had been living in London for like five years – this was in 2014 when Mike Brown was killed, and when the Black Lives Matter movement really came to prominence – and even across the ocean, I just thought I can't stay here anymore, while this movement is happening in my country, and so I worked with Fair Trials to open up a DC-based office that would let us work – we actually work all over the Americas, North America and Latin America primarily – and to begin to build these links between movements in the United States and movements in other countries in the world to see and learn from each other. And facilitating that conversation and that learning – transatlantic and international and comparative learning – in criminal justice reform, criminal legal reform, is sort of my life's work now.
Josh Hoe
That is a good, good story. You know, I want to get to your report that we're going to talk about today. But before I do that, it seems like I should probably ask you – you started in immigration work – and obviously the last four years, we've had a lot of traumatic things happen along those lines. Do you want to talk about your thoughts about that at all?
Rebecca Shaeffer
Just in general?
Josh Hoe
Sure. I mean, or whatever you feel like, you know?
Rebecca Shaeffer
I mean, some of the differences that I'll talk about between countries that protect the right to counsel in an earlier stage than we do in the United States, differences between the laws in Europe and the United States. It's differences in laws, it's also differences in legal cultures. And I think that when a culture, when a country, when a community becomes tolerant of atrocity, basically, it bleeds over, we get used to treating certain people as disposable, people that are totally subject to the power of the state. And I have a lot of friends who work on the border and do border work. And they've been telling us for years and years that what ICE is doing to our people, they'll do to you eventually. And we know we saw that happen in Portland and in other cities this summer, as federal forces were sent in to crack down, to suppress protest. Police brutality is a real link there.
Josh Hoe
What many people don't know about that is that a large percentage of those forces were immigration police.
Rebecca Shaeffer
Absolutely. And we saw them also in DC this summer. Saw BOP, and we saw DHS forces. And so I think there is a huge link there, when we're thinking about the power of the state, what we think it's okay for the state to do, the kind of violence it can use against people, it never stays in one community, it eventually reaches out and can touch all of us. And what I've seen in Europe, which has big problems in criminal justice and big problems, huge problems in immigration, not to say that they're perfect at all, but the basis of their human rights framework, the European Court of Human Rights, the Convention on Human Rights, and all of these laws that I'm going to talk about flow from that. That's informed by the experience of atrocity, informed by the experience of genocide, the middle of the last century, right, and the regulation of police and the relationship between police and the state are very consciously designed to prevent atrocity. And I think it's something that we need to learn from in the United States and we know, we all know how much our police force is a relic of slavery, and we've never really reckoned with that. And the chickens are coming home to roost yet again, for us on that. And I do think that there are really strong links between how we treat people trying to migrate here and people who were brought here as enslaved people.
Josh Hoe
Yeah. So tell me about Fair Trials; what should my listeners know about your organization?
Rebecca Shaeffer
So Fair Trials is an international human rights organization that focuses on protection of criminal procedural rights all over the world, as an essential piece of human rights protection. And our main headquarters are in London. And in the last decade, we've grown into a large office in Brussels, and more recently into this small experimental office we have in Washington from which we're bringing our work to the United States and to Latin America. And we work by [peer learning], sharing information about what's happening in the criminal legal reforms, across national borders. And we have a large network of criminal defense lawyers and academics and NGOs, in Europe and in Latin America, and that's growing in the United States.
Josh Hoe
So we're here to talk today about your report, Station House Counsel, Shifting The Balance Between Citizen and State. One of the most popular shows when I was in prison and jail was a show called 48 Hours. Most of that show is recordings of police questioning folks who do not yet have an attorney present. I grabbed this quote from your report: "In 2014 only three out of every 1000 arrestees in Chicago had an attorney at any point while in police custody". Is that typical? Do you want to discuss the scope of this problem?
Rebecca Shaeffer
…… pronounced in Chicago than anywhere else in the United States, because Illinois law, unlike most states, provides for the right of counsel during police custody, public defenders have a representation unit. And it's there for . . . when they're in custody. And that's just not the case anywhere else in the United States, and no really established systems either for people to get access to counsel in the United States. There's this sort of illusory Miranda Right that you can invoke, you have to invoke it strongly, says the Supreme Court, unequivocally, you have to evoke it. And you can sort of imply that it's waived, and most people do waive it. We think that that is not great. But we think about 80% of people who are arrested waive – who are interrogated – waive the right to counsel. If you're not interrogated, you're not even informed of the right. And so it's just not a thing in the United States. And there's questions, of course, about the Sixth Amendment right to counsel and this being a sort of Fifth Amendment space …. But the fact is that the US is really an outlier in not providing counsel for people in police custody. What happens if you invoke unequivocally the right to silence, or the right to a lawyer? If you say, No, I'm not going to speak to you, I want a lawyer, the police are supposed to stop questioning you. And then you don't get a lawyer until you go to court. And we know also in the United States, not everybody gets a lawyer in their court appearance. And that's a whole other set of problems that I think people are so consumed with …… regards to the unfinished promise of Miranda, which really should have been to provide counsel to people at that stage.
Josh Hoe
I suspect this will not be new news to many of my listeners, but what are some of the reasons why having an attorney present immediately after an arrest can be so important?
Rebecca Shaeffer
Well, it's understood around the world as a key to torture prevention, identification and documentation, so we can think about it most fundamentally as really a police oversight function, to make sure that police aren't committing torture, that they're not conducting coercive interrogations, or using coercion to get people to waive their rights. And that's the most fundamental role of a lawyer is to prevent torture and to document it, and to ameliorate it if it's already occurred at the time that the lawyer meets them; that's how it's understood as sort of an international law, a key to torture prevention. But there's so many other things that lawyers do when they can get into custody. And in the context of the United States where you have mass criminalization, mass incarceration, and just a huge number of people – I think around 80% of criminal cases in the US are misdemeanors – a huge amount of people picked up on really small matters, you have the opportunity to divert these cases out of the system. Amy Campanelli, who is the head Cook County Public Defender, who leads the nation's only police station representation unit, still to this day only gets access to around – she reckons – 2% of people who are arrested. In those cases where they're able to get lawyers in there, she says they walk out with people 18% of the time, they walk out uncharged. So you can imagine how much that would be amplified if everybody had access to a lawyer. I think that we would see a lot fewer cases getting processed as criminal prosecutions. I think that there's also a huge role that lawyers can play in oversight. I mean, we're talking – I mentioned torture and coercion – but of a lesser degree is just really poor conditions of confinement in police custody cells. And we don't really know, we the collective, don't really know what it's like for people in police custody, because it's this situation of total police control. There's no outside bodies, there's no oversight, there's no outside intervention, it's a place that belongs completely to the power of the police. So in terms of actual physical conditions of the buildings, the conditions that people are held in, whether people have access to medicine, to food, to sanitation, to the toilets, and all kinds of less than torture, but inhuman conditions of confinement, they just never come up in litigation, or in other forms of police, or jail or prison oversight. And again, I think we're just dealing with so many problems in the United States with poor jail conditions and poor prison conditions that our movement just hasn't yet gotten to the point of thinking about police custody, but part of the reason is that nobody's there. So those are some of the main reasons. I think they [lawyers] can be a really important intervention, both in police oversight, and just in slowing the grind of mass incarceration, mass criminalization, because there are some jurisdictions where key legal decisions are made as early as the first 24 hours after arrest, before people go to court. Decisions about bail, there could be interviews with pretrial services, where the prosecutors are going to figure out their recommendations on bail or conditions of release; you're going to have questioning happening during that time. And people making statements, and making confessions, some of them false confessions. And you also have framing of charges happening at that stage. And all of these key decisions are very difficult to undo by the time you get to court. So you can also prepare for bail hearings, lawyers can prepare for bail hearings, they can gather information, they can identify unlawful arrests, and get them thrown out all together. And I also think that they could play a really important role in data collection around what police are doing, patterns of policing, patterns of arrest, patterns of police behavior. And I'm particularly interested in cases where people are arrested and then never charged, where you're just looking at truly unlawful arrests, or just harassment, just police harassment, where they're just picking people up with no real intention to charge them. And nobody sees those cases. And nobody sees that low-level harassment that at times – as we saw this summer with George, the video with George Floyd and so many others – can turn deadly. So I think it can be, it's just this key juncture of total police control, where in this country there's no protection for the people who are totally subject to that control.
Josh Hoe
So you just mentioned that one of the benefits of this would be that at least in theory, it could be transformative for how policing is done. It could be a check on police. I guess the question I have with that though is, do you think that the police will resist this kind of reform? We've certainly seen that with a lot of other kinds of reforms, and certainly in the aftermath of George Floyd's murder, we've seen police push back against a lot of the calls for reform. Do you have any thoughts about that?
Rebecca Shaeffer
Yeah, I'm sure they will resist it. And we've seen, you can take Chicago as a test study, because it's the law already in Illinois, that lawyers are supposed to have access to people in police custody, and it's a subject that's contained within a consent decree that the Chicago Police Department is under right this moment. It's a subject of constant litigation under that consent decree. And still, in all but 2% of cases, police are just not making the phone call for people. They're not giving people access to the phone call to public defenders; it's very difficult to break that vise of police control in those moments. So yeah, I think they're gonna resist it.
Josh Hoe
Or maybe a follow-up then. Do you have any thoughts on how we ensure that police – if this were to become or start to be a movement that started to happen – how would we blunt the opposition from the usual suspects, so to speak, no pun intended?
Rebecca Shaeffer
Well, I think you have a really powerful tool in the Public Defender Services that you have in major US cities around the United States. That's something that doesn't exist anywhere else in the world. Everywhere else defense lawyers are acting as individual lawyers or small law firms with legal aid contracts. So they're not an organized block. And they have a different set of incentives than public defenders do. Our public defenders, the progressive ones in big cities, they're accustomed to taking on these fights, and they can act in a block. And if they have the right of access, and they're being blocked, I think that they can be really powerful actors in this space. And they haven't really been activated – public defenders – in the battle for police accountability, to the extent that I think they could be, if they have skin in the game in this way. So I think public defenders can be really powerful. And one of the things I'm proposing, especially in Chicago, is to experiment with 24-7 presence of public defenders in police custody, so that you get around the phone call problem, the problem of the police being the conduit between the arrested person and the lawyer. And I think that just the presence of lawyers, even some of the time, is going to start to change police cultures; they're going to get used to being observed, to having to answer to anyone for what they do in these early hours when they're accustomed to having total control. I also think that they're under a lot of pressure right now to reform. And this is something that they may be able to be persuaded to accept. It's something procedural, it's something lawful. And we have seen that in countries where they've adopted it more recently.  In Europe, the police objected, [but] it became the law, and now they don't hate it, is what we're hearing from people, for example, in Belgium; and they're saying it actually makes their lives easier in some ways. And it makes the process more efficient. There are people who are arrested who they have trouble dealing with, because of mental health concerns, because of drug use, because of distress. And having the lawyer there can actually be helpful to them. And they're able to get access to people, they can think about investigation and interrogation in different ways. So I do think that there are also police interests that could be met, and more than anything, it really improves the public trust in police, subjecting themselves to this kind of accountability. The countries that offer defense lawyer access in police custody have much higher public trust in police than they do here. And police are really fighting, they're fighting for their legitimacy right now, and they're fighting for their funding. And this is something that they can adopt, that can show the public that they're not doing anything unlawful, that they can be subject to the oversight of the law, and that they can conduct investigations with integrity. So I think it's a great opportunity for police actually, particularly in places like Chicago and other places with the consent decree, to show that they are taking reform seriously, that they act with professionalism, and that they have nothing to hide.
Josh Hoe
What about the risk of what used to be called agency capture? We've certainly seen this in the relationship that develops between prosecutors and public defenders at times, not always, but at times. Would station counsel have the incentive to start getting too close to the police, or start to see things through police eyes?
Rebecca Shaeffer
Yeah, it's something that we deal with in a lot of countries, that there's a loss of independence with defense counsel who have financial incentives to basically get contracts to attend police custody. And we see it in places where the defense bar is weak, or the defense bar is not sufficiently independent from the state in general; we see it in places like Romania, but other places as well. And I think again, the public defender system can be really protective against that; they're highly independent, their revenue is not dependent on police selecting them to be the chosen lawyer of the person who's arrested. And so I think we have a lot of structural benefits in our system in the US that would help to protect against that. And I also think that there are steps that public defender systems can use – cycle lawyers through on-call systems to take them in and out of police custody and other kinds of service – that can help maintain independence as well. So it's I think it's a problem that can be anticipated and solved.
Josh Hoe
It's interesting that you bring that up, because as you well know, we do live in a country where the indigent defense is not particularly well-funded in a country with a pretty low view of taxation and a regressive approach towards taxation. We don't even pay to ensure that everyone has the right to counsel in many parts of this country. How do we build the political will to have attorneys have that kind of clout in police stations to be able to fight back against this? I mean, even if we have great defense lawyers, we probably have some disadvantages around defense too, right?
Rebecca Shaeffer
For sure. And it's not an innovation that needs to be adopted in every single jurisdiction in the United States overnight. I think it's something to experiment with and to study, and we need to get some pilots going, where we can study the impact on the course of criminal proceedings and study the impact on public views of police and on police cultures; we can also study the cost. I mean, it's actually a relatively inexpensive innovation for a jurisdiction that's already paying for a Public Defender Service, you're talking about a few more bodies to cover overnight shifts and weekend shifts; a lot of them have already. For cities that have Night Court and weekend arraignments, they're already paying lawyers to do work during those sort of unsociable hours. But it's not among the more expensive innovations, and the potential cost savings are enormous. There was a study done in Chicago that tried to capture the potential savings that were realized by having defense lawyers assigned earlier during police custody. And it was between $12 and $37 million expected to be saved by this relatively inexpensive extension of rights. And that's because you're going to see fewer people locked up, you'll see fewer jail admissions, fewer prosecutions, lower sentences at the end. So it's a question of how you think about budgets and where the outlay is.  You're going to recoup huge savings in court costs and jail costs and detention costs by doing this. So I think it's a great opportunity – as municipalities are looking at ways of reallocating the money that they've been paying for military equipment for police, for overtime for police – the relatively small redirection of some of those funds for a few more public defenders to make sure that they can attend police stations overnight and on the weekends – you're going to recoup huge savings. And let's not even mention the potential savings for payouts, for liability of police officers when they abuse people's rights in custody, and false confessions that lead to miscarriages of justice, which costs the city hugely down the line when they're discovered.
Josh Hoe
You've mentioned it a couple times already, so I'm gonna put you on the spot. How would you set up a pilot program? What would you do aside from what's already happening in Chicago? What would be the next step?
Rebecca Shaeffer
Well, there's a lot of cities and municipalities that are interested in doing this. I know Bronx Defenders is looking at it, and has some initial ideas. We've been speaking to CPCS in Boston, to set up an on-call system. At this point, absent legal reform, you would need  – the difficulty is not finding the willingness of public defenders or other stakeholders in the system; the problem is really with police. But I think if you can find a police force that says yeah, this is preferable to defunding, this is preferable to more lawsuits, it's preferable for us to head off the abuses at the front end than to pay for them down the line in acquittals, in cases that fall apart, in miscarriages of justice, the cost is huge,as is the loss of public trust. Let's try this instead, let's try a preventative approach and get an agreement to set up an on-call system for lawyers to attend people in police custody 24 hours a day, seven days a week, and study it for a couple of years. So it's something that we're in talks with a number of jurisdictions about and we hope will take off in the next year or so. There's also a number of potential legal reforms that are emerging in different jurisdictions and so far, they're mainly in the context of juveniles, but the state of California recently passed a law mandating counsel for kids up to the age of 18 when they're arrested. The law says that their waiver of the right to counsel is not effective unless they've had counsel. So you basically need counsel in order to waive the right to counsel, which makes sense, because most people don't understand the Miranda warning. They don't understand what it means for them, and they're not able to maintain it in the face of the pressure of detention and police coercion. So California will be implementing that law starting on January 1, and we're taking a look at it and looking to study the impact on those older teens who will have that right for the first time in California. And Washington, DC as part of its policing bill, is considering a similar law that would make any statements inadmissible for kids if they haven't had the opportunity to have counsel. And I think that there's another state, another similar legislation pending in New York state, so we can start to look at it in the juvenile context. But I would hate for it to get stuck in the juvenile context. It's true that kids are particularly ill-suited to understanding the Miranda warning and to being able to maintain the right to silence in the face of police coercion. But they're far from alone in that.
Josh Hoe
In the international experience, and in what's happened in Chicago, have we been able to see things that could be problematic? And are there ways to design around the things that might have gone right and gone wrong?
Rebecca Shaeffer
As we've talked about, the biggest problem in the US context is police compliance. And I think that there have to be really strong consequences for police, when they fail to provide people with a phone call, with the right to a lawyer, when they don't facilitate; it's really up to police to facilitate the right to a lawyer. And when they fail to do it, there have to be consequences. And right now, the consequence is maybe the statement will get thrown out. But that's really not a strong enough consequence in my view. Particularly because almost no cases go to trial, you're not getting motions, practice motions to exclude evidence in the vast majority of cases, you know, we have a 98% plea rate. And so these violations, these procedural violations that happen early on can easily be sort of laundered, just swept under the rug, in the process of plea bargaining. And police don't feel the impact of their violation. So I do think that there has to be stronger accountability mechanisms for police when they fail to protect these rights. But again, having lawyers present, even some of the time, can be one of the most powerful ways to do that. And they can coordinate with civil lawyers, and with different oversight functions that already exist in cities to make sure that there is accountability. Like it's a Class C Felony in Illinois for the police to fail to facilitate the right of access to a lawyer, and a case hasn't been taken. But I think it's something that can ….. think about really sticking your neck out and making an exemplary case, where there's been a particularly egregious violation. So definitely police compliance is one of the biggest barriers that we face. We mentioned the issue of independence, although I do think that that is not as big a concern in the US as it is in other places. And then sometimes there's just not great takeup, even when the right is there, not everybody avails themselves of a right to a lawyer. And I think that there's a lot of things we can do to try to make sure that when the right is there, people use it. In Chicago, you know, they have big signs, they're meant to have signs in all the police stations with the number of the Cook County Public Defender; we can improve our provision of information about rights. In Europe, everybody who's arrested has to get a letter, a piece of paper that explains what your rights are; every person who is arrested, not just people who are going to be interrogated. And we could do more to inform people of their rights so that they're able to exercise them better. And too I know in Chicago, they're also interested in doing public information campaigns so that when your loved one is arrested, the family can get counsel appointed, can call the public defender for them and say my brother was arrested, he's in the fifth precinct, you need to go. Because it really will take community involvement, I think, for this to work. And that's another area where I think the United States is really well-suited because we do have incredible movements and we have incredible community organizations, if you think about bail intervention organizations, participatory defense movements, the jail oversight organizations that have been really activated around the protest this summer. We have huge networks of community organizations that could own this, along with public defenders, to ensure that it really means a shift in power where the community can say you can't just disappear someone, we have a right to know where that person is and to make sure they have access to the outside world. And I think if we situated within these larger movements, it's going to be a lot more powerful, a lot more durable, and really work to shift power in the way that I think it has the potential to.
Josh Hoe
You might have answered this a little bit, but how would you recommend that people who are listening who are interested in this idea start to activate in their own community around these things?
Rebecca Shaeffer
What I'd love to see is for access to counsel in police custody to become part of a menu of reforms that are in the mix, as cities and municipalities are looking at ways to improve police oversight in the wake of George Floyd's murder and the movement that was really born out of that this summer. It's something that's been left out of the conversation, has not entered the conversation yet. And when I first started thinking about what access to lawyers in police custody could do in the United States, I was thinking about it mainly as an intervention into mass incarceration, to slow the gears of criminalization. But I think it takes on new life, in the context of conversation on police oversight. And just to not forget this key juncture in the procedure between arrest and judicialization, between the point where someone is arrested to the point where they're brought before a judge. There's this lacuna of oversight, of thinking, of strategizing. And I think it's an incredibly powerful movement. So anybody who's thinking about police oversight, who's looking at legislation in your jurisdictions, consider improving access to counsel for people as one piece of the puzzle of improving police oversight and bringing them within the control of communities. And for public defenders and people who are working in that space, to think about how they can get in there, how they can get appointed earlier, or show up at police stations and demand access to people. And so to sort of broaden the imagination of people who are already in this space, to not continue to allow this incredibly dangerous time period for people to continue to be left out of the conversations, both on how to reduce incarceration and on how to bring police into legality.
Josh Hoe
Every season, I ask a couple of questions to all my guests. One of the questions I'm going to ask this year is: we're in this weird position where we're stuck between a very large, as you mentioned, very well-organized set of people who are pushing for police reform, and on the other side, this tie to the notion of law and order. Do you have any thoughts on how – aside from what we've already talked about – we could better navigate or create a bridge between that allows us to move forward and actually get real reform?
Rebecca Shaeffer
Yeah, I think that when I think about law and order, I remember this is one of the things I learned when I moved to Europe and started doing criminal legal reform there. I would talk about law enforcement in this American way, talking about police, and people in Europe didn't understand me, because also the Constitution is a law that needs to be enforced. And in the case of countries that have laws that regulate – most other Anglo-American, Anglo-derived legal systems, England, Ireland, Australia and New Zealand, they have very detailed laws that regulate the power of police, they have policing laws that say exactly, that limit and explain exactly what police powers are. There's something called the Police and Criminal Evidence Act in England, which is the oldest of these laws from the 80s. And it was born out of a number of miscarriages of justice that happened in England, in the context of a conflict with Ireland, of the independence movement in Ireland, and arrests and brutal interrogations of people who were accused of conducting what they called terrorism on behalf of the IRA, who were wrongly convicted after wrongful confession or false confessions, following brutal interrogations. And there was a huge loss of faith in the police. And the Police and Criminal Evidence Act sought to really regulate the actions of police in this way, and it describes exactly what police should do moment-to-moment from the moment somebody comes into police control. And when that law says, okay, you get this piece of paper – actually it's a 44-page document with pictures and simple language that explains exactly what all your rights are – that's given to people right when they arrive. There's a custody officer whose whole job it is to make sure that people who are in detention are being treated in accordance with the law, because they consider that it's part of their job to implement that law as well, that they are also the custodians of human rights law; procedural rights also comes into police power, they have an independent officer whose job is to make sure that the police are following the law in that way. When they ask someone if they want a lawyer, and the person says, No, they have to ask why not. And they have to write down the reason why someone said no, they have to offer it to them again; they have to make the phone call. And they have to make sure that a lawyer shows up within a prescribed period of time. So it's all extremely detailed and controlled. That's the law operating; that's law and order. What we have in this country is not law and order, it's a militarized force that's completely outside of the control of the law. I think if police want to maintain the power to arrest people, and to hold them, and to deprive them of liberty, they have to show that they're following the law, that they understand the law, and that they can follow it. And this is a way of bringing them back into the legal sphere of behavior that they don't live in right now. They just live in the world of force, they don't live in the world of law. And as a result, they've completely lost legitimacy. So I think that we should embrace the idea of law and order, and use that language, and apply it to the forces that we have authorized to act in our name. I mean, police stations are places that we own, that we pay for with our tax dollars, and there should be no place that we pay for and we own that we don't have oversight over, that we don't have access to, that we can't make demands of, so I just think we need to think about the law and law and order differently, and demand that all acts of force taken are done so in accordance with the law. So I don't think that we should be scared of that framing at all, we should claim it.
Josh Hoe
That's a great answer. I'm also asking people this season if there are any criminal justice-related books they might recommend others. Do you have any favorites?
Rebecca Shaeffer
I've just been reading this book called Police Powers and Citizen Rights, Discretionary Decision-Making in Police Detention. It's pretty academic; it's not exactly pop literature, [it's by Layla Skinns].
Josh Hoe
Don't think they're gonna make a movie of that one anytime soon?
Rebecca Shaeffer
I don't know, I can work, I'll work with Hollywood, we can adapt it. But she compares, basically, police powers and detention in the United States, Australia, England, and Ireland, and I think it is really instructive. Not least because she went into police custody, which is just …. not only do a lot of lawyers not go, but neither do researchers. Neither does really anybody. And she goes into them. And it's amazing to read her descriptions of police custody, because one of the questions we have is what happens to people in police custody in United States? We don't even know how people are treated except through their own testimony, what they tell us when they come through it, but then there's never any accountability. And she describes conditions and the treatment of people in US police custody as vastly worse than it is in these other Anglo-derived cultures. Just the conditions of the buildings, the layout of the buildings, the way that people are held, the kind and amount of food they're given. One of the main things she talks about is that she never saw a mattress or a blanket in police custody cells in the United States, and they're given to everybody in those other countries; there's just no question. I think we're talking about just a culture that's abusive in and of itself, that we've come to accept and see as part and parcel of getting arrested. But it doesn't have to be that way. And I think availing yourself of comparative literature, of thinking about different cultures that are really not so different from ours, [who] have been able to act with more humanity toward people who are accused of breaking laws, can show us that this is not an inevitable arrangement that we have in this country. It doesn't have to be like this. It's not like this in other places. And we don't have to put up with it.
Josh Hoe
Yeah, I wish we didn't put up with it. I always ask the same last question. What did I mess up? What question should I have asked but did not?
Rebecca Shaeffer
You asked some good questions. I guess the issue that I didn't touch on as much as what usually comes up in the context of this issue, is just around the culture of interrogation in this country, which is also really out of step with the investigative techniques that you see in other countries. The quality of police interviews in this country is also very coercive and of very poor quality. And part of the reason is because lawyers aren't there during interrogations almost ever, and we get poor investigative outcomes because of it;  we get a lot of false convictions and we get a lot of unsolved crimes. So the clearance rates are low for serious crimes, in a lot of these countries. So public safety really depends on the professionalism of police. And they're not really held to that standard here, partially again, because of their total discretion and lack of accountability during this key period. And I'm working with the former UN Special Rapporteur on Torture named Juan Mendez – he's a professor now at American University – and we're working on developing a protocol on police interviews derived from best practices, and scientific evidence about what actually produces accurate testimony in police interviews. And surprise, surprise, human rights protections, treating people with humanity, building rapport, being trustworthy, not lying, are huge elements in being able to get reliable evidence out of interviews. So that's a whole piece of this that we haven't had a chance to touch on, but I think would be a really rich area of development – again, if we're able to expand the scope of what lawyers can do and where they can go, and what kind of scrutiny the police are subject to throughout the entire proceedings.
Josh Hoe
Well, thanks so much for doing this. It's been a real pleasure talking to you. And I really thank you for taking the time.
Rebecca Shaeffer
Thank you so much. It's been fun.
Josh Hoe
And now my take.
There have almost been 100 episodes of this podcast. And no matter how many episodes we complete, there still seem to be nooks and crannies of the system that stubbornly remain hidden, unexposed, uninvestigated, and unchanged. Given the unbelievable amount of problems created by our pretrial system, anyone who's been to jail, or anyone who has seen the television show The Night Of on HBO, knows that ideas like Station House Counsel could make a real difference as people are being booked into jails across this country. What we need is systemic change. But we also need to bring innovative ideas into the discussion, things that other countries do that we should consider here in the United States. Face it, it's long past the time where we talked about our incredible justice system here in the United States. It's not that incredible, when we incarcerate more people pretrial, incarcerate more people in general, and make it nearly impossible for folks to come back from incarceration whole and healed compared to almost any other country on Earth. Let's face it, we should be welcoming advice from all corners in implementing anything that works.
Next week will be the 100th episode of the Decarceration Nation podcast, and we'll have a very special guest visiting the podcast. Hopefully, you'll join us for this celebration of 100 episodes of the Decarceration Nation podcast.
As always, you can find the show notes and/or leave us a comment at DecarcerationNation.com.
If you want to support the podcast directly, you can do so at patreon.com/decarcerationnation; all proceeds will go to sponsoring our volunteers and supporting the podcast directly. For those of you who prefer to make a one-time donation, you can now go to our website and make your donation there. Thanks to all of you who have joined us from Patreon or made a donation.
You can also support us in non-monetary ways by leaving a five-star review on iTunes or by liking us on Stitcher or Spotify. Please be sure to add us on Instagram, Facebook and Twitter and share our posts across your network.
Special thanks to Andrew Stein who does the podcast editing and post-production for me; to Ann Espo, who's helping out with transcript editing and graphics for our website and Twitter; and to Alex Mayer, who helps with our website.
Thanks also to my employer, Safe & Just Michigan, for helping to support the DecarcerationNation podcast.
Thanks so much for listening; see you next time!