Josh interviews Beverly Parenti co-creator of The Last Mile
Full Episode

Preview
Transcript
A full PDF transcript of Episode 30
My Guest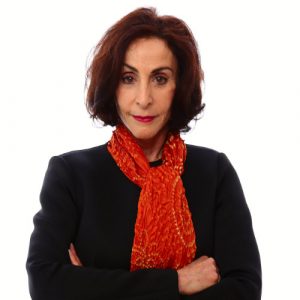 Beverly Parenti is a serial entrepreneur, specializing in the advancement of innovative technologies. Along with longtime business partner and husband, Chris Redlitz, she launched their non profit, The Last Mile at San Quentin State Prison in 2010 which she currently directs. Beverly's professional experience includes digital media, online payment solutions, e-commerce, financial services, advertising, tech incubators, and consumer products. She transitioned into technology as a founding member of First Virtual Holdings, the first secure online payment system.
Notes From Episode 30
First, apologies, we faced some unique technical difficulties that we have never faced before. Andy was able to deal with many of the problems, but unfortunately, there is a portion of the interview that still has some feedback and a portion of the interview that has some drift so that the tracks were not lined up correctly. Thank you for your patience and I hope you will still enjoy the interview.
The News
This week I published my 69th recap of the television show Orange Is the New Black. I should probably mention that Kathy Morse is also joining in to help out with my Season 6 recaps.
In case you were curious, Jeff Sessions would actually be made weaker by the passage of the First Step Act (which is probably why the DOJ has come out in opposition to the bill).
I did also write this response to Boots Riley's critique of Spike Lee's movie BlackkKlansman.
More Information About The Last Mile
I read many articles and watched many videos about The Last Mile that lead me to ask Beverly for an interview including this presentation by Beverly and her husband Chris, this article in Wired, and this great YouTube video.
You should also explore The Last Mile's website or even more importantly, their web development site (the prisoners do the work and make a portion of the money).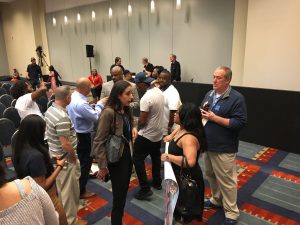 Decarceration Nation is a podcast about radically re-imagining America's criminal justice system. If you enjoy the podcast we hope you will subscribe and leave a rating or review on iTunes. We will try to answer all honest questions or comments that are left on this site. We hope fans will help support Decarceration Nation by supporting us from Patreon.