Josh interviews Vincent Schiraldi noted criminal justice researcher, expert in juvenile justice and in parole and probation.
Full Episode
Preview
My Guest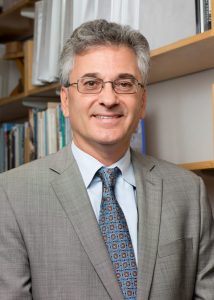 Vincent Schiraldi is a Senior Research Scientist at the Columbia School of Social Work and co-Director of the Columbia Justice Lab he has extensive experience in public life, founding the policy think tank, the Justice Policy Institute, was the Director of Juvenile Corrections in Washington DC, and Commissioner of the New York City Department of Probation. Most recently Schiraldi served as Senior Advisor to the New York City Mayor's Office of Criminal Justice. He pioneered efforts at community-based alternatives to incarceration in NYC and Washington DC. Schiraldi received a MSW from New York University, and a Bachelor of Arts from Binghamton University.
Transcript
A full PDF transcript of Episode 46 of the Decarceration Nation Podcast.
Notes From Episode 46 "Vincent Schiraldi"
Check out the video of the "Control and the Carceral State" Panel at the University of Michigan (time stamps are included)
The University of Michigan created a new Felony Disclosure Policy and the press covered both the symposium and the Town Hall that followed it. I STRONGLY oppose this policy.
You can learn more about the Day of Empathy in Michigan (March 5th, 2019) from this flyer: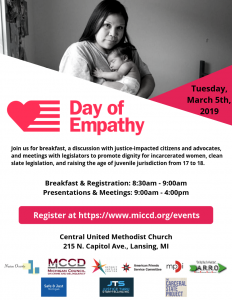 You can find more information about Day of Empathy events near you at the Day of Empathy website.
Vincent discusses the book Last One Over The Wall by Jerome G. Miller.
When Vincent talks about the Wayne County Juvenile Justice (MI) model, he is referring to results detailed in this report.
Most of this interview is based on a paper, co-authored by Vincent ,on community corrections in Wisconsin.
The JJ Prescott article I quote at the end is from the New Criminal Law Review in 2018.
And yes, we now have merchandise and you can purchase it from the website, here is a picture of one of the items: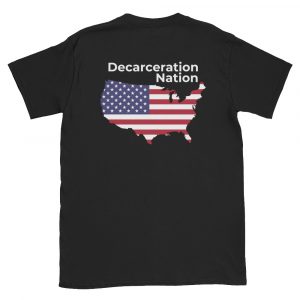 Finishing up with definitive proof that my guests are much cooler than I am: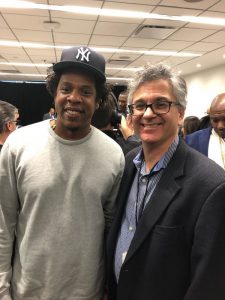 Decarceration Nation is a podcast about radically re-imagining America's criminal justice system. If you enjoy the podcast we hope you will subscribe and leave a rating or review on iTunes. We will try to answer all honest questions or comments that are left on this site. We hope fans will help support Decarceration Nation by supporting us from Patreon.