Josh interviews Jared "Jay" Ware about prison abolition, influences, and the upcoming August 21st Strike.
Full Episode
Preview
Transcript
A full PDF transcript of Episode 29
My Guest
Jared "Jay" Ware is a prison abolitionist, freelance writer, co-host of the podcast Millennials Are Killing Capitalism and producer of the Beyond Prisons podcast. His work has been published with Shadowproof.com, The New Inquiry, In These Times, SF Bay View, Worker's World, Off Tha Record, and Hampton Institute.
Notes From Episode 29
The News
Kathy and I finished our most recent Orange Is the New Black recap (Season 6 Episode 3).
Starting Points For Abolition
Students for a Democratic Society had a storied and important history in American political activism.
Hopefully, most people remember the police and state violence that resulted in the deaths of Mike Brown, Tamie Rice, Eric Garner, and Sandra Brown as well as the situation in Ferguson Missouri.
We have talked about Michelle Alexanders book "The New Jim Crow" many times before on this podcast.
Angela Y Davis book "Are Prisons Obsolete" is a relatively quick read but very fundamental to understanding prison abolition.
The site Critical Resistance is a very good starting place for investigating stories about abolition and resistance to statist power. It is also the home to "The Abolitionist" newspaper.
I suspect Jay was referring to Elizabeth Hinton's book "From the War on Poverty to the War on Crime"
A good place to start on the thinking of Michelle Foucault is in his book "Discipline and Punish: The Birth of the Prison."
Bryan Burrough's book "Days of Rage" discusses revolutionary violent groups in the United States.
The Civil War
My favorite book about John Brown is "Patriotic Treason" by Evan Carton.
W.E.B Dubois scathing critique of popular notions of slavery and of reconstruction was called "Black Reconstruction in America"
South Carolina
Jay's interview with prisoners after the Lee Correctional Riot provides an important counter-narrative to the "official story" of what happened in South Carolina a few months ago.
Read the list of the 10 Demands from the upcoming August 21st Strike.
Transformative Justice
We have covered Restorative Justice many times on the podcast, this is the first time we have talked about Transformative Justice. This is a piece from Mariame Kaba from her site Prison Culture.
Abolition Shout-Outs From Jay
Some of the people Jay shouted out were:
Kinetic Justice (Free Alabama Movement)
Jackie Wang's book "Carceral Capitalism"
I will try and fill in the ones I am missing over time.
My Take
The DOJ Letter I was referring to was in response to the Federal First Step Act.
Elizabeth Warren has been getting blasted by police, prosecutors, and correctional officers for her statement that our criminal justice system is racist (I suspect most of this is political posturing since what she said is factually correct).
If you want to know more about why what she said was factually correct, you can listen to all of the early episodes of this podcast or read this overview of the evidence.
The National Review article that mentions John Pfaff as an answer to Elizabeth Warren's claim can be found here.
John Pfaff's response can be found in this Twitter thread.
Tom Cotton's argument about Mass Incarceration was a real thing(can't make this stuff up).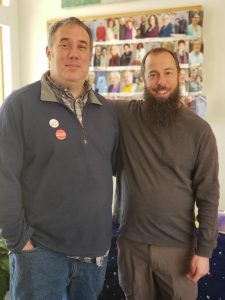 Decarceration Nation is a podcast about radically re-imagining America's criminal justice system. If you enjoy the podcast we hope you will subscribe and leave a rating or review on iTunes. We will try to answer all honest questions or comments that are left on this site. We hope fans will help support Decarceration Nation by supporting us from Patreon