Josh discusses the recent compromise combination of the First Step Act with the Sentencing Reform and Corrections Act.
Full Episode
Preview
Transcript
A full PDF transcript of Episode 28
Notes From Episode 28
The News
You can read our most recent Orange Is the New Black Recap or look back through all of the recaps.
Kathy Morse was one of the inmates featured in the Bill Moyers documentary "Rikers: Am American Jail."
The First Step Act
Our original First Step Act episode of this podcast was Episode 18 and featured Ames Grawert of the Brennan Center, Jessica Jackson Sloan of Cut 50, and Jason Pye of FreedomWorks.
Janie and Buzz founded the Prison Creative Arts Project at the University of Michigan.
The Sentencing Reform Compromise
The President and House and Senate Leadership moved recently to combine the First Step Act and Chuck Grassley's Sentencing Reform and Corrections Act.
In case you forgot, Prisons and Jails, as currently constructed don't make us safer.
Mandatory Minimums
You can read the different sections of the First Step Act to see why Jeff Sessions is not given unprecedented or unaccountable power.
Recently, the Brennan Center for Justice, a former opponent has indicated that they are likely to support the new compromise legislation.
Distance matters and this article is a good summary of the evidence for why visitation and distance are critical to better prisoner outcomes.
The Mandatory Minimums quote came from this great article by Erik Luna.
The Sentencing Reform and Corrections Act included new mandatory minimums.
Jeff Sessions
The Department of Justice Letter opposing the First Step Act was almost as shocking as Senator Grassley's response. My friend Jason Pye and his co-worker Sarah Anderson at FreedomWorks wrote a very detailed response to the DOJ letter.
Electronic Monitoring
Here is a great summary of the problems with electronic monitoring.
Privatization
I do not think that John Pfaff has written an article about privatization but I have had many conversations about this issue on Twitter.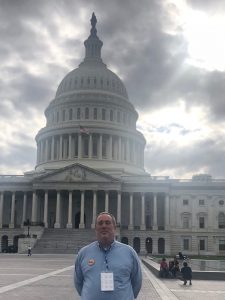 Decarceration Nation is a podcast about radically re-imagining America's criminal justice system. If you enjoy the podcast we hope you will subscribe and leave a rating or review on iTunes. We will try to answer all honest questions or comments that are left on this site. We hope fans will help support Decarceration Nation by supporting us from Patreon