Josh interviews John M. Eason author of the book "Big House On The Prairie"
Full Episode
Preview
My Guest – John M. Eason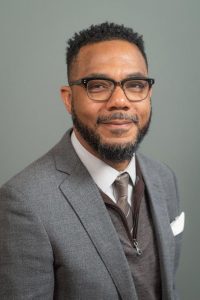 John M. Eason has a bachelors in Urban and Regional Planning from the University of Illinois Urbana-Champaign,  a Masters in Public Policy from the Irving B. Harris School of Public Policy at the University of Chicago in 2002 and a Masters and Ph.D. in Sociology from the University of Chicago, he is an Associate Professor of Sociology at the University of Wisconsin-Madison and he is the author of the book "Big House on the Prairie" which we will be discussing here today.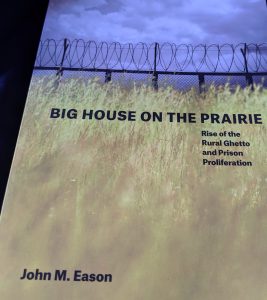 Transcript
A full PDF transcript of Episode 63 of the Decarceration Nation Podcast
Notes from Episode 63
There is some echo on my microphone during a few of the early questions. I apologize for not catching this in editing.
Information about the Michigan Joint Task Force on Jails and Pretrial Incarceration can be found on their website.
The terribly regressive speech by Attorney General Barr I referred to was given at the Grand Ledge Fraternal Order of Police on August 12th.
The article by Eric Schlosserr quoted by Mr. Eason was published in the Atlantic Monthly in 1998.
I believe this is a summary of the conversation between Jesse Jackson and  the late historian John Hope Franklin at the University of Chicago.
Some of the articles of interest by Rebecca Thorpe include:
"The Hidden Subsidies of Rural Prisons: Race, Space & the Politics of Cumulative Disadvantage," with Hannah Walker, Emily Christensen & JP Anderson, Punishment & Society, October 2017
"Democratic Politics in an Age of Mass Incarceration." In Democratic Theory and Mass Incarceration, edited by Albert Dzur, Ian Loader & Richard Sparks (Oxford University Press
2016).
"Perverse Politics: The Persistence of Mass Imprisonment in the 21st Century," Perspectives on Politics, Sept 2015.
"Urban Divestment, Rural Decline and the Politics of Mass Incarceration," The Good Society, Special Issue on Democratic Theory & Mass Incarceration, June/July 2014.
I will add more notes soon.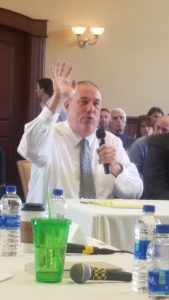 Decarceration Nation is a podcast about radically re-imagining America's criminal justice system. If you enjoy the podcast we hope you will subscribe and leave a rating or review on iTunes. We will try to answer all honest questions or comments that are left on this site. We hope fans will help support Decarceration Nation by supporting us from Patreon.