Josh interviews Janos Marton of ACLU Smart Justice about how criminal justice reform fared in the midterm elections.
Full Episode
Preview
My Guest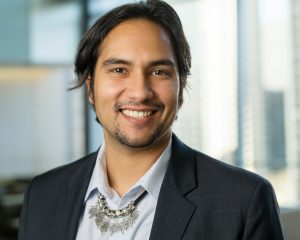 Janos Marton is the State Campaigns Manager for the Smart Justice Campaign at the ACLU, before joining the ACLU he was a big part of the Close the Workhouse Campaign in St. Louis and was also the Director of Policy and Campaigns at Just Leadership USA.
Transcript
A full PDF transcript of Episode 39 of the Decarceration Nation Podcast.
Notes from Episode 39
The News:
There was no major news this week beyond the midterm election results we discuss.
Juveniles at Rikers Island
There are quite a few recent stories about the move of juveniles out of Rikers Island (one of the most notorious jails in the United States.
Janos also worked on the campaign to Close The Workhouse, which is another notorious jail in St. Louis.
Amendment 4 in Florida
There are MANY (about 1.4 million) reasons to celebrate what happened with voting for formerly incarcerated folks in Florida and I do heartily tip my cap to Desmond Meade and his team for moving mountains to make this happen.
There are still some issues, as mentioned, many of us were troubled about the way this victory was achieved and Prison Legal News went so far as to oppose the Amendment entirely.
Louisiana Amendment 2
I could not be happier that Louisiana now requires jury verdicts to be unanimous, the roots of this law were based in the racist fears of people of color would on juries and the end result should be less racially disparate decisions.
National Prison Strike Demands
Janos mentions the demands of the National prison strike from earlier this year, I think it is really important to look at all 10 demands since so many news outlets reduced the entire strike down to just a call for fair wages.
The root of this discussion was what happened with Colorado's Amendment A which – shockingly – abolished prison slavery.
Janos also mentions voting rights and the push for expanded universal suffrage in the State of New York. There was some movement along these lines last year.
Prosecutor's Races
The movement towards electing more progressive prosecutors continued in the 2018 midterms.
Washington and Use of Force
Thankfully, the state of Washington passed new use of force requirements. I totally agree with Janos that ultimately this should be considered an important criminal justice concern.
Marijuana in the Midterms
Tuesday was a big day for growers, sellers, and users of Marijuana in several states across the country.
Six States Pass Marsy's Law
I am not a fan of Marsy's Law because I think it is anti-constitutional (rights in court are against government deprivation of liberty not between alleged perpetrators and victims). Unfortunately, people in six states were not listening to my objections.
Thanks again to Janos for joining me to run down how criminal justice reform fared in the 2018 midterms!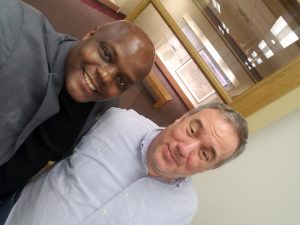 Decarceration Nation is a podcast about radically re-imagining America's criminal justice system. If you enjoy the podcast we hope you will subscribe and leave a rating or review on iTunes. We will try to answer all honest questions or comments that are left on this site. We hope fans will help support Decarceration Nation by supporting us from Patreon.