Josh interviews Sonja Starr about her clerkship with Merrick Garland, her research on Ban the Box, and her research on Risk Assessments.
Full Episode
Preview
My Guest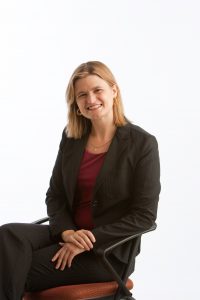 Sonja Starr is a Professor of Law and the Co-director of the Empirical Legal Studies Center at the University of Michigan Law School.
Before coming to Michigan Law, Professor Starr taught at the University of Maryland School of Law and spent two years at Harvard Law School as a Climenko Fellow and Lecturer on Law. Professor Starr has clerked for the Hon. Merrick Garland of the U.S. Court of Appeals for the D.C. Circuit and for the shared Appeals Chamber of the International Criminal Tribunals for Rwanda and the former Yugoslavia in The Hague.
Between these clerkships, she was an associate with Goldstein & Howe PC in Washington, D.C., a firm specializing in U.S. Supreme Court litigation.
Professor Starr earned her JD from Yale Law School, where she served as senior editor of the Yale Law Journal and was awarded the American Bar Association's annual Ross Student Writing Prize. She is also the first person I have interviewed on this podcast that I knew well before I was ever impacted by the criminal justice system.
Transcript
A full PDF transcript of episode 52 of the Decarceration Nation Podcast.
Notes From Episode 52
The Gorsuch decision on the death penalty was in the case of BUCKLEW v. PRECYTHE.
The Department of Justice released a report on the horrifying conditions in the Alabama Department of Corrections last week.
Merrick Garland, unfortunately, was prevented from becoming a Supreme Court Justice by some legislative maneuvering by Mitch McConnell.
The war crimes tribunals on Rwanda and Yugoslavia were important to the establishment of the international legal regime.
Professor Starr wrote one of the seminal articles on Ban the Box legislation with Amanda Agan in their University of Michigan Research Paper.
She also wrote a law review article with Amanda Agan about the problem of criminal records when it comes to employment.
She also wrote a very important article on risk assessment tools with Mary W. Gray.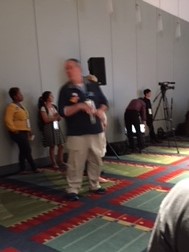 Decarceration Nation is a podcast about radically re-imagining America's criminal justice system. If you enjoy the podcast we hope you will subscribe and leave a rating or review on iTunes. We will try to answer all honest questions or comments that are left on this site. We hope fans will help support Decarceration Nation by supporting us from Patreon.