Joshua B. Hoe interviews Somil Trivedi about this years recently concluded Supreme Court term.
Full Episode
My Guest – Somil Trivedi
Somil Trivedi is a Senior Staff Attorney in the Criminal Law Reform Project, working closely with the ACLU's Campaign for Smart Justice. He speaks and writes nationwide on criminal law and prosecutorial reform issues and he has been published widely.
Transcript
A full PDF transcript of Episode 87 of the Decarceration Nation Podcast
Notes from Episode 87
I am including this link to the Michigan court case I referred to in the intro, it is short but the dissent is very important.
The link to the Safe & Just Michigan YouTube channel is where you can find all 12 of our webinars including "The Business Case for Criminal Justice Reform"
The first case we discussed is  Raysor v. DeSantis regarding formerly incarcerated folks in Florida being stopped from voting despite the passage of Amendment 4 in that state. 
A case the Court declined to take up about qualified immunity was Baxter v. Bracey. 
The Court refused to offer relief to people at the Elkton Federal prison facility in Ohio for COVID-19 in Williams v. Wilson. 
Here is a story about the famous viral video at Elkton during the first-wave of COVID.
And her is the Prison Litigation Reform Act.
The last non-decision decision was on the Death Penalty in Barr v. Lee.
Somil and I discussed this trend in SCOTUS death penalty permissiveness in last years episode.
Here is Attorney General Barr talking about the Death Penalty as a defense of victims and here is a story about the family of the victim not wanting the death penalty used.
Ramos v. Louisiana was a decision holding that juries need to be unanimous (which was not the case in Louisiana and Oregon).
Kahler v. Kansas was a case about the floor for protection of the insanity defense in states.
Andrus v Texas was about incompetent counsel. The guiding case in this precedent was Strickland v. Washington.
McGirt v Oklahoma was about which sovereign (Oklahoma or Native tribes) have the right to prosecute particular cases.
President Trump was the subject of two cases, one was about the ability of Congress to subpoena his financial records (Trump v. Mazars) and the other was about the State of New York being able to acquire his financial records (Trump v. Vance).
The Marshall project keeps an up to date record of COVID infections and deaths in America prisons.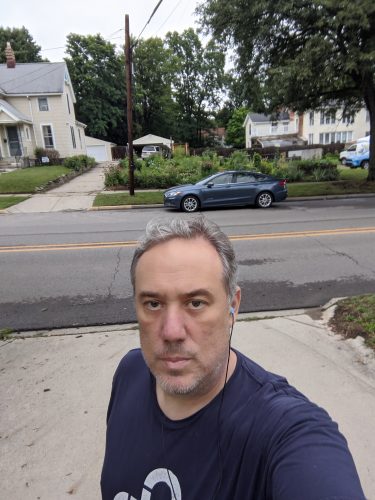 Decarceration Nation is a podcast about radically re-imagining America's criminal justice system. If you enjoy the podcast we hope you will subscribe and leave a rating or review on iTunes. We will try to answer all honest questions or comments that are left on this site. We hope fans will help support Decarceration Nation by supporting us from Patreon.