Josh interviews Law Professor Alexandra Natapoff about her book "Punishment Without Crime"
Full Episode
Preview
My Guest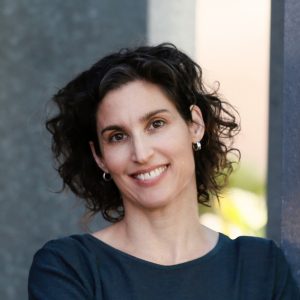 Alexandra Natapoff has a dual appointment at the University Of California Irvine as a professor of Criminology, Law & Society and as the Co-Director, Center in Law, Society and Culture. Prior to joining the academy, Professor Natapoff served as an Assistant Federal Public Defender in Baltimore, Maryland, and was the recipient of an Open Society Institute Community Fellowship. She clerked for the Honorable David S. Tatel and for the Honorable Paul L. Friedman. She is the author of the books:
"Snitching: Criminal Informants and the Erosion of American Justice" and  "Punishment Without Crime: How Our Massive Misdemeanor System Traps the Innocent and Makes America More Unequal"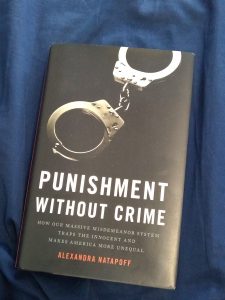 Transcript
A full PDF transcript of Episode 51 of the Decarceration Nation Podcast
Notes from Episode 51
Very happy to hear about Demetrius Anderson, Louis Reed lives in Connecticut and came across a story about Mr. Anderson and then responding to create, with the help of the #cut50 team, a pretty amazing outcome. Congratulations to Demetrius!
If you want to sign up for our newsletter you can do so from this website (there is a sign-up bar on the right side of the page).
The full title of Professor Natapoff's book is "Punishment Without Crime: How Our Massive Misdemeanor System Traps the Innocent and Makes America More Vulnerable." It is a book about the unfortunate results of our overreliance on misdemeanors throughout the criminal justice system.
Prison Policy Initiative's "Mass Incarceration: The Whole Pie 2019" report is now available.
I can't guarantee this was the op-ed that Professor Natapoff was discussing, but I believe it to be the correct article.
When I refer to the "Ferguson Report" I am referring to the DOJ's investigation of the Ferguson Police Department.
The Supreme Court only recently decided Timbs vs. Indiana.
I made a mistake during My Take, I meant to say "the overwhelming majority of people in jail are incarcerated pre-trial (which is true)." It is also true that people are in jail pre-sentencing, but the majority are pre-trial. This is an important distinction because people incarcerated pre-trial have not yet been found guilty of any crime.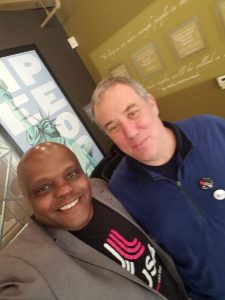 Decarceration Nation is a podcast about radically re-imagining America's criminal justice system. If you enjoy the podcast we hope you will subscribe and leave a rating or review on iTunes. We will try to answer all honest questions or comments that are left on this site. We hope fans will help support Decarceration Nation by supporting us from Patreon.