Josh interviews Joe Luppino-Esposito from the Due Process Institute about Mens Rea reform.
Full Episode
Preview
My Guest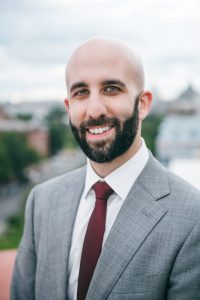 Joseph Luppino-Esposito  currently works at the Due Process Institute  Before joining the Due Process Institute he served as the Manager for Federal Initiatives for Right on Crime and the Texas Public Policy Foundation
As the Visiting Legal Fellow at the Heritage Foundation, Joe worked on the overcriminalization project, analyzing federal criminal laws. It was at Heritage where Joe first studied the extent of the problem—the overuse and misuse of the criminal law—that he continues to work on today with the Due Process Institute.
Joseph is a graduate of Seton Hall University School of Law, where he was Editor in Chief of the Circuit Review legal journal. He received a B.A. from the College of William and Mary, where he also co-founded the campus newspaper, The Virginia Informer.
Transcript
A complete PDF transcript of Episode 44 of the Decarceration Nation Podcast
Notes from Episode 44 "Joe Luppino-Esposito"
I mentioned crowd-sourcing a criminal justice reform book list, this list was compiled from the response Tweets by Krista Stone-Manista.
On the crisis at the Metropolitan Detention Center in Brooklyn, Slate did a decent recap.
My friend Kathy Morse highlighted stories about conditions of confinement and health care, a visit by judges confirming conditions were terrible, and Federal judges refusing to send people to MDC because it was so awful for women.
Joe gave me a lot of Mens Rea homework, if you really want to dive into this issue, here are some links:
http://www.scotusblog.com/2015/06/opinion-analysis-the-required-mens-rea-for-federal-narcotics-offenses-is-getting-clearer/
https://www.heritage.org/courts/report/the-supreme-court-mens-rea-2008-2015
https://www.brookings.edu/blog/fixgov/2015/12/22/over-criminalization-and-mens-rea-reform-a-primer/
http://rightoncrime.com/2017/10/10534/
http://rightoncrime.com/2016/04/simple-assault-in-airports-lets-not-make-a-federal-case-of-it/
https://www.dailysignal.com/2012/04/11/criminal-law-will-go-on/
The Levin article that I quote from is a good overview article of the arguments from both sides of the aisle about Mens Rea Reform.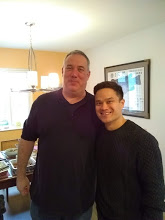 Decarceration Nation is a podcast about radically re-imagining America's criminal justice system. If you enjoy the podcast we hope you will subscribe and leave a rating or review on iTunes. We will try to answer all honest questions or comments that are left on this site. We hope fans will help support Decarceration Nation by supporting us from Patreon.