Josh interviews Guy Hamilton-Smith about Civil Commitment case law and practice.
Full Episode
Preview
Transcript
A full PDF Transcript of Episode 33 "Civil Commitment"
My Guest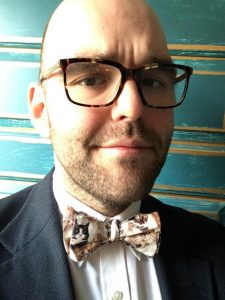 Guy Hamilton-Smith is a legal fellow at the Sex Offense Litigation and Policy Resource Center at the Mitchell Hamline Law School of Law which is an Affiliated School of Hamline University in St. Paul Minnesota.
The Sex Offense Litigation and Policy Resource Center collects and disseminates information about cases on issues of sexual violence policy, and facilitates communication, sharing, and the development of strategies among the lawyers, advocates and academics who seek a more sensible and effective public policy on sexual violence prevention.
Guy is also a very talented writer and his most recent article is about Civil Commitment was published in The Appeal and it is called The Endless Punishment of Civil Commitment.
Notes From Episode 33
The News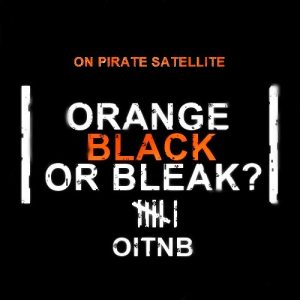 This week I discussed cellphones in prisons and some of the other issues raised during Orange Is the New Black Season 6 Episode 7 "Changing Winds"
I also was a participant in the Michigan Safety and Justice Roundtable in Detroit (although, for once, I forgot to take pictures of myself at the event).
Packingham
The decision in Packingham v. North Carolina was widely considered a victory for the rights of people on the registry.
Kingsley v. Henderson and Civil Commitment Law
Here is the article by Arielle W. Tolman that I refer to several times throughout Guy and I's discussion.
Kingsley v. Henderson is a case that both Guy and Arielle Tolman referenced in relation to civil commitment.
Karsjens v. Piper and Civil Commitment Law
Guy put together this amazing compendium of all the legally important documents related to the Karsjens case.
Guy also made reference to this great article about a Doctor in California whose research exposing just how unnecessary civil commitment is was buried.
Doe's v. Snyder
The Doe's v. Snyder decision was a 6th Circuit case concluding retroactive application of new Sex Offender registration requirements was unconstitutional.
Korematsu v. United States
Korematsu was the infamous case justifying the internment of Japanese-Americans during WW2.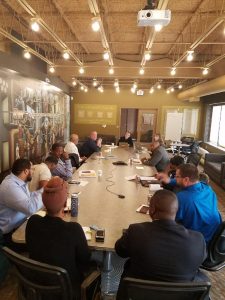 Decarceration Nation is a podcast about radically re-imagining America's criminal justice system. If you enjoy the podcast we hope you will subscribe and leave a rating or review on iTunes. We will try to answer all honest questions or comments that are left on this site. We hope fans will help support Decarceration Nation by supporting us from Patreon