Josh interviews James Kilgore about our growing reliance on systems of electronic monitoring.
Full Episode

Preview
Transcript
A full PDF Transcript of Episode 32 E-Carceration.
My Guest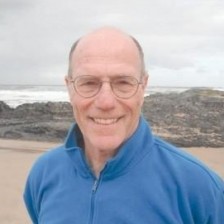 James Kilgore is the project director of Challenging E-Carceration a program jointly hosted by the Center for Media Justice and the Urbana-Champaign Independent Media Center (UCIMC). He has received a Soros Justice Fellowship for 2017-18 to develop this project. This project is part of the Center for Media Justice's #NoDigitalPrisons campaign.
Mr. Kilgore is, like the podcast host, formerly incarcerated.
Notes From Episode 32
The News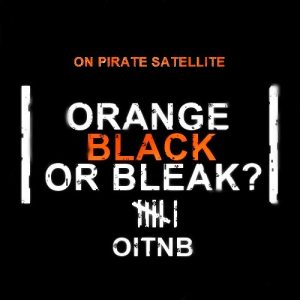 This week Kathy and I discussed Orange Is the New Black Season 6 Episode 6 "State of the Uterus"
Electronic Monitoring and E-Carceration
The majority of my pre-show research on James work came from this paper he released and this piece he wrote for Wired Magazine. James has also written about the need to monitor the monitors.
What I was referring to as the "Bill of Rights" was included in the first paper I linked.
Juvenile E-Carceration
James also discusses his work on Juvenile E-Careceration. There is also this treatment of that subject by Berkeley Law School.
Electronic Monitoring and Race
There is quite a bit of writing on James site about the intersection between racial disparities and e-carceration.
SORN & Lifetime Monitoring
Across the country, an increasing percentage of the people subject to Sex Offense Registration and Notification schemes are subject to lifetime monitoring, here are some stories from St. Louis.
But, this is fairly typical, here is a snippet of the Michigan statute governing lifetime monitoring:
(1) A person convicted under section 520b or 520c for criminal sexual conduct committed by an individual 17 years old or older against an individual less than 13 years of age shall be sentenced to lifetime electronic monitoring as provided under section 85 of the corrections code of 1953, 1953 PA 232, MCL 791.285.
Popular Press Examples of Complications from E-Carceration
Here is a story James mentioned about Wisconsin's problems with their electronic monitoring.  Here are some more details on the problems Wisconsin has had with it's GPS system.
I mentioned this story about a man who recently chose to turn himself in rather than stay on monitoring but I can't find it (I will come back and add it once I remember where I saved it).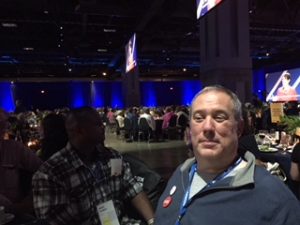 Decarceration Nation is a podcast about radically re-imagining America's criminal justice system. If you enjoy the podcast we hope you will subscribe and leave a rating or review on iTunes. We will try to answer all honest questions or comments that are left on this site. We hope fans will help support Decarceration Nation by supporting us from Patreon