Josh interviews Donna Hylton, the author of the book "A Little Piece of Light"
Full Episode

Preview
Transcript
A full PDF transcript of Episode 24 "Donna Hylton"
My Guest
Donna Hylton is a survivor of years of abuse and decades of incarceration but still found a way, while she remained incarcerated, to earn multiple college degrees, start an HIV/AIDS Hospice Program, a Domestic Abuse support group, and even take part in a PBS Documentary.
Upon return, Donna has worked hard to help other returning citizens while she published her excellent memoir "A Little Piece of Light."
Notes from Episode 24
The News
I wrote a recent piece about Solitary Confinement. My ongoing series of recaps of Orange is the New Black will continue at the end of this month when the series returns for its 6th season.
A Little Piece of Light
Donna's book "A Little Piece of Light" is available for purchase now.
Programs Donna Helped Found
Donna helped create the ACE program at the Bedford Hills Correctional Facility. The ACE program helps incarcerated people in coping with HIV/AIDS.
Donna was also instrumental in the creation of the Domestic Violence Program at Bedford Hills.
Pell Grants
Let's face it, there were plenty of idiotic parts of the 94 Crime Bill but ending Pell Grants for prisoners was certainly one of the dumbest.
The Bedford Creative Writing Group
Donna participated in the Bedford Writing Group created by Tony Award Winning Playwright Eve Ensler. The group was featured in the Documentary, "What I Want My Words To Do To You."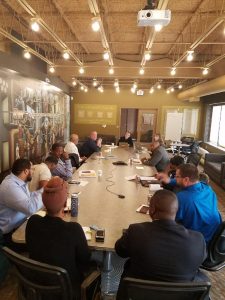 Leave a Civil, Non-Spam, Comment & it will Be Answered!
Decarceration Nation is a podcast about radically re-imagining America's criminal justice system. If you enjoy the podcast we hope you will subscribe and leave a rating or review on iTunes. We will try to answer all honest questions or comments that are left on this site. We hope fans will help support Decarceration Nation by supporting us from Patreon.