Joshua Hoe interviews Desmond Meade, Neal Volz, and Sean Morales-Doyle about Amendment 4 in Florida.
Full Episode
My Guests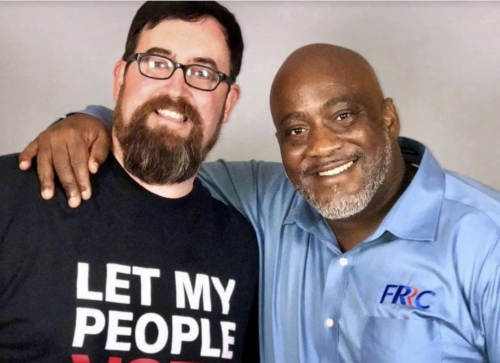 Neal Volz has more than 25 years of experience as a public servant and community advocate. This includes work as the Chief of Staff for a Member of Congress and Staff Director for a full Congressional Committee, as well as the Outreach Director for one of the fastest-growing churches in the country and as the Program Director for a leading Non-Profit Organization that serves formerly homeless veterans.
Desmond Meade is a formerly homeless returning citizen who eventually became President of the Florida Rights Restoration Coalition (FRRC), Chair of Floridians for a Fair Democracy, and a graduate of Florida International University College of Law.
Both of them led the FRRC to a historic victory in 2018 with the successful passage of Amendment 4, a grassroots citizen's initiative which restored voting rights to over 1.4 million Floridians with past felony convictions.
My third guest was Sean Morales-Doyle,
Sean Morales-Doyle serves as senior counsel in the Democracy Program at the Brennan Center for Justice, where he focuses on voting rights and elections and was part of the recent decision on Amendment 4 and Florida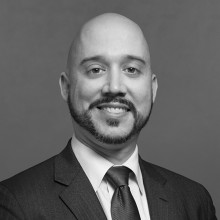 Transcript
A full PDF transcript of Episode 82 of the Decarceration Nation Podcast.
Notes From Episode 82
Yes, I called them the Florida Rights Restoration "Committee" instead of "Coalition" twice during the podcast and yes that was stupid, apologies.
If you want to watch the webinar "The Evidence Based Case Against Sex-Offender Registries, you can watch it from the Safe & Just Michigan YouTube channel.
If you missed my testimony against HB 5679 (reform of the Registry in Michigan), there is a copy on the Safe & Just Michigan YouTube channel as well.
You can find the new video by BL Shirelle released this week at Die Jim Crow Records.
You can find the FRRC at their website or from this fundraising website.
If you want to read the recent Federal District Court decision, read it from the Brennan Center Website.
I am including a picture of me and Alice Marie Johnson from her 'Celebration of Freedom' celebration last year. Yesterday was the one-year anniversary of that event.
Decarceration Nation is a podcast about radically re-imagining America's criminal justice system. If you enjoy the podcast we hope you will subscribe and leave a rating or review on iTunes. We will try to answer all honest questions or comments that are left on this site. We hope fans will help support Decarceration Nation by supporting us from Patreon.