Josh and Joel discuss the Dignity For Incarcerated Women Act and the National Day of Empathy (March 6th).
Full Episode
Notes From Episode 8

Day Of Empathy
The National Day of Empathy was created by the Cut 50 organization (created by Van Jones). The main campaigns for the 2018 Day of Empathy are to push: The Dignity For Incarcerated Women Act of 2018 and Clean Slate Legislation
The Dignity For Incarcerated Women Act
Cut 50 has several pages on their site about the Dignity Act.
I created this easy to use guide to all 65 of the recaps that I wrote of the episodes of Orange Is the New Black.
There is a lot of popular press on the erasure of women from the national discussion about criminal justice reform. There has also been good work done clarifying the need for specific work to be done on women's issues within criminal justice reform efforts.
I made at least one really dumb statement. Many of the reforms for women in Michigan's DOC were created by the HARD work of the inmates (not just because of Heidi Washington). Thanks to folks like Monica Jahner and lots of other women in Michigan, we have a better system. Apologies.
MDOC Hiring Of Formers
In 2017 the Michigan legislature passed and Governor Snyder signed legislation allowing the Michigan Department of Corrections to hire formerly incarcerated people (under limited conditions).
Visitation Matters
Distance can be a huge barrier to in-person visits for families of incarcerated people and great research has been done on the importance of in-person familial visitation. Some of the research on contact was summarized in a 2014 meta-analysis (and usually has different outcomes based on the environment and how the contact is allowed)
Shackling Is Not Okay
As Pricilla Ocen but it in her 2012 Law Review article, the shackling and use of solitary for pregnant women in prisons and jails is "endemic."
Feminine Hygiene Products Are Not Negotiable
The hygiene products dispute is ongoing at the federal level, there are vastly different stories being told depending on which sides of corrections you represent. There is a growing movement at the State level to address access to feminine hygiene products at State facilities as well.
As for gynecology, research has repeatedly demonstrated that services are inadequate in prison settings.
Trauma-Informed Training
I am new to the discussion of Trauma-Informed Training and care in women's prisons but there has been recent reporting on the need for better training and a more informed correctional system approach.
Sign The Petition, Support Dignity
The petition for legislative action is one route or you can write or call your Senator or Congressperson.
Holly Harris of the Justice Action Network has been a great advocate for the Dignity Act, you can watch her at Google's Defining Justice event last week.
Clean Slate
NELP offers a really helpful primer to Clean Slate Legislation.
Suboxone is a huge problem for mail delivery in prisons and jails and is causing huge delays and problems with mail.
Okay, that is all of the notes for this week!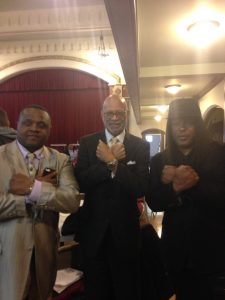 Decarceration Nation is a podcast about radically re-imagining America's criminal justice system. If you enjoy the podcast we hope you will subscribe and leave a rating or review on iTunes. We will try to answer all honest questions or comments that are left on this site. We hope fans will help support Decarceration Nation by supporting us from Patreon.