Joshua Hoe interviews Janos Marton about his candidacy for Manhattan District Attorney in a time of COVID-19
Full Episode
My Guest
Janos Marton was Special Counsel to the Moreland Commission to Investigate Public Corruption, Marton was the leader of the #CLOSErikers campaign, a campaign to shrink the New York City prison population and close its most infamous jail. He was also a National Organizer at the American Civil Liberties Union as part of their Smart Justice campaign.
Janos Marton is a graduate of Dartmouth College, where he served as a two-time student body president. He earned his law degree from Fordham Law, graduating Magna Cum Laude.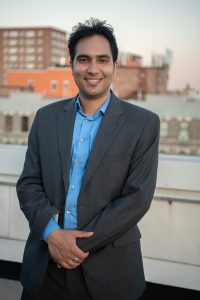 Transcript
A full PDF transcript of episode 77 of the Decarceration Nation Podcast.
Notes from Episode 77 – Janos Marton
Janos Marton is running for DA of Manhattan, NYC.
More notes forthcoming.
Decarceration Nation is a podcast about radically re-imagining America's criminal justice system. If you enjoy the podcast we hope you will subscribe and leave a rating or review on iTunes. We will try to answer all honest questions or comments that are left on this site. We hope fans will help support Decarceration Nation by supporting us from Patreon.