Josh interviews Michael Mendoza, National Director of #cut50, about his organization and about the National Day of Empathy on March 25th.
Full Episode
My Guest
After being sentenced as a juvenile to adult prison, thanks to California Bill 260 after 17 years of incarceration Michael Mendoza was paroled in 2014.
Michael has worked as a case manager at the Center for Juvenile and Criminal Justice, obtained a B.A. in political science and served as the Policy Associate at #cut50 before moving on and working his way to becoming the Policy Director at the Anti-Recidivism Coalition and now, Michael has returned to #cut50 to lead as the National Director.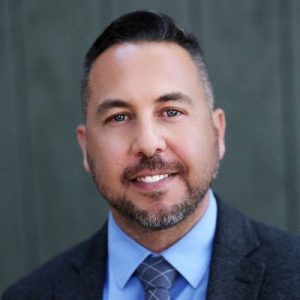 Transcript
A full PDF transcript of Episode 76 of the Decarceration Nation Podcast
Notes From Episode 76
For Federal prisoners, here is the Bureau of Prisons COVID-19 Action plan.
Here is the most recent Michigan Department of Corrections plan.
A good omnibus resource is the Covid-19 response and resources list.
Jessica Jackson and Van Jones of REFORM Alliance wrote a piece on CNN.com
The public health case for criminal justice reform from the Prison Policy Initiative.
Emily Bazelon's recent NY Times argument that our courts and jails are putting lives at risk.
Marshall Project's piece about how to protect people in prisons and jails when Purell is seen as contraband.
The Appeal has a good omnibus resource they published recently.
As I find more resources, I will add them here.
We discussed Juvenile Life Without Parole during Season 1.
A lot of our tough on crime policies were created during the early to mid 1990;s.
Prop 21 in California lowered the age where people could be tried as adults.
Alice Marie Johnson's story was the subject of a Super Bowl ad for President Trump.
Anquan Boldin also had a criminal justice reform related Super Bowl ad.
You can learn a lot about #cut50 on their website.
You can learn more about the Day of Empathy from the dedicated website.
You can learn more about Dignity for Incarcerated Women from the dedicated website.
Amy Povah's organization is called "Can-do, Justice Through Clemency"
Sue Allen's organization is called 'Reinveting Reentry"
Gayle organization is called 'Women in Need.'
Topeka Sam's organization is called 'The Lohm.'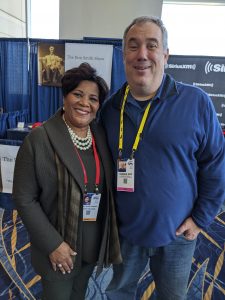 Decarceration Nation is a podcast about radically re-imagining America's criminal justice system. If you enjoy the podcast we hope you will subscribe and leave a rating or review on iTunes. We will try to answer all honest questions or comments that are left on this site. We hope fans will help support Decarceration Nation by supporting us from Patreon.