Joshua B. Hoe interviews David Sklansky about his book "A Pattern of Violence: How the Law Classifies Crimes and What it Means for Justice"
Full Episode
My Guest: David Sklansky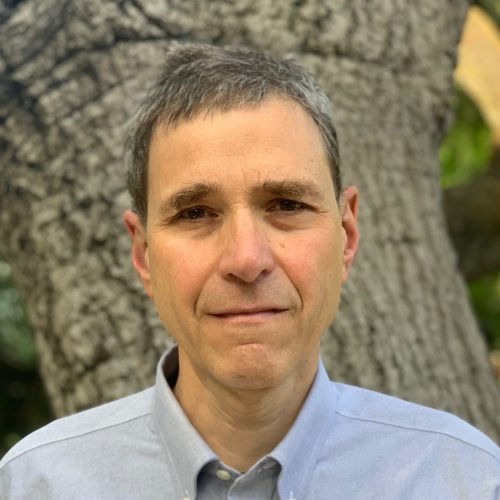 David Alan Sklansky teaches and writes about criminal law, criminal procedure, and evidence.  His newest book is A Pattern of Violence: How the Law Classifies Crimes and What It Means for Justice (Harvard University Press 2021).
He serves as faculty co-director of the Stanford Criminal Justice Center and is a faculty affiliate of Stanford's Center for Comparative Studies in Race and Ethnicity and a member of the American Law Institute.  In 2017 he received the law school's John Bingham Hurlbut Award for Excellence in Teaching.
Before joining the faculty of Stanford Law School in 2014, Sklansky taught at U.C. Berkeley and UCLA.  Earlier in his career he practiced labor law in Washington D.C. and served as an Assistant United States Attorney in Los Angeles.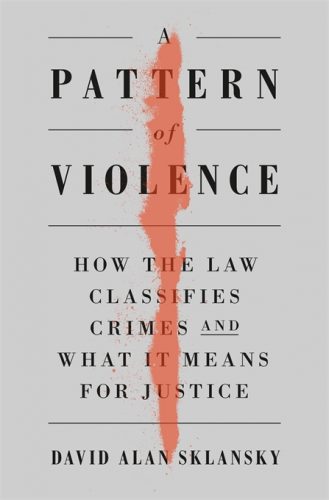 Notes From Episode 106 David Sklansky
Books that David recommended were:
Locking Up Our Own: Crime and Punishment in Black America by James Forman Jr.  
Prisoners of politics: Breaking the Cycle of Mass Incarceration, Rachel Barkow.
No Visible Bruises: What We Don't Know About Domestic Violence Can Kill us, Rachel Louise Snyder.
Blood in the Water: The Attica Prison Uprising of 1971 and its Aftermath, Heather Ann Thompson.
Chokehold: Policing Black Men, Paul Butler.
Privilege and Punishment: How Race and Class Matter in Criminal Court. 
Random Family: Love, Drugs, Trouble, and Coming of Age in the Bronx, Adrian Nicole LeBlanc.
Punished: Policing the Lives of Black and Latino Boys, Victor M. Rios. 
Full Transcript
Joshua B. Hoe
Hello and welcome to Episode 106 of the Decarceration Nation podcast, a podcast about radically reimagining America's criminal justice system.
I'm Josh Hoe, and among other things, I'm formerly incarcerated; a freelance writer; a criminal justice reform advocate; a policy analyst; and the author of the book Writing Your Own Best Story: Addiction and Living Hope.
Today's episode is my interview with David Sklansky, author of the book A Pattern of Violence: How the Law Classifies Crimes and What It Means for Justice. David Allen Sklansky teaches and writes about criminal law, criminal procedure, and evidence. He serves as Faculty Co-Director of the Stanford Criminal Justice Center, and as a faculty affiliate of the Stanford Center for Comparative Studies in Race and Ethnicity; he is also a member of the American Law Institute. In 2017, he received the Law School's John Brigham Hubert Award for Excellence in Teaching. Before joining the faculty of Stanford Law in 2014, Sklansky taught at UC Berkeley and UCLA. Earlier in his career, he practiced labor law in Washington, DC, and served as an Assistant United States Attorney in Los Angeles.
Welcome to the Decarceration Nation podcast, David.
David Sklansky
Thanks for having me on, Josh.
Josh Hoe
My pleasure. I always ask the same first question. It's kind of the comic book origin question. How did you get from wherever you started in life to where you're writing a book about violence in the law?
David Sklansky
Well, as a kid, I liked to talk and argue. So it's a rich surprise that I became a lawyer. And after a short stint as a labor lawyer, I got my career started in earnest by working as a prosecutor for seven years. And then when I became a law professor, I taught and wrote about criminal law and criminal procedure. And over the last several years, I was increasingly struck by how violence seemed at the heart of two of the biggest stories in criminal justice over the arc of my career, mass incarceration, and the spectacular collapse of police reform. So I was interested in trying to figure out why that was, and how the law thought about violence, and whether the ways that the law thought about violence were responsible for some of the current malfunctions of the criminal justice system.
Josh Hoe
I've talked to a lot of what are now called progressive prosecutors, and I've talked to people from the reform space, but I haven't talked to people who've spent a lot of time in the traditional prosecutor space. Given the events of even the last couple of weeks with Larry Krasner getting re-elected, etc. When you come to these topics, how does the whole reform movement and the movement for criminal justice reform hit you as a former prosecutor?
David Sklansky
Well, I think the progressive prosecutor movement is one of a number of positive developments over the last several years that suggests that we have a window of opportunity to reform the criminal justice system in ways that a decade or so ago didn't seem feasible. Ten years ago, people thought that the criminal justice system moved in one way and one way only, which is harsher and harsher. So the fact that prosecutors like Larry Krasner, Marilyn Mosby in Baltimore, Kim Foxx, in Chicago, are not only getting elected, but are getting re-elected, and are getting re-elected even in cities that are facing significant crime problems, suggest to me that there's a very broad recognition across the political spectrum that our criminal justice system got out of whack, became way too harsh, and needs to be readjusted.
Josh Hoe
Do you feel like there are ways that people in the more progressive space – for lack of a better term, and people in the more traditional space – are there ways that we could talk to each other differently than the ways that we have been talking to each other?
David Sklansky
Oh, yeah, I think that there's lots of room to find common ground on issues of criminal justice. Policing and punishment have traditionally been divisive issues in the United States. But they don't have to be, and they haven't always been. The police reform movement of the 1980s and the1990s, community policing, did a lot of good. And it was a movement that united traditional law enforcement, where people were pushing to make the system fairer and less racist. That movement had some real blind spots, including violence, which I think helped lead to its ultimate collapse. But I think that today, there are lots of people towards the right end of the spectrum, who are interested in making the criminal justice system less biased, less cruel. And there are lots of opportunities for those people to join forces with people further to the left. And I think that's one of the reasons why prosecutors like Larry Krasner and Kim Foxx and Marilyn Mosby have been re-elected so comfortably
Josh Hoe
You start the book by saying that roughly half of the people currently serving prison sentences in the United States have been convicted of offenses classified as violent and that if we let everyone else out, our national incarceration rate would be similar to the rates in Russia, Cuba, and Rwanda. Can we address mass incarceration without reconsidering how we punish violence?
David Sklansky
No, we can't. For one thing, about half of the people in our prisons are currently serving terms for offenses classified as violent. And if we reduced our incarceration rate by half, we would still have a disastrously high proportion of our population locked up. So to get anywhere near the levels of incarceration that a sane democratic society should find acceptable, we have to incarcerate many fewer people for much shorter periods of time for violent offenses.
Josh Hoe
I probably also should ask why you think we seem so genuinely unconcerned – you said this is kind of a question of civilization a second ago – that we would have to let 50% of Americans currently incarcerated out to have an incarceration rate in the same neighborhood, as say, Russia.
David Sklansky
Now we've gotten used to these high rates of incarceration. We've gotten used to prison sentences that are shockingly excessive by the standards of any of the countries that we'd want to compare ourselves to. And of course, prisons are out of sight. We – most people who don't have family members who are incarcerated or who aren't incarcerated themselves, never go to prisons, they don't see prisons. They're located away from major metropolitan centers. And there's also the fact that prison populations are skewed along the lines of race and class. So it's a problem that lots of people in the United States don't think about as much as they should.
Josh Hoe
As a backdrop to this, as I think you mentioned a little bit earlier, we've had a problem since the onset of COVID, with an increase in homicides, and an increase in domestic violence. Was this on your mind? I know the book was probably written to some extent, before all that started to happen, or at least at the beginning of that happening with any of that. Has any of that been on your mind since the publication of the book?
David Sklansky
Yeah, sure. And, I finished work on the book during the pandemic. So yeah, the pandemic was on my mind a lot. And the ways in which prisons are out of sight, out of mind for a lot of Americans, because it was clear from the early days of the pandemic, that prisons and jails were going to be super-spreader locations for this virus and that if we wanted to get a handle on the virus, we needed to drastically reduce the density of prisons and jails and we needed to attend to the health and safety of people who were working in carceral facilities and locked up in carceral facilities. And we didn't do that. And in fact, when proposals were made to release people early from jails and prisons in order to reduce the possibility that there be massive super-spreading in those locations, lots of public officials, including governors in Democratic states, said that they were going to draw the line at people who were incarcerated for violent offenses, and refuse to let anybody out early who's locked up for a violent offense. And given how large a percentage of our prisoners are, in fact, serving sentences for crimes classified as violent, that was a recipe for ensuring that prison and jail populations would remain excessively high and that COVID would spread like wildfire inside of prisons and jails, which in fact happened.
Josh Hoe
So you end the book by saying that violence has always been a particular challenge for the law. But just a few pages earlier, you said that the line between violent and non-violent offenses has become the most important dividing line in criminal law, which I think is clearly true. How is the most consequential dividing line in terms of how the law is applied, also, in some ways, the most unsettled?
David Sklansky
Well, we've used violence as a kind of master category, we've used it as a way of addressing the fundamental challenge of criminal law. The fundamental challenge of criminal law is that we have conflicting impulses when confronted with people who've done things that we think are really bad. On the one hand, we have the instinct to try and understand and sympathize. And on the other hand, we have the instinct to stand in judgment. And it's always tempting to think that we can solve this dilemma, despite dividing up the world of people who've been convicted of crimes into two camps, the people who deserve sympathy, and the people who don't. And we've used, we've tried to use violence as a way of drawing that line, thinking that we can distinguish between violent criminals and non-violent criminals. And once you do that, once you say, Okay, well, that's going to be the line, then an enormous amount of pressure is put on the definition of violence. This happens outside of the law too. And in our everyday conversations, we tend to talk about violence as a category apart. And we tend to use violence as a way of distinguishing the very worst kinds of offending. So that's why there's pressure to describe things as violent as a way of demonstrating that we think that they're serious. That's why people talk about verbal violence or structural violence or the violence of lies. And it's why when people are talking about things that they think don't deserve to be condemned they'll describe it, using other words, words like "use of force", or "self-defense". So this happens as I say, in our everyday language. And it also happens inside the law, that once we passed statutes that said that there would be especially severe sentences for violent crimes, there was lots of pressure to start classifying things as violent, in order to make sure that people who are convicted of those offenses received the heavier sentences. So there was lots of rejiggering and gerrymandering of the universe of criminal offending in an effort to move some things that we wanted to condemn into the category of violence and move things out of that category when we didn't think that they deserved the harshest sanctions. So we wound up using the category of violence as this kind of plastic silly putty set of things that we would just move things into or out of, depending on how seriously we wanted to treat it.
Josh Hoe
Yeah, it's really interesting. It seems almost like a concept that both is immediately obvious to people but also in practice is just bereft with contradictions and problems. Back in the 80s, I read a lot about the Critical Legal Studies Movement. And one of their big criticisms of the law was this notion of indeterminacy. In a sense, it seems a bit like your book is about this kind of indeterminacy, a named legal concept that seems in some ways totally amorphous. Have you been able to come to any unified definition of violence that coherently relates to justice and law?
David Sklansky
Well, I don't think it's possible to come up with a definition of violence that will allow the category of violence to do the work that we've asked it to do, which is to serve as a master category. There's no way you can define violence so that it will map comfortably onto all of our intuitions about what kinds of offenses are most serious, and which ones aren't. If you don't ask violence to do that work, then it's not that hard to come up with the definition. You could say, you know, violence is when you use force against another person's body. And as long as we're willing to live with the fact that there's some really bad things that people do that aren't violence, and there are things that are violence, that aren't that bad, or even excusable or praiseworthy, then we can live with the definition of violence that is commonsensical, and makes sense.
Josh Hoe
I guess the question then becomes . . . you juxtapose two quotes. First, you say law is the opposite of violence, and second, law itself is a kind of violence, which maybe causes some of the tension here; this kind of inherent tension seems to ensure that we always apply legal violence against illegal violence. What conclusions have you come to about this? And what are some of the ways in the book where the law ignores or tries to justify its own part in this process of violence?
David Sklansky
Yeah. That's a great question. So part of what I tried to do in the book is show that it's not true that we consistently reserve the worst penalties for things that in everyday conversation we would call violent. Lots of people, I found, have an instinct, that really is true, that we should just categorically treat violent offenses as worse than other offenses. So that doesn't work; it's not just that the law has kind of failed to do this consistently. We wouldn't want it to do that consistently. So for example, just to take one obvious example, simple assaults, assaults that don't cause significant harm, like shoving somebody in a bar fight. Nobody really thinks that simple assault should be treated as worse than – I don't know – a massive fraud that bankrupts 1000s of families. And the law, in fact, doesn't do that. So that's part of what I'm trying to do in the book is just to make it clear that we don't really have this intuition, even in everyday life, that violent offenses are necessarily the worst. The other thing I'm trying to do is, just, as you suggest, point out how there are lots of things that the law does that in everyday conversation, everyday language, we would call violent, but we don't treat them the way we would treat violent offenses. So policing is a good example; we don't even use the word violence for what a lot of what police do, we call it 'use of force' or response to resistance. The penal system employs violence, obviously, most dramatically in the death penalty, but even in the everyday world of incarceration. We don't, as an official matter, we don't allow carceral punishment in prisons, aside from the death penalty. But informally, lots of prisons are horrifically violent places. And that's true in part because we allow them to be horrifically violent and we allow them to be horrifically violent partly because they're out of sight, out of mind. And partly because lots of times, lots of people have the intuition that it's not that bad that prisons are violent, because they're supposed to be punishment. And if prisons are violent places, maybe they'll serve as more of a deterrent for the people who are sent there. That's the thinking.
Josh Hoe
You suggest, at one point, a hypothetical debate that you made up between someone named Marian Frank and someone named James Gilligan on this topic because sometimes I think you're even making the argument that we are for violence in certain situations. Could you talk kind of about that a little bit?
David Sklansky
Oh, yeah. I mean, it's true that there's – despite the fact that people tend to say, Oh, I'm against violence – they, when push comes to shove, so to speak, most people support and will even celebrate certain forms of violence. So Miriam Frank is a really thoughtful scholar of criminal justice, who has written a lot about how the law deals with violence in the context of gender. And she's argued that the law and society need to become more comfortable with women using violence to defend themselves, and not only to defend themselves but to retaliate for violence that's inflicted on them. James Gilligan is a psychologist who's written for years about violence and how the law deals with that. And the thrust of a lot of his work has been that it's a tragic mistake to try to respond to violence with violence. And that when the law harms people, in order to get them not to harm other people, that's self-defeating, and it won't work. My own view is that there are two big mistakes we can make with respect to violence. It's a mistake to think that violence is always categorically unacceptable and bad. And it's a mistake to ignore the fact that as a general matter, the less violence we have, the better off we are.
Josh Hoe
I myself have argued multiple times that as a society, we aren't necessarily opposed to violence; we seem to be opposed to violence when we don't think we have permission. And one of the examples that I usually give is the Batman culture vigilantism. And you raised that a little bit in the book, too. Would you like to talk about that?
David Sklansky
Oh, yeah. Well, look, there's all kinds of contexts in which we celebrate violence. We celebrate violence in vigilante movies, often we celebrate or at least act as though there's nothing wrong with violence in prisons. It's quite common to celebrate police violence, and think that there's something good about that because that's a way of standing up to violence. President Trump did this repeatedly . . .
Josh Hoe
Where he talked about bouncing the guy's head on the van and stuff like that.
David Sklansky
Yeah. And that was during when he was running for election. In 2016, Donald Trump said that he thought that the police should stop being so careful when they're putting people into police cruisers. They don't need to make sure not to bang their heads. And then when there were protests across the United States last summer against police violence, President Trump said repeatedly that he thought that the law enforcement agents needed to be more forceful and tougher in responding to protesters. Trump is a kind of extreme caricature of this problem of celebrating violence, when we're celebrating violence that you approve of, and criticizing the people you don't approve of as being violent, but it's a kind of double-think that we all tend to employ, even if we don't do it in as extreme a fashion as Trump did. But it's quite common. I mean, there's lots of popular culture that celebrates violence. And lots of discussions of current events reflect people's views that when violence is being inflicted on somebody who deserves it, or being inflicted by somebody who has a right to inflict it, it's not a bad thing. It's a good thing. And then the next step is to say that it's not even violence if it's carried out by people on our side against people on the other side.
Josh Hoe
Sort of a sanitization. You make a really provocative claim at one point; you say that the growing importance of violence in criminal law may have owed something not just to increasing concerns about violence, but also to rising interest in non-violence as a political method and moral principle. Now, I'm not entirely sure that's what Gandhi was hoping for. But it makes some sense to me. What led you to this conclusion?
David Sklansky
Definitely wasn't what Gandhi was hoping for. I think you're right about that. So I made this suggestion as part of an effort to explain something really startling that I discovered in the course of working on the book, which is this:  until about 1960, the law did not distinguish between violent and nonviolent offenses. Nowadays we think of the distinction between non-violent crime and violent crime as completely obvious. It turns out that until around 1960, that distinction was rarely drawn. And it's not that people didn't think that murder or rape were particularly bad kinds of criminal offending. It's that people didn't think that the way to distinguish the worst kinds of crimes from crimes that weren't as bad, was by drawing the line between offenses that were violent, and offenses that were not violent. Sometimes people said that we need to distinguish between felonies and misdemeanors, but felonies have never been restricted to violent offenses. And lots of violent offenses have always been treated as misdemeanors. Sometimes people would draw a line between what are called infamous crimes and other crimes. Sometimes people draw a line between crimes of moral turpitude and other crimes. But until the latter part of the 20th century, it was almost unheard of to suggest that the master category in criminal law should be the category of violent crimes as opposed to non-violent crimes. And I'm not sure why violence emerged as the master category, around 1960. But I think that it had to do with a number of different things. One of them is the fact that there had been horrific violence throughout the 20th century, on the world stage, and there was a kind of revulsion against violence that was reflected in part in the non-violent resistance and nonviolent protest movement that Mahatma Gandhi led in India, and then Martin Luther King and other leaders of the Civil Rights Movement led in the United States. I don't think that that was the only explanation for why violence became more and more a master category, but it was part of it. I think another part of it was that in the late 20th century, there were spikes of violent offending in the inner cities of the United States. And the inner cities of the United States had also become disproportionately minority and disproportionately black. So by the late 20th century, when violent crime was rising in urban areas, as it had during other periods in the United States, it coincided with a blackening of the inner cities, the inner cities were becoming more and more segregated, and disproportionately the home of African-Americans. And it's impossible to parse out thinking about violence in the United States without taking account of race because race is the lens through which all kinds of problems, including violence, are perceived. And when there was a rise in offending in the inner cities in the '60s, it was heavily concentrated in African-American communities. Most of the victims, a disproportionate share of the victims, were African-American and a disproportionate share of the perpetrators were African-Americans, and it became easier and easier to characterize what was happening there as a black problem. And I think that had something to do with the way in which violence was perceived.
Josh Hoe
Is that also why you say that you think that race is one of the reasons why we look at violence more, as a characterological instead of as a situational concern?
David Sklansky
Absolutely. So we've been talking about one way in which the law is inconsistent about violence, which is when violence is treated as categorically worse than non-violence and when it isn't. So with regard to lots of forms of criminal offending, the law treats presence of violence as something that puts you in a separate, much more serious category; but with regard, say, to police misconduct, traditionally, the law hasn't done that. And we talked about inconsistencies in how violence is defined, how sometimes things that in everyday discourse we would call violent, the law doesn't treat as violent, and vice versa. But there's another inconsistency in the way the law treats violence, which has to do with how the law understands the origins of violence, whether violence is thought of as something that is the product of circumstances that people find themselves in or instead is the reflection of deep-seated dispositions and character traits. And it's much more common for white Americans in particular, to treat violence as a reflection of deep-seated character traits, when the violence is associated with minority perpetrators, in particular, African-American perpetrators. There's a long tradition of viewing violence by white Americans as the product of the circumstances in which those people found themselves and viewing violence carried out by African- Americans as a reflection of their violent category, or their violent characters.
Josh Hoe
You know, it's interesting, because I think that there's this feeling in the way we're raised and the way that we're inculcated in schools and stuff, that the law  has a form of legitimacy. And when something is illegal, it has to be wrong. And I think especially when it comes to the question of race, you get into what I think, there's an English poet who once called unjust laws "lawless laws". I think about this when I think about when, a couple years ago, white supremacists killed Heather Heyer by running into her with a car during the Charlottesville protests. And this year, several state legislators rushed to make it legal to protect people who hit protesters with cars. It seems we have this one kind of bundle where law is about justice, and where prohibitions against violence are about justice. And in the same country in a very real sense for a lot of real people, there's also this feeling that there is inherent injustice in the law and that the law is frequently lawless. Is the book about that to some extent? Sorry for the long question . . .
David Sklansky
No, it's a great question. And I think you're really right to focus on these laws giving legal protection to people who hit protesters with cars because many of the people who are backing this legislation are people who would say they're opposed to violence. And there are people who would say, we need to draw a sharp line with regard to violent crime and give no quarter to violent crime. But if you hit somebody with your car, it's hard to define the word violence in a way that doesn't include that. And I think that in order to think that people who hit other people with their cars need some legal protection, you need to have a picture in your head of who these people are; you need to think that the motorists are people that you sympathize with. And the protesters are people you don't [sympathize with]. And you know, President Trump would frequently say, these protesters are violent, violent people. And if you think that way, if you think that protesters are violent, and the people in the cars aren't violent, and when you think about the car hitting and potentially killing protesters, you don't think of that as a violent act. Because you think of that as something that's being done by somebody who you don't think is violent, against somebody who you think is violent. It's just a really good example of the way in which the category of violence is manipulable, and winds up getting used to defend judgments that are very hard to defend in terms of any common sense, everyday definition of the word violent.
Josh Hoe
I think back to the Critical Legal Studies Movement; that would be a prime example of how indeterminacy operates from their critique of law. To many people's minds, the courts have – we talked about police violence a little bit – the courts have gone out of their way to excuse police violence, from Eric Garner to Tamir Rice to Breonna Taylor to George Floyd; almost until very recently, it seemed impossible to hold the police accountable for anytime they step over the line. Why is there so little consistency when it comes to what most see, or many see, as illegitimate use of, for instance, deadly force by the police?
David Sklansky
Well, I think there are a bunch of things going on here. One is something we've already talked about, which is the tendency to excuse violence, and not even describe it as violence when we think that it is justified when we think that it's being meted out against people who deserve it. So if you think that the police are our defense against violent criminals, and then when the police use violence, against suspects, you tend not to think of that as violent. You think well, that's a response to violence. It's at a minimum justified. And maybe we shouldn't even call it violence at all. And in fact, police violence often isn't called violence, it's called "use of force" or "response to resistance". So that's part of what's going on there. Another part of what's going on there is that for a long time, the dimensions of police violence in the United States weren't recognized. They were recognized by many people who live in predominantly minority communities. But in white communities, they weren't recognized because white Americans, particularly upper middle class and upper-class white Americans, no matter how uncomfortable their dealings with the police may be, generally don't experience violent behavior from the police. Whereas young people of color, particularly in poorer areas of the country, routinely experience that kind of behavior. So I think that among many parts of American society, the dimensions of police violence for a long time weren't fully recognized. The government didn't keep track of instances of police violence, the federal government still doesn't track instances of police violence, and until the arrival of the Black Lives Matter movement, and the organized use by that movement of that cell phone video, that many Americans ignored or were unaware of how common police violence is. Because although I think the community policing movement did lots of good things, it tended not to focus on questions of police violence, and the whole issue of police violence dropped off the radar screen of lots of police reformers in the 1980s and 1990s.
Josh Hoe
At the very end of the book, you exhort everyone to use our heads and our hearts to the best of our abilities. And to think as clearly as we can about violence. Do you think there's still meaning and justice in the use of violence in law, after all this work and looking at all these different ways we define and punish and don't punish violence? Have you found a usable cartography from which justice is a predictable and consistent outcome?
David Sklansky
No, I haven't. I think that criminal justice is an enormously difficult enterprise. It's not an enterprise that we can give up on, but it requires standing in judgment at the same time that we stay in touch with sympathy, empathy, and the need for mercy. There's no way to do it, there's no way to carry out that social function in a humane and decent way by applying a sharp prefabricated set of categories. It requires humanity, decency, and constant attention to the ways in which the system can malfunction and become an engine of injustice and needless cruelty.
Josh Hoe
In a perfect world – and I ask this question a lot, it's an open-ended question on purpose – what would a just criminal justice system look like?
David Sklansky
That's the thing; in a perfect world, we wouldn't have a criminal justice system because we wouldn't need a criminal justice system. The whole point – the criminal justice system responds to imperfections to tragic imperfections in the world; the criminal justice system is a response to the fact that we live in a fallen world. And because we live in a fallen world, and because the criminal justice system is a part of that fallen world, the criminal justice system itself is in constant danger of being an engine of injustice and cruelty. And I don't think that there's any way to solve this problem once and for all. It requires constant attention and vigilance to make the system as humane as possible. And to ensure that the system does as much good and as little harm as we can possibly make it do.
Josh Hoe
This year I'm asking people if there are any criminal justice-related books that they might recommend to others. Do you have any favorites?
David Sklansky
Oh, yeah, I think there have been a lot of great books written recently. If I could give all Americans a reading list, I would say I want everybody to read Locking Up Our Own by James Forman and Prisoners of Politics by Rachel Barco. On domestic violence, I think everybody should read Rachel Louise Snyder's book No Visible Bruises. On prison violence, everybody should read Heather Ann Thompson's book Blood in The Water, and on police violence, I'd like everybody to read Chokehold by Paul Butler. My colleague here at Stanford, Matt Clair, has a new book, Privilege, and Punishment about how race and class operate in criminal court that I think everybody should read. And then, if I can just add a few books that are less recent, but I really think everybody should read:  Adrian LeBlanc's book Random Family, – which came out about 15 years ago – is a fabulous book about how crime and criminal justice work in people's lives. Victor Rios' book Punished, about how Black and Latino boys get enmeshed in the criminal justice system is really, really important to read, I think. I don't know; I could go on for a long time.
Josh Hoe
That's great; the more the merrier. Do you want to talk about where you would recommend people go and get your book; do you have a preferred place?
David Sklansky
They can order it from Harvard University Press. I think it's always good to order it from your local bookstore, to support your local bookstore. It's available on all the normal channels, you could even get it from Amazon.
Josh Hoe
I always ask the same last question: what did I mess up? What question should I have asked, but did not?
David Sklansky
I don't think you messed up. I appreciate that. I appreciate being asked and being invited onto your podcast. And I think this has been a great discussion. Thank you for your questions.
Josh Hoe
Oh, I appreciate that. It's really nice of you to do this; it was a real pleasure to have you on the podcast.
David Sklansky
Thank you, Josh.
Josh Hoe
And now my take.
I've said it before, and I'm sure I will have to say it again many more times. We cannot truly address mass incarceration without addressing relief for crimes of violence. We know that people age out of crime. We know from research done by JJ Prescott and Sonja Starr that people over 50, who have done more than five years in prison, have a real recidivism rate of under 1%. And yet, we continue to find more and more reasons to incarcerate people for longer and longer periods of time; code more and more things as violent crimes, and refuse retroactive reforms. And even in some states like Tennessee, we are finding new ways to become truth-in-sentencing states. At the same time, we have the press seemingly working hand-in-hand with the police and prosecutors to ramp up people's fear of crime and fear of criminal justice reform and criminal justice reformers. We are either about to enter a golden age of decarceration, or the forces of regression will win and we'll see mass incarceration continue and continue to expand. It really is all up to us. And just like 80% of the folks in the most impacted areas showed up to re-elect Larry Krasner as Philadelphia's District Attorney, no matter if we are red or blue, we have to let our candidates at the local, state, and national level know that we are not going to continue to support a status quo committed to mass incarceration.
As always, you can find the show notes and/or leave us a comment at DecarcerationNation.com.
If you want to support the podcast directly, you can do so at patreon.com/decarcerationnation; all proceeds will go to sponsoring our volunteers and supporting the podcast directly. For those of you who prefer to make a one-time donation, you can now go to our website and make your donation there. Thanks to all of you who have joined us from Patreon or made a donation.
You can also support us in non-monetary ways by leaving a five-star review on iTunes or by liking us on Stitcher or Spotify. Please be sure to add us on Instagram, Facebook, and Twitter and share our posts across your network.
Special thanks to Andrew Stein who does the podcast editing and post-production for me; to Ann Espo, who's helping out with transcript editing and graphics for our website and Twitter; and to Alex Mayo, who helps with our website.
Thanks also to my employer, Safe & Just Michigan, for helping to support the DecarcerationNation podcast.
Thanks so much for listening; see you next time!
Joshua B. Hoe
Decarceration Nation is a podcast about radically re-imagining America's criminal justice system. If you enjoy the podcast we hope you will subscribe and leave a rating or review on iTunes. We will try to answer all honest questions or comments that are left on this site. We hope fans will help support Decarceration Nation by supporting us from Patreon.