Josh interviews Lisa Fithian about her activism and book "Shut It Down."
Full Episode
Preview
My Guest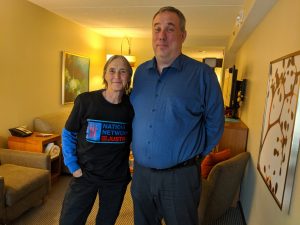 Mother Jones called Lisa the nation's best-known protest consultant. Lisa has been part of shutting down the CIA, occupying Wall Street, disrupting the World Trade Organization, and walked in solidarity with tribal leaders at Standing Rock, she is also the author of the book "Shut It Down"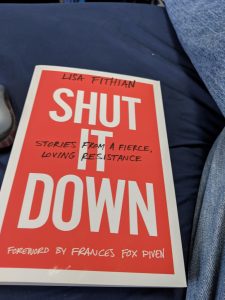 Transcript
A full PDF transcript of Episode 73 of the Decarceration Nation Podcast.
Notes  From Episode 73
Here are a few links to stories about what is happening in Mississippi. First, now 14 people have died in Mississippi prisons over the last month. Governor Tate Reeves responded by acting to close one part of Parchman prison.  Finally, more clearly needs to be done, Jessica Jackson and John Arnold suggested additional actions and the Mississippi Prison Reform Coalition have made other suggestions. Jay-Z and Yo Gotti have also rallied in support of fixing the problems in Parchman.
I was honored to be recognized by the Vera Institute for Justice They named my podcast interview with James Forman Jr. one of the best criminal justice podcast episodes of the year and they named me as a social media influencer and thought leader. Much thanks go to Kate, and Robert for all the help they provide and especially to Andy who keeps me sounding better than I have any right to deserve.
The National Network for Justice Great Lakes Convening was the site for my interview with Lisa Fithian.
Decarceration Nation is a podcast about radically re-imagining America's criminal justice system. If you enjoy the podcast we hope you will subscribe and leave a rating or review on iTunes. We will try to answer all honest questions or comments that are left on this site. We hope fans will help support Decarceration Nation by supporting us from Patreon.