Josh interviews Michigan's Lieutenant Governor Garlin Gilchrist II, Chief Justice Bridget Mary McCormack, and State Senator Sylvia Santana about the Jails Task Force.
Full Episode
Preview
My Guests: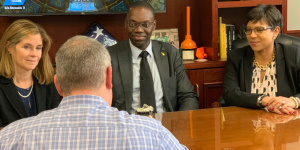 Lieutenant Governor Garlin Gilchrist II served as Social Media Manager for the 2008 Obama campaign in Washington. He later served as the first Director of New Media at the Center for Community Change in Washington, D.C., and spent three years as National Campaign Director at MoveOn.org  He later served as the first ever Director of Innovation & Emerging Technology for the city of Detroit and  he now he is the Lieutenant Governor of the State of Michigan.
Chief Justice Bridget Mary McCormack joined the Michigan Supreme Court in January 2013, and became Chief Justice in January 2019. Before her election to the Court in November 2012, she was a law professor and dean at the University of Michigan Law School. She is a graduate of the New York University Law School.  She spent the first five years of her legal career in New York, first with the Legal Aid Society and then at the Office of the Appellate Defender.  In 1996, she became a faculty fellow at the Yale Law School. In 2008, then-Associate Dean McCormack cofounded the Michigan Innocence Clinic, in which students represent wrongfully convicted Michiganders.  The clinic has exonerated over 15 people so far, and has shined a light on the important justice issues underlying wrongful conviction.  In 2018, the Michigan Association for Justice honored Chief Justice McCormack with its Judicial Excellence Award.
Sen. Sylvia Santana served one term in the Michigan House of Representatives prior to being elected to the Michigan Senate. Santana has extensive professional experience working in the financial industry. She majored in finance at Eastern Michigan University and graduated with a bachelor's degree in business.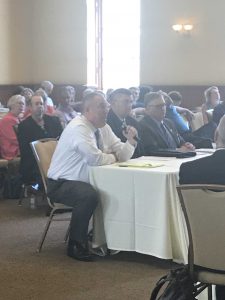 Transcript
A full PDF transcript of Episode 71 of the Decarceration Nation Podcast.
Notes From Episode 71
I mistakenly claimed that Sylvia Santana claimed that the Pew Charitable Trust committed a million dollars to the research on the task force, it was actually Garlin Gilchrist who made the claim. Regardless, the claim was not entirely correct. Apologies for the error.
There is a full website cataloguing everything that has happened during every meeting of the Michigan Joint Task Force on Jail and Pretrial Incarceration. You can read all of the presentations to date or even submit your own written testimony using the link you will find on the site.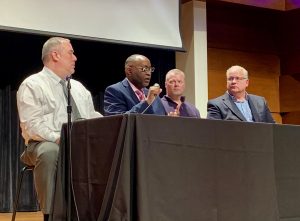 Decarceration Nation is a podcast about radically re-imagining America's criminal justice system. If you enjoy the podcast we hope you will subscribe and leave a rating or review on iTunes. We will try to answer all honest questions or comments that are left on this site. We hope fans will help support Decarceration Nation by supporting us from Patreon.