Josh interviews James Forman Jr. the author of the Pulitzer Prize wining book "Locking Up Our Own: Crime and Punishment in Black America"
Full Episode
Preview
My Guest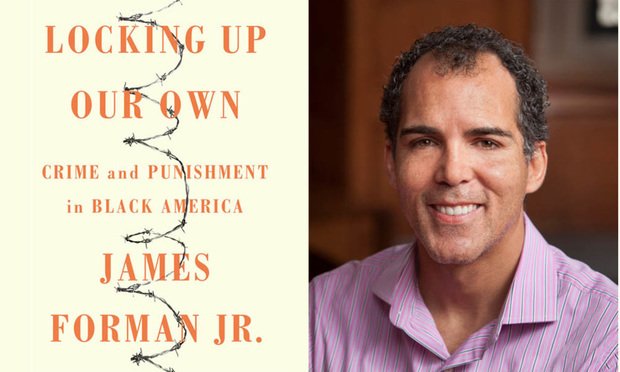 James Forman Jr. is a Professor of Law at Yale Law School.  After attending Brown University and Yale Law School, he worked as a law clerk for Judge William Norris of the Ninth Circuit Court of Appeals and Justice Sandra Day O'Connor of the U.S. Supreme Court. After clerking, he joined the Public Defender Service in Washington, D.C., where for six years he represented both juveniles and adults charged with crimes.
In 1997, along with David Domenici, he started the Maya Angelou Public Charter School, an alternative school for school dropouts and youth who had previously been arrested. A decade later, in 2007, Maya Angelou School expanded and agreed to run the school inside D.C.'s juvenile prison.
Forman taught at Georgetown Law from 2003 to 2011, when he joined the Yale faculty. At Yale, he teaches Constitutional Law, a seminar called Race, Class and Punishment, and a seminar called Inside Out: Issues in Criminal Justice, in which Yale law students study alongside men incarcerated in a Connecticut prison.
Professor Forman's first book, Locking Up Our Own: Crime and Punishment in Black America, was on many top 10 lists, including the New York Times' 10 Best Books of 2017, and was awarded the 2018 Pulitzer Prize for General Nonfiction.
Transcript
A full PDF transcript of Episode 42 of the Decarceration Nation Podcast
Notes From Episode 42: James Forman Jr.
Here is the new compassionate release guidance from the Bureau of Prisons.
Steve Bailey's new article is about the homicide and suicide problem in South Carolina's prisons.
The new Vera Institute and Georgetown University paper explains the many benefits of restoring Pell Grants to people in prisons.
If you want to know more about the Maya Angelou school that Professor Forman mentions you can read more here is the official information and here is some popular press about the project.
Here is the official bio for Vincent "Vinnie" Schiraldi.
The Rand study Mr. Forman discusses has been very influential, you can find more information about the Pell Grants in prison movement above.
Here is an article about Professor Forman's Inside-Out class at Yale.
Mr. Forman refers to Hudson Link, the Prison University Project, and the Bard Prison Initiative as possible model programs.
Here is the original expose of the Epstein case and a good follow-up article.
There was a conventional narrative on the Persky case and an alternative narrative (this article was written by my friend Megan Ybos).
Decarceration Nation is a podcast about radically re-imagining America's criminal justice system. If you enjoy the podcast we hope you will subscribe and leave a rating or review on iTunes. We will try to answer all honest questions or comments that are left on this site. We hope fans will help support Decarceration Nation by supporting us from Patreon.