Josh talks with guests Steve Bailey and Victoria McKenzie about the Lee Correctional Facility Riot.
Full Episode
Notes From Episode 16
Preview
Just The Facts
The Lee riot was the deadliest prison riot in 25 years, resulting in 7 dead and many more injured.
My Guests
Steve Bailey is the author of many articles about the prison system in South Carolina including this article which preceded the riot.
Victoria, on assignment for CBS News, wrote one of the better articles I have seen about the Lee Correctional Riot.
Press Coverage Of The Riot
The articles that angered me included this article from Newsweek and this article from Greenville Online.
In addition, I was also angered by this article quoting South Carolina's governor Henry McMaster.
There were good details that could be from the rare good journalism, but unfortunately, most reporters just repeated the official story.
For even more context, I wrote this article on Medium and Heather Ann Thompson wrote this great article in the New York Times.
Most important, if we want to avoid these incidents in the future we will need to stop passing criminal justice reform legislation designed only to save money.
Unless we keep humanity at the core of reform, events like what happened at Lee will continue to occur.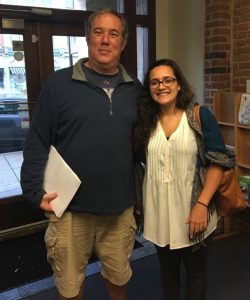 Decarceration Nation is a podcast about radically re-imagining America's criminal justice system. If you enjoy the podcast we hope you will subscribe and leave a rating or review on iTunes. We will try to answer all honest questions or comments that are left on this site. We hope fans will help support Decarceration Nation by supporting us from Patreon.