Joshua B. Hoe interviews Reuben Jonathan Miller about his new book "Halfway Home: Race, Punishment, and the Afterlife of Mass Incarceration."
Full Episode
My Guest: Reuben Jonathan Miller, Author of "Halfway Home: Race, Punishment, and the Afterlife of Mass Incarceration.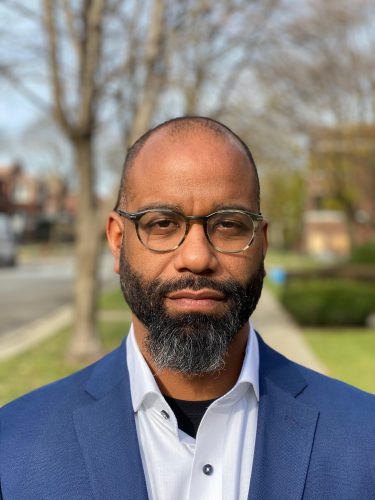 Reuben Jonathan Miller is an Assistant Professor at the University of Chicago Crown Family School of Social Work, Policy, and Practice. His research examines life at the intersections of race, poverty, crime control, and social welfare policy. His new book, which he is here to discuss with me,  Halfway Home: Race, Punishment and the Afterlife of Mass Incarceration, is based on 15 years of research and practice with currently and formerly incarcerated men, women, their families, partners, and friends.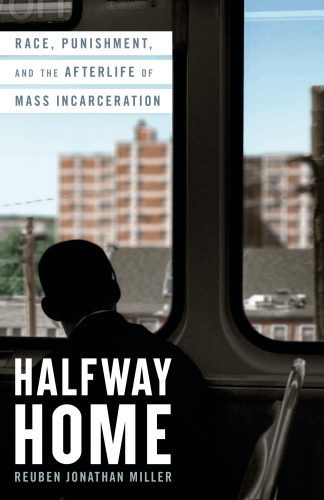 Notes from Episode 101 Reuben Jonathan Miller
James Baldwin speaks at the West Indian Student Center.
James Baldwin's Talk to Teachers.
James Baldwin's An Open Letter to my Sister Angela Davis
A summary of David Garland's work.
The books that Reuben suggested were:
Jamie Lowe, Breathing Fire: Female Inmate Firefighters on the Front Lines of California's Wildfires (July 2021)
Michael Lawrence Walker, Indefinite: Doing Time In jail (no release date yet)
Clint Smith, How the Word Is Passed. A Reckoning with the History of Slavery Across America (June 1, 2021)
Waverly Duck, No Way Out: Precarious Living in the Shadow of Poverty and Drug Dealing
John M. Eason, Big House on the Prairie: Rise of the Rural Ghetto and Prison Proliferation
Megan Comfort, Doing Time Together: Love and Family in the Shadow of the Prison
Full Transcript: Reuben Jonathan Miller and Halfway Home: Race Punishment and the Afterlife of Mass Incarceration
Josh Hoe
Hello and welcome to Episode 101 of the Decarceration Nation podcast, a podcast about radically reimagining America's criminal justice system.
I'm Josh Hoe, and among other things, I'm formerly incarcerated; a freelance writer; a criminal justice reform advocate; a policy analyst; and the author of the book Writing Your Own Best Story: Addiction and Living Hope.
Today's episode is my interview with my friend Reuben Jonathan Miller about his new book Halfway Home: Race, Punishment, and the Afterlife of Mass Incarceration.
Reuben Jonathan Miller is an Assistant Professor at the University of Chicago Crown Family School of Social Work, Policy & Practice. His research examines life at the intersections of race, poverty, crime control, and social welfare policy. His new book, which he is here to discuss with me – Halfway Home: Race, Punishment, and the Afterlife of Mass Incarceration – is based on 15 years of research and practice with currently and formerly incarcerated men, women, their families, partners and friends. This is Reuben's second appearance on Decarceration Nation; Reuben was my guest during Episode 43, when we talked about his work on carceral citizenship, and even though he has since moved to Chicago, he will be forever a member of my church congregation. Welcome back to the Decarceration Nation podcast Reuben Miller.
Reuben Jonathan Miller
I'm so happy to be back. It's good to be in conversation with you again.
Josh Hoe
Yeah, it's great to talk to you too. I usually ask the same first question, which is an origin question. But since you've been on the podcast before, and your book is, in many ways, the story of your own journey, let me ask instead, could you explain the story of making or writing this important book?
Reuben Jonathan Miller
Yeah, happy to, absolutely happy to. So I suppose I have to tell some of the origin story to talk about writing the book. So I began work as a volunteer chaplain in the Cook County Jail. And I did that from 2003 to 2008, largely because of an ethical commitment, Scripture, Matthew 25: When I was hungry, did you feed me? When I was naked did you clothe me? When I was sick, and in prison, did you visit me? And that scripture touched me so I started doing prison ministry, visiting Cook County Jail a couple days a week for the greater part of five years. And that was really powerful and important and formative; I wanted to be a better chaplain, because I thought that's what I wanted to do for a living. And so I went to Social Work school to learn some clinical skills to help to add some science to the spiritual counsel, if that makes sense. And I was just struck with really the structural arrangements that I noted, as I moved through the space: the demographic profile of the jail, the fact that people who I grew up with and went to the store with would show up over and over again, in the jail. The fact that people who were themselves religious had similar ethical commitments, were educated or not, while a disproportionate number of the group were poor and black, born into neighborhoods like the one I grew up in. There were folks who were doing the same kinds of things I was doing, of course, and other people too. So anyway, the point is that I didn't know anything special. There's nothing more ethical or more moral in me than in any of the brothers who I was spending time with. And so I wanted to understand the conditions that produce the situation in which people like me, for example, were moving through in this place. And so I ended up doing a PhD in Sociology, studying mass incarceration, and I started doing research. Well, while I was working as a chaplain, I met my father who I learned had been incarcerated for 20 years. And then while I was doing research for the book that we'll talk about today, my brother was incarcerated, he was locked up. And so I studied people coming home from jails and prisons, families visiting and caring for people who were moving in and out of jails and prisons and the police station lockup facilities, while I was caring for my brother, who was moving in and out of jails, and prison terms. So that's how I got to the book. And that's why I decided to write the book in a way that included my life, my experience, the life of my family, people who are very close to me, who I grew close to, while conducting the study, people who became friends with me over time. Because all of us, born poor and black – especially poor and black in this country – but also poor whites born mostly after 1972, but really who were working-age also, in that moment, might be considered something of a mass incarceration generation. And so I included them. And I included me. Because I wanted to be honest about how the thing worked.
Josh Hoe
Yeah, I know this was true for me. But for many people returning from incarceration, one of the first things they do is write a book. Do you have any advice now that you've been through the process and gotten a lot of good press – and done an incredible job, I think – do you have any advice for people coming home and how they can navigate writing and publishing best?
Reuben Jonathan Miller
So it depends on how they want to publish. And there are a few routes into publishing. So one route is self-publishing, of course, and another would be publishing on a trade press or a trade house at an established commercial press, like I did, and the third route will be an academic press. And so each of those have different strategies. For all of them, you want to share your work with people you trust, and find somebody who can edit. You know, getting a good editor is the main, most important thing. There's so much more than just fixing typos, though that's central, that's key, right? Like you don't want to put anything out that has problems. But for a commercial press, you need a book agent. And there are certainly listings of agents. And the agent is the way into the big houses; without an agent, it's really hard to get the door open into a big publishing house. And so you want to get an agent that understands you, that gets the project that you're pitching, that cares about release, feels like they get the things that you care about. For an academic press, you write the academic press yourself; you send a proposal. There's some barriers if you're not a traditional academic, but sometimes if you're a practitioner, if, for example, you're somebody who does work with formerly incarcerated people, or with anyone for that matter, if you're an activist, you have something to say that contributes to scholarship, then an academic press might be an interesting home. The proposals for academic presses are typically on their websites, and you pitch those to an editor. So, three different paths, three different strategies to make it happen.
Josh Hoe
You know, as we turn towards the book, there's one thing I noticed; there's one person who gets quoted probably more than anyone else throughout the book. Can you talk a little bit about the influence of the late great James Baldwin as a character, as a reference, or maybe as even a ghost kind of haunting the writing of Halfway Home?
Reuben Jonathan Miller
I mean, James Baldwin was a muse for me. And there are two major quotes from him, one from his iconic "Talk to Teachers". And then there's another that shows up in the appendix, which is really him during a Q&A session, where he's addressing the Caribbean Student Association in London in1969, and they asked him, you know, what's the future of the black personality? And he gives a beautiful discourse on what it means to free yourself of the checks and balances, or to even be shackled by the checks and balances of the larger society, the Western society, a kind of European Christianity. And so James Baldwin is powerful and important to me. I took him and Nina Simone in the book as muses to help me think through and make sense of the situations I was examining and I will refer to his work and her work throughout. You'll see references also to them in the chapter titles. For example, Chapter Six, "Chains and Corpses" is a chapter about death, and how people reckon with death, that comes directly from James Baldwin's letter to Angela Davis, in the opening line where he writes something to the effect of – I'm going to do a poor paraphrase, but he says – it seems to me that at this point in history, the sight of chains on black flesh will cause us to rise up and rip off the shackles, but no, we glory, we find safety and glory in chains, we glory in chains and corpses. He writes this in 1971.
Reuben Jonathan Miller
And it gets so much worse. But you know, when we think about mass incarceration, a part of the mass of mass incarceration of course is the scale. Then part of it is the concentration. So until the mass and mass incarceration that is the concentration of incarceration in and among poor black men, specifically, of poor black people more generally so much so that we can think about arrests as something that and incarceration is something that happens to groups, rather than something that happens to individuals. That's the definition of mass incarceration from James Baldwin. On one hand, it's the scale, it's the growth, on the other hand, it's the deep concentration. And Garland was thinking about – the sociologist David Garland was thinking about – the poor black men who were being run into prisons after 1972, when we went on this 27-year experiment. So anyway, the point I'm trying to raise here is that the scale is incredible. But the concentration, [the] disproportionality, let's say, the looming fear of policing and incarceration, and the concentration of incarceration among black people is not new. Dubois notes in The Philadelphia Negro – there's a section where he's looking at the archives in Philadelphia, and he finds in early 1619 black people made up 5% of the population of free Philadelphia, but we're a quarter of the prisoners. Tocqueville and Beaumont, who writes on the penitentiary system . . . the reason why Tocqueville comes to the United States to study the penitentiary, and talks about racial disparities in prisons in that first book on the penitentiary system . . .you sail from France to look at the US penitentiary system because the US penitentiaries were models of reform.
And he knows the racial disparity! Anyway, my point is that racial disparities in the criminal justice encounter – what we now call criminal justice contact, disproportionate criminal justice contact among black people in this country and among people who have been other-ized. So Asians who are being arrested for so-called vice crimes, sometimes those vice crimes, those so-called vice crimes, will be things like owning property or a laundry. In California, people that we now call Latinx carted off at a crazy rate as we push West, held in jails and prisons. Black folks at every moment being held in jails – Bear Coons is what we called it during slavery. And that whole relationship of capture, the disproportionate contact of minorities, people who have been minoritized has always been there, the disproportionate contact of black people specifically has always been there. A last point on this: it's interesting, if you look at rates of capture, and don't think just about jails and prisons, as we talk about this idea of mass incarceration, if we open it up a little bit, when we think about capture, the criminal justice system, taking hold of and putting to use for example, black people, if we think about convict leasing, which was probably the place that folks thought I was gonna go, [and] you're right, we see a tripling of the number of convicts, and this I think is super apropos to what we're talking about right now, the number of people who are so-called convicts, people who've been convicted of a crime, they might have been sent to a chain gang, they might have been leased out to companies, not necessarily held in prisons, because that wasn't the main mode of capture in that moment in time. But from emancipation in 1865 to 1890, if you look in the south, you see a tripling of the convict population in southern states. I've argued in my academic writing that that's a form of mass incarceration, for sure. But the point is that the targeting, while the scale is new, when Baldwin puts his finger on the targeting – chains on black flesh, he puts his finger on the targeting of this group of people who we've decided that we're afraid of – he's calling on a really long history.
Josh Hoe
You mentioned almost a direct line, historically, Dubois, Tocqueville, Jim Crow, the whole thing, and yet we find ourselves constantly in political moments where even claiming race is important seems to be controversial when the fact is that it would be impossible to walk into a jail or prison and not see the racial disparity, you know, and part of your book is about this kind of reckoning, this kind of coming to change hearts and minds. So as part of that project, Is there a way to have that discussion? Where it doesn't always first become politicized in ways that are almost comically sad?
Reuben Jonathan Miller
Oh, no we need to have the discussion honestly. So the honest fact is, black people are four or five times more likely to be incarcerated, depending on which year you look, than white folks who committed the same crime. The fact is, black people are twice as likely to do more time, and when they are arrested [they serve] 10% longer sentences for the same crimes that white people commit in the State Penitentiary, and 20% longer sentences in federal [prison]. So that's the fact that the disparity is really there. But here's the linked fate part of this argument. What you've done to my children you've done to your own, "you" being general, the US society, "my" being me and black people and for your listeners, black men born poor after 1972 in this country, which is why I wrote the book in the way that I wrote it. Part of the reason I wrote the book in the way that I wrote it, you know, was to try to have an honest reckoning with my own history so that we could have an honest reckoning with our history. But the point I'm trying to raise is, there are nearly a million black people in American jails, and prisons and there have been since the 1990s, and nearly a million white people in an American jail or prison right now. The disparity is egregious, is awful, is incredible. Between 38 to 40% of the prison is black, between 33 and 38 to 39% of that prison is white;  one in eight white women, has a currently incarcerated loved one; half the country has a family member who's been locked up. So race, our racism, we're so racist. And we think that mass incarceration is a black problem, so much so that politicians – you talked about the comic book sort of caricature of it all, the comical nature of it all, the blunt object wielding nature of how we think about race in this country  – we're so racist in this country – that we think criminal justice reform is for black people. Like [that's] a part of how racism works. But the truth of the matter is, while black people are disproportionately impacted by this, 38% of white boys – and I do mean boys – will be arrested before they turn 23 years old in this country. What have we done? And the group that we think is preferred, is thrown in a cage with the group we're afraid of. There's a problem in this country that we have to reckon with. It's not just a problem for black people on behalf of black people that will only affect black people.
Josh Hoe
Yeah, I could probably just talk about that last five minutes for the rest of the time. But there's so many different things that you cover in the book. You know, I think one of the things you summarize very well is the specter of collateral consequences. You wrote [that] in Michigan there are 789 of these laws; in Illinois there are over 1400; including more than 1000 employment regulations; 186 policies that limit political participation; 54 laws restricting family rights, and 21 housing statutes. In most states, this means people with criminal records may not hold public office or live in public housing, they can be fired from their jobs on the whim of their employers, or have their applications for apartments denied, even when they have the jobs, the credit scores and the references to qualify otherwise. In some states, they may not be allowed to vote, find a place to work or live, and fewer ways to change the circumstances they face. They still may not qualify for food stamps or student loans, to go back to school and improve their living conditions; they may have to give up their parental rights; they certainly may not adopt children or even live in a home with a foster child; they may not be able to leave the country and for some crimes, they can't even leave the state. It doesn't matter if they've finished probation or their incarceration was decades ago, they can still be rejected, and there's nothing anyone can do. I'm not really sure how to take that, as I'm one of the people impacted by that. But what some philosophers have called "hauntology" seems very present throughout your book; you are suggesting that people never make it more than halfway home because of the ongoing spectre of a conviction. This might be the longest question I've ever asked, but would you like to talk about this more?
Reuben Jonathan Miller
So Josh, I appreciate you engaging the book. And I deeply appreciate the work that you've done on behalf of our brothers and sisters who are locked up and those who are home and who are looking for some semblance of freedom. Yeah, the point that you raise is the central point that I'm trying to raise, which is that prison follows you like a ghost. And the question is, is that fair? This is the question: does one ever pay their so-called debt to society? In fact, the first section of the book is called "Debt" for a reason; it's challenging the idea that the debt is something that people are able to ever pay off; it challenges the idea that in some cases, the debt is a reasonable one. And so these laws, policies and administrative sanctions effectively use an alternate form of political membership for people with criminal records. Because 1/3 of Americans have criminal records – and of course, the kind of criminal record matters – so somebody who's convicted of a misdemeanor offense doesn't have the same kinds of barriers, that someone who's been convicted of, you know, a Class X felony (Class X felonies in my state are reserved for the most serious felonies). The barriers are different for different people. But not once you get past that felony designation? Certainly not once you get past a quote, "violent felony" designation. And so the question is: what punishment do we think unquestioned could be, that's a reasonable punishment for a crime? When has one served it? Should punishment be for a lifetime? Should punishment be warranted at all, for the things that we punish people for? These are questions that I don't think that we're currently asking ourselves in all the discussions on criminal justice, at least ones I'm privy to, they don't start at this place of asking: is it reasonable to punish at all in this moment? What is a reasonable punishment for this crime? Outside of like, drug offenses – you know, that's the thing that's gotten some attention. But when we get to questions of violence, when we get to, even to some extent, property crimes, stealing and stuff like that, we're not – when I think about those crimes in ways that I think we need to.  So I don't know, I feel a little rambly; I hope your edit button works well.
Josh Hoe
Yeah, I generally like to get people's feelings regardless; I think it's good to get people's natural flow on these things. You make mention of Michel Foucault concluding that we live in a confessional society. I think for many incarcerated and formerly incarcerated people, we feel like anytime we want to say anything in public, we have to engage in an almost constant process of confession and apology, just to get to say what we originally wanted to say.  What do you think all this reveals about our society? I feel like this is a part of the book too.
Reuben Jonathan Miller
You know, there's an idea that I introduce, a little later, [that] I call an economy of favors. And in an economy of favors, two things have happened. On the one hand, we've locked people out of the labor market in the ways that you've mentioned, out of the housing market, [out] of most forms of civic participation. Of course, there are a number of formerly incarcerated activists who are pushing us in all kinds of interesting ways and that is civic engagement. But I mean, through things like elected office, sitting on juries, and the kinds of forms of civic participation that we most associate with bringing about political change, social change, that we consider important to to make the world look in the ways that we'd like to make the world look, you know, we've done all this work to lock people out. And at the same time, we've interpreted liability law in such a way that landlords, employers, even well-meaning helpers, family members and friends who want to help people with criminal records, say let them sleep on the couch, a social service provider who wants to provide a set of services. Well, essentially, what we've done is we've interpreted liability law in such a way that that we not only hold people who want to help responsible for the crimes of the people that they help, but that we punish if they offer them help so the grandmother, because of changes in housing policy, a grandmother can let her grandson sleep on a couch. Her grandson has a criminal record and because of changes in liability law, social service providers who provide services for particular classes of felons, so-called felons, lose their insurance or their licensing. Employers who employ people with records can be sued. landlords who offer a place to stay for people with criminal records, can be sued, [there are] nuisance ordinances; they can suffer reputation loss, etc. So the stakes are high to help people with criminal records. So what we've done is we've created the situation in which we've made people with criminal records need the help of others to meet their basic human needs, and at the same time, we punish people when they help them. So the person with the record has to do this dance to convince people to help them. So if I want to rent an apartment, I not only have to show you the credit score right, and my employment history, you know, offer some evidence that I can afford the apartment, that I will pay on time. Because a background check costs $30, and all you need is a debit card, the landlord has access to the fact that you've had a criminal record. So now comes this dance, where you have to explain to the landlord that you were lost, but now you're found; you were blind but now you see; you're a really good person, and they should take the risk, helping them to do you the favor of renting you an apartment that you qualify for, the employer must do you the favor because you're doing this dance to convince them you're really a good guy, you changed your ways, that was 100 years ago, that was last year, but you did counseling and deep soul searching, these deep explanations are required, required by people who have the resources to help lift someone who's struggling out of their struggles. And in fact, they're required on legal paperwork, you have to show that you've gone above and beyond the call of duty to get out of jail when you go before the probation board. Before the parole board, you have to talk about the good things you did in the prison, the programs you completed,how you became this great guy, how you're taking full responsibility for your crime, forget the fact that you've done all the time was required of you, right, like you've passed that minimum release date, you're beyond that by about three years, you still have to go before a parole board and talk about how you mentor people inside the jail, how you've completed all the classes that people asked you to do and did classes that people didn't require you to do.
Reuben Jonathan Miller
Okay, that's to get out in the first place, then you get out and the landlord and employer want to hear all the same kinds of things. And only jobs that are available to you are the ones that offer the best social mobility, I should say, because it's not the only jobs and people find all kinds of ways to make it, it's just more difficult than it is for other people. The most jobs that are available to you are the ones that offer a sustainable wage, the ones that are most likely to help lift you out of poverty are jobs in service, where you help other people, yet another redemption story. So we require this redemption story from people with criminal records in the labor market and housing. We require them to put their bodies on the line to help other people, we require them to engage in care work just to meet their basic human needs. And I think that's a comment on the world that we've made. It's a comment on the world that we've made.
Josh Hoe
Yeah, another thing that I thought was interesting . . . we hear all the time that we are a nation of laws. And I think we rarely interrogate how that actually functions. And I thought there was a really interesting part of the book, where you talk in particular about John Stennis. And even in a case with a good result from the Supreme Court, the rewards overwhelmingly were doled out for the people who are on the wrong side of it. And I think our friend, our mutual friend, Peter Linebaugh, has referred to this as kind of "lawless law" or how law can function in lawless ways. What has this journey and research taught you about law and justice?
Reuben Jonathan Miller
I very much appreciate the question that the laws are applied selectively. And it's very important for us to think about people that we're afraid of, people who we want to throw away, the people that we don't care for, you know, James Baldwin – back to Baldwin – has this great line he says: If you want to know not whether or not there's justice in the country, but whether or not there's any love for justice or any sense of it, you look in a jail or prison. He says, ask a black man, ask any Puerto Rican about their experience with justice, and you'll learn whether or not the country has any concept of justice or any love for it at all. No. So it's important, what I've learned is that it's important for us to pay attention to the folks that we're most likely to throw away, the people that we're most afraid of, the people that we've learned to not pay attention to. This is the group to write law and policy for; this is the group to think about when we think about the protections, whatever the protections of the law are, and are supposed to be; this is the place where the breakdown happens. So, if I go and get a job, and I don't have a criminal record. If I go and get a job moving asbestos and my employer doesn't provide me with protective equipment to do that, I can sue; an employer is responsible for ensuring my safety. The question is, do those same protections hold when the person removing the asbestos is a person with a criminal record? Even if they hold in theory, do we pay attention when the person with the criminal record complains? And we don't, because we think they deserve whatever it is that they get. So what I've learned is law on the books is one thing, law in the street is another thing [which] we all know, right? But the research put this in such sharp relief, the difference between what we say and what we do, that's on the one hand. I also learned there are different laws, different kinds of people in this country. And the criminal record is one mechanism to get around all of the protections, to get around all of the rights that we think American citizens enjoy. And we pay no attention to it, despite so many Americans being connected to people with criminal records, again, half the country has a loved one in a jail or prison. [But we] pay no attention to it. Because of this work, more work, that we do, we presume someone has broken the law, that's part one; that that law was just to begin with [is part two], to echo the brother Peter's comments; and three, that they deserve what they've gotten.
Josh Hoe
You tell a particularly disturbing story about your brother's journey. One part of that story was about how he formed a legal strategy based around a particularly good attorney, who was, at the last minute, replaced by a particularly bad attorney; I can only imagine how painful that was for him and for you. What about this notion that justice frequently becomes procedural in a way that prevents intended outcomes or good goals or justice at all?
Reuben Jonathan Miller
The devil is always in the details. Oh, you know, to give you an example, public defenders are supposed to be free. My brother was considered indigent in Michigan, and he should have been; he didn't have work. And of course, he couldn't get work because he had a record that prevented him from getting work. But anyway, he's considered indigent in the state of Michigan, [and] the state of Michigan [charged] him a fee of $600, for representation by the public defender. Where do you get $600 from if you don't have a job? How do you cover the costs of that attorney that's supposed to be free? So the Supreme Court has ruled that everyone, including people who are indigent, should have access to legal representation, but about 34 states in our union charge people for that representation, and legal fees are used as a reason to restrict you from being able to do other things. [If] you haven't been able to pay this legal debt in Florida, it means you cannot vote, for example. Right? So this is one of those examples of the devil being in the details, the devil being in the details, the administration of law is so uneven, so that the case that you bring up from the book really has to do with the skill of the attorney that you get, which speaks to the situation that you find yourself in. So let's say you've broken a law, or you haven't, let's say you're innocent, it really doesn't matter on some level. For this example, let's say you go before an attorney hoping to be tried by a jury of your peers. Let's say you have a prior criminal record. Most states, the people who judge your case, the jury, the so-called jury of your peers, and not have a prior criminal record, to be able to sit on the jury cannot be, you know, convicted of a felony in many states to be able to have access to be in the jury pool, for example. So you go before people, you try to explain to them this redemption story that we talked about before. I was lost. Now I'm found. I was blind. Now I see. I wasn't at the bank-robbing it, I was at the church. And nobody understands, because nobody's been in a situation where they've had to pick themselves up after a criminal record, dust themselves off and find a productive way to live. In other words, nobody understands. Because you're not before a jury of your peers, you're before a jury of people who've never had an experience like you've had; this is one of those examples of the law gone awry. An example of the law having uneven administration and an example of the law itself being variegated and applied differently for different people; an example of holes into which people fall all the time, where they don't have the same protections of the same laws that other people might have.
Josh Hoe
I think one thing that people who aren't directly impacted may never really get the full picture on is the incredible strain on families that incarceration creates. You talk a lot about the cost of staying in contact over the years with your brother; you tell the story of paperwork preventing you from visiting your brother. I know people who drove all the way to upstate Michigan to see an incarcerated loved one, only to be told there would be no visitation at all for the weekend, and they probably drove eight hours to get there. Do you have any more thoughts about how cruel the system is on families?
Reuben Jonathan Miller
The overall thought that I have about that is the general state of precarity in people with records and their families. In the example that you gave, oh, I studied jails. And people who move in and through them, and family life and stuff like that. And I've visited dozens and dozens of prisons like you have, I've spent time with dozens and dozens of families, hundreds of people literally, as you have as an advocate who does powerful work to change the laws and policies in our country to make them more just, more fair and less racist, less harmful, more equitable, bring about the kind of world that we want. And I appreciate that work. But I've spent time with hundreds of people, dozens and dozens of families, literally hundreds of people, and been to many, many, many different kinds of jails and prisons, group homes, you know, halfway houses, workforce development centers, work release places, you know, just the many, many, many, many kinds of cages that we construct. And I can't check every box, man, there's so many boxes to check. I didn't know – I had access to visit, basically, any prison in the state, [I] had already been cleared, I had a project that went through our institutional review board at my university, and the institutional review board at the state of Michigan. And I who studied jails and prisons didn't know that there was another form that I had to fill out before I could go see my brother; there are contingencies upon contingencies. And then when you get there – it  just so happens that every guard I interacted with, just about in the Michigan Department of Corrections [it] doesn't mean every guard is a good guard, obviously, in many, many stories – but every guard I interacted with was kind; I was blessed in that way. It was really quite remarkable. Because my interactions were typically with folks who were handling visitation, typically with folks who were at the desk and for whatever reason, I just had the luck of the draw, every time I showed up. If I forgot a quarter, the guard would give me a quarter. Well, let's take this quarter example, if I forgot a quarter, [if] I didn't get change at a gas station [that] is 10 miles away from the prison, if I just happened to not have a quarter, a guard will give me a quarter. If the guard didn't give me a quarter I would have no place to put my keys, my phone or my stuff, and I couldn't visit because I didn't have a quarter. This is the quarter for the locker. These are the kinds of contingencies, these are the kinds of precarity that get introduced [and] it seems like a small thing. I happened to engage with really nice guards almost every time I visited to see my brother, not every time, [when] I moved through to do my research or whatever situation.  Most guards were very nice though when I was doing my research, but your entire day hinges on the day the guard is having, any one of those guards can tell you to leave.
Josh Hoe
That's very true for incarcerated people too.
Reuben Jonathan Miller
No absolutely, it's a whole literature on something called "secondary prisonization" in which  – this comes from one of my mentors, Megan Comfort, where she follows people in the visiting room. What she finds is that families are subjected to many of the things that people who are inside [are subjected to], the fact that any one of those guys can make your day a terrible day, because your dress is a little too short and the guy decided to look, because you said the wrong thing at the wrong time, because you stood in the wrong line. But you know of the 17 lines you have to stand in when you're trying to collect property or drop off things or visit or whatever it is the situation. Any one of these people have control over your day. Well, that's on the inside. And on the outside, any number of people have complete control over your day, the landlord can evict you if your loved one visits. The probation or parole officer can fail, can say this person can't stay here, if they have a dog on the premises. If that probation or parole officer is having a bad day, you're put at the whim of other people, and the person with the record who has to check in with the probation knows that there are rumors about which probation and parole officers are terrible, probation or parole officers who will violate you for any reason at all. There are rumors about the good ones, and you hope that you get one that's not a bad one. But either way it goes when you check in with them, you hope they're not having a bad day, because their day determines your freedom. And this is a situation that we've produced for people with criminal records, for family members who are bearing the brunt of the financial cost and do all of this emotional labor to support the people they love.
Josh Hoe
You wrote: "The people I met told me without fail, the police didn't come when they needed them. But they were there when they smoked a joint or sold a few rocks or turned a trick to get out of a bad situation. This too is the afterlife of slavery. That is to say the afterlife of mass incarceration, you're over-policed and under-protected. The police don't come when you call them. And when they do show up, they beat your ass because they come only when you're being arrested." I think you know we're recording this during the Chauvin trial, so it seems important to ask you this question. Now a lot of people believe,fortunately, or unfortunately, policing works fine, because they generally aren't directly impacted. Given everything we've seen since George Floyd, Breonna Taylor, do you feel optimistic or pessimistic about the potential for changing hearts and minds, which is a bit what this book is about?
Reuben Jonathan Miller
I feel optimistic about changing hearts and minds. I feel optimistic because the change that I'm asking for is the change that is the kind of change that my dear brother Ronald Simpson-Bey calls for, which is an ethical commitment to people I think we've learned to be afraid of, and I think that shifting political winds have made that possible. So while Derek Chauvin murdered George Floyd, and we all saw it. And while the defense attorneys are trying their best to say that George Floyd died because he had a weak heart, and he only got the knee on his neck because he had that big black body, and a weak heart in that big black body. What were the things that did George Floyd in, not the knee on his neck that literally choked the life out of him that we watched on camera for nine minutes and 29 seconds. While that's going on, I remember the summer, when millions of people came out all around the world, in response to the police violence, the murder, to the mistreatment of black people that we've seen, while our Asian brothers and sisters are under direct assault in ways that are more visible than they've been before, because it's always been this way. Look at any of your brother's and sister's Twitter feeds, they will tell you when I was in school, they ridiculed me, they beat me up, they treated me this way. I've been subject to violence all my life, they'll say that if we're paying attention. And the thing that gives me hope, are the vigils. And the fact that people are coming out and standing with, and taking bystander training and learning. In other words, there is a movement, but there's a counter-move. There's a movement of repression, of police violence, of blame. We lived through an entire era of it, the tough-on-crime era, the rise of mass incarceration, the disproportionate incarceration of people that we've learned to be afraid of, people we learned to ignore. There's a counter-move, every move always has a counter-movement, that counter-move is powerful. And that's why I have hope. So I hope that my book raises different kinds of questions about what the system does, what it is and what it does. And I hope that I've shown things that help us in the ways that we think about how to build a world in which the people we've learned to be afraid of might belong, whether we remain afraid of them or not. I hope that the book does some of that work. But I hope that the book does some of that work, in tandem with the work that's already being done. All these people in the streets, all these people who are speaking out. And these are people across racial and ethnic groups. These are people across categories of age. These are people across regions, not just in the United States, but across the entire world. And that gives me hope.
Josh Hoe
There are a lot of interviews in the book, there's a lot of things that a lot of people you talk to tell you, but really, the book is kind of telling your story. Your family has been deeply impacted by America's criminal punishment system. After all that you've experienced, all the research, all the prisons, all the things that you've gone through, did you find writing the book, cathartic, painful, frustrating, all of the above? Where do you find yourself now?2
Reuben Jonathan Miller
You know, now, I'm grateful that the book is being well-received. While I was writing the book, there were some chapters that were harder to write than others. And there were some moments in each of the chapters that were a little harder to write than others. But there's real beauty; I hope that came through. In each of the chapters were moments of connection, in each of the chapters, among each of the people that I follow, connections to another connection with brothers, sisters, pastors, aunts, cousins, girlfriends, grandmothers, lovers. And those really not only made the writing feel more important to me, but gave me a sense of urgency in trying to produce the book. But they carried me, the fellowship with the folks in the book with me, and with my brother, not just my brother because he shows up in about a third. But with all the brothers and sisters who I followed, I've got a deep connection with each of them, and their friendships and our bond sustained me, and the bonds that they had with others in their lives, who love them, despite the circumstances they faced, sustained me. And there are some victories in the book too; some victories in the book too. That also sustained me.
Josh Hoe
This year, I'm asking people if there are any criminal justice-related books they might recommend to others. Do you have any personal favorites right now?
Reuben Jonathan Miller
I do. There's a book that will be out shortly called Breathing Fire, by Jaime Lowe. That's about women firefighters who are in California, it's a powerful book, it'll be out in a month or two. There's a brilliant book by Michael Walker, a sociologist, that's going to come out next year called Indefinite: Doing Time in Jail. It is a powerful, fantastic, important urgent book. And there's another book that'll be out in June, perhaps, shortly after this book is published that's about the ways that we commemorate or forget about slavery – by Clint Smith – called How the Word is Passed. These are powerful books. But there are also some oldies and goodies that I think are worth revisiting. Waverly Duck's brilliant book, called No Way Out, is about drug markets in the northeast, about the ways that people work very hard to get out. And of course, my dear brother John Eason's book, Big House on the Prairie; you had him on the show, and it's definitely worth people revisiting the podcast. And lastly, a plug for Megan Comfort's timeless ethnography of the visiting room at San Quentin, a family in the shadow of mass incarceration, called Doing Time Together: Love and Family in the Shadow of Mass Incarceration. It's a beautiful, beautiful book. So these are some wonderful books that I have been able to sit with and that I go back to over and over.
Josh Hoe
I always ask the same last question: what did I mess up? What questions should I have asked but did not?
Reuben Jonathan Miller
You didn't mess up a thing.
Josh Hoe
Oh, now, I always mess something up.
Reuben Jonathan Miller
I'm glad to join you today.
Josh Hoe
Well, thanks so much for doing this. And, you know, it's always a pleasure to talk to you and really glad. Great to have you on again and love the book.
Reuben Jonathan Miller
Oh, Thanks, Josh. I appreciate that. Thanks for having me.
Josh Hoe
Yeah, thank you.
And now my take.
I said at the very beginning that Reuben is a friend, and he is a friend. This was one of the first times I've read a book where almost every single person discussed in the book was someone I knew personally. And many of the people in the book are people I consider to be personal friends. It was a sad and wonderful journey to learn even more about their stories and to be reminded of stories that I knew, but had not thought about in a few years. But one thing throughout reading this book, and in talking with Reuben about the book, really stood out for me. I am so lucky to be part of this community of formerly incarcerated people in the United States of America. We've all been through something so traumatic, and unbelievable. And yet so many of us have come back stronger. And so many are doing amazing work to make a difference to help their communities to make our country a better place. I am so lucky to know so many of these men and women who are totally written off and refuse to be written off, who shake their fist at the world and insist not only that they matter, but also that they are valuable members of their community, and of this country, despite the crimes they committed earlier in their lives. I'm so lucky to be part of this community. But let's not ignore that for so many more, the struggle is still real. We still have many more people incarcerated than any other country on Earth. We still have prison and reentry systems totally focused on all the wrong things, ensuring that people come back with little hope, mired deep in criminal justice debt, and with little hope of finding housing or getting a decent job. We have accomplished so much in the last 10 years, but we still have so much left to do. So much left to do.
As always, you can find the show notes and/or leave us a comment at DecarcerationNation.com.
If you want to support the podcast directly, you can do so at patreon.com/decarcerationnation; all proceeds will go to sponsoring our volunteers and supporting the podcast directly. For those of you who prefer to make a one-time donation, you can now go to our website and make your donation there. Thanks to all of you who have joined us from Patreon or made a donation.
You can also support us in non-monetary ways by leaving a five-star review on iTunes or by liking us on Stitcher or Spotify. Please be sure to add us on Instagram, Facebook, and Twitter and share our posts across your network.
Special thanks to Andrew Stein who does the podcast editing and post-production for me; to Ann Espo, who's helping out with transcript editing and graphics for our website and Twitter; and to Alex Mayer, who helps with our website.
Also, thanks to my employer, Safe & Just Michigan, for helping to support the Decarceration Nation podcast. Thanks so much for listening to the Decarceration Nation podcast. See you next time.
Decarceration Nation is a podcast about radically re-imagining America's criminal justice system. If you enjoy the podcast we hope you will subscribe and leave a rating or review on iTunes. We will try to answer all honest questions or comments that are left on this site. We hope fans will help support Decarceration Nation by supporting us from Patreon.