Joshua B. Hoe interviews Jamira Burley about the school-to-prison pipeline
Full Episode
My Guest: Jamira Burley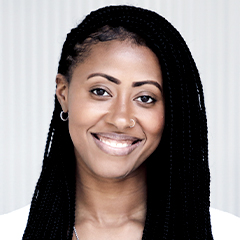 Jamira Burley is an internationally recognized speaker, social justice advocate, and consultant. She is on a mission to lead systemic and social change that improves the lives of young people across the globe. Recognized by the Obama White House as a champion of change, a Forbes 30 under 30 honoree, and a 2020 Oprah Magazine visionary, she leads with expertise on social justice, youth engagement, education reform, and corporate social responsibility to authentically reshape communities and disrupt the status quo. Currently, she is the head of youth engagement and skills for the Global Business Coalition for Education.
Notes from Episode 93 Jamira Burley
Jamira Burley is the head of youth engagement and skills for the Global Business Coalition for Education. She also has a personal website.
The books Jamira suggested were Just Mercy by Bryan Stevenson and The Color of Law by Richard Rothstein.
Full Transcript
DN93
Joshua B. Hoe
Hello and welcome to Episode 93 of the Decarceration Nation podcast, a podcast about radically reimagining America's criminal justice system.
I'm Josh Hoe, and among other things, I'm formerly incarcerated; a freelance writer; a criminal justice reform advocate; and the author of the book Writing Your Own Best Story: Addiction and Living Hope.
Today's episode is my interview with Jamira Burley about the school-to-prison pipeline, and about her work with the Global Business Coalition for Education.
Jamira Burley is an internationally-recognized speaker and social justice advocate and consultant. She's on a mission to lead systemic and social change that improves the lives of young people across the globe. She was recognized by the Obama White House as a Champion of Change, she is a Forbes 30 Under 30 Honoree, and a 2020 Oprah Magazine Visionary. She leads with expertise on social justice, youth engagement, education reform, and corporate social responsibility, to authentically reshape communities and disrupt the status quo. Currently, she's the head of Youth Engagement and Skills for the Global Business Coalition for Education.
Welcome to the Decarceration Nation podcast Jamira Burley.
Jamira Burley
Hi, thanks for having me.
Josh Hoe
I always ask the same first question, and it's the comic book style origin question. How did you get from where you started out in life to where you are now, working to create social change and to end the school-to-prison pipeline?
Jamira Burley
It's so interesting. It's been a very long journey. I actually just saw my mother posted a 15-year throwback picture on Facebook. And I was just like, wow, so much has happened since that moment. So how I got here is very similar to that moment, referencing my time in Philadelphia, growing up as a 15-year-old in West Philadelphia, surrounded by a community of folks who felt a sense of hopelessness, right? People going to jail, people losing their lives to gun violence almost felt like a normal occurrence. And it wasn't until I lost my brother Andre in 2005, due to gun violence, that I started to realize that, well, the conditions of my community felt normal, [but] it didn't have to be normal. And I really wanted to utilize my voice and also my direct experience watching my family members going to incarceration, losing people in my community to gun violence, [to try] to add texture to the conversation around communities who are directly impacted. What were the solutions for change coming from the mouths of those who are closest to the problem? And so for the last 15 years, I've been on this journey of really trying to figure out how I could best utilize my experience, and my perspective as a way to help inform both policy members, but also business leaders on how they can help to cultivate change and communities of color. And I've started off on this journey, kind of like an activist working on gun violence and criminal justice, to now realizing that the issues are much deeper, systematic. And it gets me up every single day. And it's a job that I realize is a lifelong journey for all of us to be a part of. And we all have a role to play.
Josh Hoe
Well, I'm so sorry to hear about your brother.
Could you talk a bit more from your personal experience about how you transcended the traditional binaries between victims and perpetrators and turned all that to fighting for change?
Jamira Burley
Well, two things I'll say is that when my brother was murdered, it happened the same year that my father was convicted of murder in Virginia, and I lived at the intersection of knowing both a perpetrator and a victim. And one thing I've constantly questioned over the last few years is not just why those individuals, what happened to them, but more. So what is it about our society that cultivates environments in which people both become the victim and the perpetrator? And what I've learned is that for those who are trying to figure out what to do with that anger, with that pain, of having lost a loved one, to either violence, or to prison is to recognize that there is something we can do, there are actions that can be taken, we can utilize that experience and turn it to passion to be able to cultivate real change in our communities; at the very least we can use it to inspire other people to realize that there is a path forward, and that we don't have to be defined by what has happened to us, versus using those experiences as a way to kind of define the future for how it doesn't have to happen to anyone else.
Josh Hoe
I saw some of your videos and you've met and been recognized by some amazing changemakers; do any interactions particularly stand out over the years?
Jamira Burley
I guess the one that I'm most interested in, or I think is really indicative of what I stand for, is I got the honor to meet Malala Yousafzai a few years ago at the United Nations, and it was around the issue of education, right? She was directly impacted by someone trying to prevent her from accessing her human right to education. And I came to the space as someone who had lost family members due to gun violence and mass incarceration, trying to help people understand that education could be a gateway to preventing those problems in our community. And it was a proud moment to meet her. Because, you know, it's a recognition that regardless of borders, culture, cultural or religious differences, that we're much more alike than we are different and that oftentimes we share many of the same values. The question is, how do we use those experiences from wherever we are in the world to make the world a better place and more inclusive for everyone?
Josh Hoe
Why is it so important that we think of new and more impactful directions and investigations of what justice and criminal justice mean?
Jamira Burley
One of my really good friends, Glenn Martin, who created Just Leadership, he always says that . . .
Josh Hoe
Glenn and I are good friends, too.
Jamira Burley
Okay, we're in good company. He always says that, you know, folks shouldn't be defined by the worst thing that they've ever done. But also, more importantly, that those who are closest to the problem are often closest to the solution. And so people are not the way that they are, by some happenstance, right? People aren't born angry, they're not born criminal; they're not born racist, we as society create this. And so I've always been interested in not just the issues of individuals – I should say, the bad things that individuals have done, but more, what can we change about our structure of our society? And how can we help to ensure that folks never feel like they have to resort to committing that crime or doing that act? So for me, it's always been about, yes, there is individual responsibility, but there also is a responsibility of the larger community to question what is it about our society that has enabled for those things to happen? But more importantly, what is it about our society that is using incarceration as a remedy for those actions, instead of looking at other, more preventative  – and also what we've seen around the world – solutions that just work better, right; work better at reducing crime; work better at actually seeking justice and healing and reconciliation for communities. And so it's both allowing that person to be held accountable for their actions, while also questioning what about our society has enabled that person to make those actions, to do that crime? If that makes sense?
Josh Hoe
So is crime and criminality the responsibility of individuals or related to more systemic issues? What are the roots of these problems?
Jamira Burley
In Utopia he [Thomas More] said, for we who create a system that has suffered our people to be ill-educated and their manners to be corrupted since their infancy, and then punish them for those crimes to which their first education disposed them, what is to be expected [other than] that we first create these [people] and then punish them? People don't just rob banks for the joy of it; people don't just commit murder for the joy of it. I mean, there's a very small pocket of those folks, right? I mean, a tiny, tiny, tiny, tiny, [pocket] but for the vast majority of people who have committed crimes, they'll tell you that they wanted to feed their families, that they themselves felt powerless in that moment, and they were seeking some sort of redemption, because their ego; so what does it says about a country that hyper-masculinity is oftentimes the reasoning for why many people commit crime, or that one of the reasons people commit crime is because they don't have access to basic resources like clean water and healthy food options for their families? So for me, it's really about our society that has created a space in which the vast majority of people are the "have nots", they don't have what they need in order to survive. And so the expectation for them, in many ways, is that they're going to commit crime is that they're going to do something that is "against the institution". And I say this in quotations, because laws have oftentimes been used to weaponize against poor people and people of color for so long. And so we are a country that very much benefits off of those who are uneducated, who are desperate enough to commit a crime in order to feed their families. And then we don't try to create any real solution to prevent it long-term from happening again. And also, we have to recognize that mass incarceration is a billion-dollar industry, someone is constantly profiting off of folks being locked up, and not being able to seek any form of justice in this country.
Josh Hoe
Since we hopefully just ended another presidential cycle – you've done a lot of campaign work, you worked for the Hillary Clinton campaign as a Deputy Millennial Vote Director – one of the oldest questions in politics is, how do we get young people to vote? What has been your answer to this age-old question and problem as you've done this work?
Jamira Burley
Well, I think young people want to feel like they're being listened to, not just heard; listened to, meaning that you are actually actively taking into consideration what that person is saying. And you're creating policies and practices that are indicative of what they're requesting or demanding from their unique perspective in the world. I say that to say that young people are not a monolithic generation; young people are coming from a range of different backgrounds with a range of different interests. But what's oftentimes very, very similar around any community is that they're buried in debt, that they are constantly faced with not being able to reach the American dream, right. They're bombarded and they're forced to live in a country that very much doesn't celebrate the diversity of its generation. And so for me, what I always try to tell folks is, how are you creating internalized, authentic pathways for engagement with young people that are allowing them to be a part of the process from ideation, to implementation, to evaluation, and to re-development or dismantling? And I think until we are seeing really creative and honorable ways in which young people are a part of the process, they're going to always feel like politicians are not listening to them. And they're not brought to the table when decisions about them are being made. And so for me, it's always about how we can create long-term engagement, not six months out to an election, not a year out to the election, but every single day helping young people to understand that their voices matter. And that also the system is created in a way to stop them from participating. So how do we ensure that they have the tools that they need to push past those institutional barriers to their engagement?
Josh Hoe
So what can we do, or what did you do to actively make this happen?
Jamira Burley
Well, creating direct programs to meet the needs, right? When I was a part of Hillary Clinton's campaign one thing we realized was that we were trying to engage a large population of people who had young children, and we were asking folks to volunteer, but we weren't offering childcare. So that's just one example. Or a lot of the conversation that we had with black men and boys wasn't just around criminal justice reform or gun violence, but talking to them about economic development, and like, what does it mean to create programs for entrepreneurship in communities of color? So I try to always have a conversation with young people not from a negative perspective, but from a, what do they have that can benefit the larger conversation of society? And what are the assets that they need to be able to do so? And then also creating systems. So when I was working for Mayor Michael Nutter, I oversaw the Philadelphia Youth Commission, and that was a body of 21 young people who represented the interests of 600,000 young people across the city of Philadelphia. And they sat at the table with city council members and mayors as they were crafting legislation that was going to impact their communities. And it wasn't always a legislation that had the word youth in it. But recognizing that all issues at their core are going to impact young people one way or the other, and that they should be a part of the conversation. And so through that, those policy members were able to hear directly from young people how something was going to either transform their lives, or make it that much harder for them to be an active participant in society.
Josh Hoe
Bernie Sanders started a national discussion early in the 2020 cycle about the right to vote for incarcerated and formerly incarcerated folks. What's your take on voting for incarcerated and formerly incarcerated people?
Jamira Burey
I don't think there's any crime that should justify someone not having a right to vote; it goes against the very fabric and ideology of what America is, what America claimed itself to be, that everyone should have the ability to be a full participant in society. And regardless of whether or not you committed a crime 10 years ago, 20 years ago, or 10 days ago, I don't think it should prevent you from being able to cast your vote. Because society, how you've been judged, how you've been judged, tried and punished, is resulting in who's elected into office, and you should have a say in who those people are. So for me, I was very supportive of the direction that Bernie Sanders went. And I'm encouraged that there is a large movement around the country to ensure that we're restoring the voter rights for those who were formerly incarcerated. But again, I'm a believer that even if folks are currently incarcerated, they should still have the ability to cast their vote.
Josh Hoe
You were involved in Michelle Obama's When We All Vote Campaign. One of my hopes for that campaign was that they would highlight outreach to formerly incarcerated folks. Early on, I had a brief discussion with Valerie Jarrett on Twitter about this, when they were first introducing the campaign. Do you have any thoughts about how we can better highlight and include the voices of formerly incarcerated folks in elections and ensure that people with convictions can vote all across the country?
Jamira Burley
No, I agree. And I think that those folks are ready to lead, they are leading; they are oftentimes leading the reform work that is happening in their states. And it's so funny that you mentioned When We All Vote. I think it's an amazing campaign, but I think like many voting campaigns, oftentimes, they're using very traditional outreach mechanisms that have been used for the last 30 years, right, and they're not trying to reach, they're not trying to engage oftentimes, those who aren't connected on social media in some way or another. And so I think it's really important that if we are talking about really moving this country in a direction that is more progressive, that is going to create a space for everyone to be a part of the process, we can't leave millions of Americans out who in some way or another went through our justice system. And especially if we are all in agreement that there is something truly broken about that system, from policing all the way to folks getting released and trying to enter back into the workforce. And so I do think that there is a number of organizations that are cultivating, that are training, that are providing mentorship to formerly incarcerated folks, and all those organizations who are trying to do [that], – from the Democratic Party all the way to outside organizations trying to engage voters – all they have to do is go right to the source. These folks are well-organized and well-versed in the issues that are impacting their communities. No one is asking you to elevate their stories; what we're asking you to do is provide them a platform to be able to tell their own stories in a way that it's actually going to be helpful. And so I do think the tide is turning, I do think that there are a lot of funders interested particularly in the pocket of providing more funding to ensure that folks have the information that they need. Because what I found in New York, when I was doing voter registration a few months ago, is that there were folks who just didn't know they had the ability; they were formerly incarcerated, and they were in states where they could vote again. But they just didn't have that information. And then we've seen examples of folks who thought that they had the right to vote, who were formerly incarcerated, and when they exercised that ability, they were then jailed again. So it's just so confusing for so many people. I'm a person of the belief that there needs to be a national standard on folks voting, and we should have a universal system of voting, because we're only creating opportunities for confusion. And it's only, unfortunately, mostly impacting people of color in such a large percentage across the population.
Josh Hoe
Another national discussion was started after the murder of George Floyd. And yet many of the calls for deep police reforms have been scaled back on both sides of the aisle. What is going to be necessary to change the political calculus and create more meaningful change?
Jamira Burley
Probably when someone very important loses their life to police violence. And that's really sad to say, because a few months ago after, to your point, the state-sanctioned murder of George Floyd and Breanna Taylor, there were a lot of folks, I think, particularly . . .  I've been a part of the marches in Baton Rouge, and in Baltimore, during Freddie Gray. The last few months have been extremely different than that moment, we have people who didn't look like me, who were literally putting their bodies on the line to protect protesters against police violence at a very peaceful protest. And so I'm disappointed that now we've in many ways found ourselves similar to where we were back in 2017, where there was so much hype, and people thought that we were moving in the right direction. And I think that's one of my problems around sensationalizing individual murders, without also drawing correlations to what is systematically broken about our policing, and recognizing that the police [force is] inherently is racist; it was created through the slave trade. And for years, we've allowed it to infiltrate almost every single aspect of our lives, from walking down the street, to entering into our schools. And until, I think, somebody very important . . .  or until we have someone in office who isn't afraid to call police out on their shit, we're going to continue to see folks lose their lives unnecessarily to untrained police and to police that are walking around with inherent biases.
Josh Hoe
Do you have any thoughts on what police reform should look like?
Jamira Burley
I would say take a page out of what the community is demanding; why can't we be very similar to something in the suburbs, right? People are oftentimes saying, what happens when we get rid of police? And I say we actually do have communities where there is not over-policing; look to the suburbs, look to the rich neighborhoods. And so for many folks who are asking, we know that there is going to always be some form of policing in this country. What we're asking for is that it needs to look very different. Instead of spending billions of dollars equipping police officers with military-grade weapons, instead of spending billions of dollars asking police officers to be not only police but also counselors, to be showing up to calls that they have no training for, let's reinvest those dollars back into communities that have traditionally been harmed to provide mental health care, to provide community policing, where you are empowering the everyday citizens to be able to monitor what's happening in their neighbors. But also let's put money back into workforce development and jobs and opportunities. Again, we've seen that over-policing does not work, it only creates more avenues for folks to be incarcerated at higher rates, particularly from communities of color. And so for me, it's always about, I'm for the abolishment of the police. But I get that a lot of folks aren't. But I think the step in the right direction has to be defunding, and putting more money back into communities and allowing for communities to create the solutions that make the most sense for their culture; every solution isn't going to work the same everywhere. And it shouldn't, and especially when those communities are facing very different issues, against institutions that have been inherently weaponized against them for so long.
Josh Hoe
We've had 128 incarcerated human beings die of COVID in my home state of Michigan; almost 200,000 incarcerated people have been infected nationwide, with over 2000 deaths. You called our national response to COVID in prisons immoral, ineffective and fiscally irresponsible. What else do you have to say about how the COVID crisis is playing out in our nation's prisons and jails?
Jamira Burley
It's so interesting that 2020 is kind of like the year of unveiling all the things that are truly broken within our country. And COVID really highlighted the already extreme inequalities that we're facing within the United States, and folks' basic inability to be able to get access to resources or to seek any form of justice. And so it's really scary when even now we're talking about who's going to get access to vaccines. And nowhere are we talking about folks who are currently incarcerated and ensuring that they have the resources that they need to stay protected.
Josh Hoe
Yet, we haven't seen much action from elected officials because they're worried about the backlash. And people are often asking why they should care about people in prison, when there's so much need outside. So people don't necessarily see it affecting them, is that the problem?
Jamira Burley
But that's just stupid. They're literally engaging with folks who have to leave the prison to interact with everyday people! People just don't have any sort of common sense, or intelligence, and it's really irritating.What I would be interested in –  because I think folks oftentimes get wrapped into let's be tough on crime, let's show that we're the strongest. And a lot of it is due to the fact that we have a false sense of victory in this country; we judge elected officials on how many people that they've incarcerated versus how many lives were saved, versus how many jobs and opportunities they got, because there's such a short attention span. And because oftentimes, elected officials only have four year terms, right. And so we've tied everything to a very narrow, short period of time, and it forced a lot of elected officials now to make it seem as if, you know, I've arrested this many folks, I've hired this many police officers as a form of victory. Because the next elected official has to pick up the burden of all the undue processes and all the undue opportunities for justice within those communities. And the long-term implications are just devastating. So I could imagine if an elected official was making all of these judgments and statements based on evidence, something that made sense; but a lot of them are just doing it to appear stronger than they actually are. And I think that again points to what I was talking about earlier, like this idea of hyper-masculinity, this idea of what we have defined as success within this country that is actually eating us alive. And it's going to force a lot of activists to say burn it all down, because we're so disgusted, that folks can't even grasp why people who are constantly thrown against the car, or pushed up against the wall, shot at by the people that they pay their salaries to through their taxpayer dollars, would ask for the dismantling of police, because they can't even imagine it. And I think that in itself is a problem.
Josh Hoe
You mostly came on to talk about the school-to-prison pipeline. Can you talk about what that term means to you?
Jamira Hurley
Yes, and just to bring in my Latino brothers and sisters, you know, we have a system of structure within this country, because we have police officers in schools – who they sometimes label as resource officers – and because we have teachers who have over-criminalized and over-policed and over-sexualized students of color; we have this pathway to incarceration through our schools for African-American students in the school-to-prison pipeline, but also for our Latino folks who are oftentimes placed on a school-to-deportation line if they do not have their documentation of being citizens in this country. That being said, we inherently punish students of color more harshly than their white counterparts. And the data tells it; a lot of it is due to the fact that we don't have a diverse set of teachers in the classroom that are managing the interactions between students. And also we are oftentimes criminalizing the behavior of black or brown students at a higher rate than if their white counterparts did the exact same thing. And so you had a lot of students, particularly in my high school, that were being suspended and oftentimes had to go in front of the truancy court if they had too many late notices, or if they didn't wear their uniform. And the next step to truancy court is if your parent doesn't show up, or you are late, you can now find yourself in prison, or your parent can find himself in prison. And so I'm just trying to constantly battle conversations and policy meetings with the fact that people need to understand that we should not be sending students to prison or to jail for very basic infractions that should be handled in the classroom or should be handled within the disciplinary [process] of their schools. And so it's really disturbing how many thousands of students end up in this process and how it's ruining the lives of young people from being able to seek any sort of upward mobility in the short term. And definitely in the long term if they're trying to go off to college. So it's something that we don't talk about enough within our conversations around criminal justice reform. We almost see schools as working separate from incarceration. But a lot of the young people we see in prisons now are young folks who, unfortunately, were constantly criminalized within their schools that only perpetuated until they were finally incarcerated.
Josh Hoe
In your work with children, what have you learned about our juvenile justice systems?
Jamira Burley
One of the things I would say we've learned is that no one is equipped to fully handle the issues that our young people are faced with, or the behavior that our young people have. And I mean everyone – from the schools, the teachers, the administration, to police officers, who are often called in a scene to arrest them, to the judges that they are forced in front of – we know that folks are walking around with inherent biases against each other. And that's only maximized when you have a white judge who's looking at a black student, who is told by the resource officer that they got into a fight at school. And what we've been advocating for is that there needs to be proper bias training across the entire pipeline, but also school districts across the board need to ensure that resource officers who are also police officers are taken out of the schools; and that we are providing additional resources.  It makes no sense that you have schools with 10 or 15 police officers, but yet there's no nurses. There's no mental health support provided in the school. And so we have been determined, as an institution, as a society, that the natural pathway for a student who interrupts the classroom is that they should be in prison. And so what we're saying is that that ideology has to change.
Josh Hoe
How did this mass securitization happen?
Jamira Burley
A lot of it happened after Columbine. After the shooting in Columbine, there was a call to put police in schools. And there was also a call to put metal detectors and bars on the windows. And the vast majority of that reform happened in schools of color where there was no mass shooting. And so as a result of trying to solve mass shootings that were predominantly happening in white schools, they put metal detectors and bars and police officers in schools of color, which had an adverse effect and actually didn't solve mass shootings at all. Again, people are making very broad stroke suggestions on solutions that are not meeting the needs of the local community.
Josh Hoe
In Michigan, we recently had a class action suit by people who were incarcerated as adults, who were abused when they were children – sexually and physically – while they were incarcerated. Can you talk about the unique problems our system of incarceration creates for kids?
Jamira Burley
We've said oftentimes that prison is a training camp to create better prisoners, I mean, better criminals. But it's also a training camp to make more victims. Children are not protected behind bars and not just in adult prisons, but also in juvenile detention centers where, to your point, they have no recourse. There is no one that they can go to seek justice during their time of incarceration. I have a number of siblings who spent time in juvenile detention, myself included. That's a story for another day. But to your point, there are a lot of instances where young people are mentally, physically and emotionally abused. And there is no recourse, there is no opportunity for them to seek justice and oftentimes they now become a perpetrator. They might have gone into the juvenile detention center for something very mundane, right? They got into an argument with a classmate, or they got into a fight or they showed up to school late too many times, or they stole candy from a grocery store. And now they're leaving emotionally, physically, oftentimes scarred, and that is going to make them so angry. And we are not equipping them, or the institutions in which we place them, with the tools or the resources to be able to properly guide them into adulthood. What I would also say is one thing that really frustrated me when I was working in Philly, is that institutions don't share information about students. Now I know there are a number of federal laws that prevent the sharing of information. But my former boss would oftentimes say that we know more about a young person after they die than during the course of their lifetime, because you have juvenile detention centers not talking to school districts, and not talking to after-school programs. And the reason I say that's a problem is that you now have young people who spend six to seven to eight months or even years in juvenile detention centers, forced to go to a number of classes, and when they come out, every class that they took, [the classes] don't even qualify for credits for their high school. So they're now pushed back to the back of the line within their schools. We are literally creating barrier after barrier for any of them to be successful, either during the time of imprisonment or after. And I can only conclude at this point that [this] is deliberate, or we're dealing with a lot of incompetent people in very high positions.
Josh Hoe
Or both, right?
Jamira Burley
It's definitely both.
Josh Hoe
But this isn't just an individual problem, right?
Jamira Burley
No, no, I fully agree. It's almost as if we're saying that because they found themselves there – even as we all know that the system itself is broken – because they found themselves in incarceration, they deserve every single thing that is done to them, not recognizing that we're holding them accountable for doing something, but we're not holding the institutions accountable for doing oftentimes more harmful things to the same individuals that we are claiming are important as a part of our society. It's the human condition that again, we've done some horrible shit to each other that no other species has done. And yet, we are the most intelligent ones here.
Joshua Hoe
Debatable, for sure.
Jamira Burley
Yeah. Definitely debatable.
Josh Hoe
Why do you think people are so convinced that some kids are unredeemable? How do we overcome people's resistance to these different narratives, to a different story?
Jamira Burley
Yeah, I mean, we see those people as throwaways, right, we cast them aside, and I think a lot of it is due to, well, first, I will say, times are so different than when I was growing up, or even my mother's generation, where it almost felt like the entire community was your parent, you were afraid to do something because the lady down the street was going to tell your mother, and it oftentimes wasn't because she was just a shady person, and she likes to snitch on kids; it's because she felt responsible for you too. And I think we've lost that as a society; we've created so many barriers to human connection, where we don't feel responsible for not just the person down the street, but also the person across town. I'm an extremely empathetic person, and I feel deeply connected to people. And it really boggles my mind when the folks don't see that we are all responsible for each other, that your liberation is tied up in my liberation. And so I think we have to get back to a space where we are creating genuine human connection, and we are building bridges, and we are making it safe and healthy for people to know their neighbor and to care about their neighbor. And I think that can lead us to also recognizing that the children that are incarcerated – those who have committed a heinous crime, or those who have committed a very basic minor crime – that we should be caring about their well-being because how they're being treated is actually a reflection of our society and a reflection of us versus just a reflection of what they've done to get there.
Josh Hoe
How can we best change our schools to prevent these problems?
Jamira Burley
Two things that I would definitely recommend: one, we need more diverse teachers, and particularly black, male teachers. The data actually says that when we have more diverse teachers, particularly teachers of color, that both white and black students do better and they oftentimes faceless punitive consequences for very basic offenses – what I would deem oftentimes is childlike behavior. And so I do think that there need to be efforts to engage more teachers of color in the classroom, particularly black men. I believe that one out of every seven – I feel like the number is higher – but black teachers account for less than 1% of teachers across the country. And so I think we need more of those. I also think we need bias training and not just as a teacher is coming into the building, but we need consistent training around biases and creating pathways for people to learn. You know, I hate to think that everyone who is racist is racist because they choose to be racist. I think that there is just an unchecked bias that we need to deal with, that people don't even realize that they are allowing [the bias] to rule their lives and their interactions with young people. And so how do we create opportunities for that training to be happening on the ground, while also eliminating police officers from our schools? They serve no purpose other than to make our children feel like they're in waiting cells, waiting to be incarcerated.
Joshua Hoe
What about generational problems – kids who have incarcerated parents often becoming incarcerated, and are subjected to the criminal justice system themselves? How can we best break cycles of incarceration?
Jamira Burley
That's a really great question. Because we know that folks who are incarcerated have children, right. They go in as parents, oftentimes they become parents while incarcerated. But more so, a lot of those young people who we find in juvenile detention centers and incarcerated, and in our jails, have parents who have been incarcerated. This is literally – we're talking about generations of people who have had loved ones and oftentimes, their parents, their grandparents have all moved through some form or another of our criminal justice system. And, again, it's indicative of the fact that our communities are being over-policed, and black and brown folks are oftentimes receiving harsher sentences for the same crimes as their white counterparts. And I think if we're going to really break the system, I mean, break the cycle, it really starts with one: how are we providing mental health opportunities and resources to young people who do have parents and incarceration? How are we ensuring that they have the resources that they need in order to properly show up to the classroom and be productive? And more so, how are we ensuring that we're not creating policies that prevent parents from reconnecting with their children, once they're released from bars? A prime example is that my brother, when he was released from prison, he had to go to a halfway house afterwards, because his wife was on Section 8, and she couldn't legally allow him to live in the house, because of her access to public services. So we have programs that literally prevent families from reuniting and actually building stronger relationships with their children. And so I think there needs to be an entire overhaul of those policies and practices. I get we don't want folks taking advantage of resources. But let's be honest, we all pay into the system, it is our money, it is not some random tree that the government is taking money from, it is our dollars. And so I would rather put my money in preventative services ensuring that folks have a house to live in and are reconnecting with their families, than pretending as if they're not out there now, milking the tree, right? Because if they go into the halfway house, that's still government funding. Like it's still the same pot of money, we're just labeling it something different. And so that's what I mean, when I say there are inherent policies and practices that are deliberately set to keep communities the way that they are. And there needs to be an entire overhaul. I think, Joe Biden, the new administration that's coming in – the President-elect, let me be very fancy – should really put together a team who is going to not just look at incarceration as the numbers game of who's currently behind bars, but also raise the question of how every single institution we have – from our department of education, to our housing department, to our environmental and our infrastructure department – all have policies on the books that actually prevent the real reform from happening on the ground.
Josh Hoe
Across the country, despite two current already-decided Supreme Court decisions, and with another probably coming soon, we still have the problem of people sentenced to life without the possibility of parole as juveniles. Do you have any thoughts about this problem of juvenile life without parole?
Jamira Burley
A few years ago, I got the honor to go and meet four lifers that were in – I can't remember the prison; it's the state prison in Pennsylvania – and hear their stories about how they got there. And just also realizing the mindset of where they were when they were young. And the fact that one act in their childhood has now kept them behind bars. In many of the cases of the guys I was talking to, they were in there for four or five decades. They grew up behind bars. And it's really disturbing that we see people – as to your point – as unredeemable, as someone who can't be better, that they can't be better than the worst thing that they've ever done. And for me, that kind of defeats the whole ideology around creating prisons in the first place. It's supposed to be a rehabilitation, a place for rehabilitation, [but] you've already now pre-determined that when that person goes in there they can't be rehabilitated. And so for me, I think it's very cruel and unusual. I mean, it's not unusual in this country. It's very cruel. And I think that it should be unusual, but it seems common, more often than not and it should be non-existent. And so I don't think that we should really re-evaluate how we are assessing children. They are children. They're somebody's child. We're sentencing children to life behind bars, which to me is counterproductive to what we're saying we're doing with our prison systems in the first place. I know there are a lot of states that are eliminating juvenile life. But I still think there is a large population of folks who are thinking about the absolute worst thing that a person can do, and they're holding that against every single young person that might potentially commit a crime.
Josh Hoe
Probably the biggest challenge we face is confronting what has been called, as a movement, Willie Horton politics. Do you have any ideas for what we can all do to change the larger narrative in all of our criminal justice politics?
Jamira Burley
Two things I will say is that I think one of the reasons why we can't reach certain populations and why criminal justice is important, is because if we look at the locations of where the vast majority of our prisons are located, they're located in white communities. And many of those communities used to be factory towns. So the prison literally replaced, some literally provide an economic incentive for those communities to continue to support mass incarceration – because they need jobs. And so the other thing I will say is that we need to better educate our communities in the larger country around what our criminal justice system is doing. How is it functioning, who is largely impacted? Ava DuVernay's documentary did a really good job of trying to help pull back the layers of that onion. But there's still so many pockets of information that we have yet to fully address. And that's why for many people, dismantling or reforming criminal justice seems so insurmountable. Because we don't fully – even me who's been doing this work for 15 years – I don't think I have a grasp on everything that's wrong with our justice system. Who is really suffering, and how we're trying to alleviate it, because the conversation should also be around how do we ensure that folks are not living in horrible situations, while also ensuring that they're not there to die? And I'm battling that question every single day.
Josh Hoe
This year, I'm asking people if there are any criminal justice-related books they might recommend to others; do you have any particular favorites?
Josh Hoe
Do I have any favorites? I'm, like, surrounded by books. And I'm just trying  . . . Bryan Stevenson's, what is it called? Why am I going blank? Right, Just Mercy, I cried three pages in, which is why I haven't watched the movie yet. Don't tell anyone. But also, I would recommend The Color of Law; The Color of Law will make you so pissed the hell off about everything wrong with society. And I love the fact that they draw the correlation – or the author draws the correlation – that these things are not happening by happenstance; they were written into law, and they cultivated our entire culture for generations.
Josh Hoe
Yeah, I really liked that book, that's a great book. I would also suggest American Apartheid, which is an earlier sociological study that covers some of the same ground as The Color of Law; it's a really good supplement to that book.
Jamira Burley
Well, I don't need any more books, but I'm going to add that to my wish list.
Josh Hoe
I always ask the same last question. What did I mess up? What questions should I have asked but did not?
Jamira Burley
That's a good question. I think the only thing I will say is that what question you missed is probably like, well, what can the average person do if criminal justice or being an activist isn't a full-time job for them? And I think the way I would answer that is that, you know, every single industry can play a role in helping to reform our country, specifically reform our criminal justice system. You know, I have the opportunity of working with the RBIJ, the Responsible Business Initiative for Justice. And we get the opportunity to work with businesses to make them understand that there is a pathway for them to use not only their money and their political clout, but also their technical assistance, their resources, to help us think about a different way forward. And I think the same thing with every industry, like how are we using the arts to tell better stories? How are we using teachers to be able to ensure that we're not putting young people on a pathway to incarceration? How are we talking with janitors and workers in different industries to ensure that they are able to find pathways to employment that will not put them on a pathway to incarceration? So I do think that there is an opportunity for everyone to be a part of the solution. And it doesn't always require you to take up the mantle full-time. You can choose your path. And it could be something as simple as tweeting about it, or just pushing a book in someone's direction and make them better understand the issue, so when they go into the voting booth, they can be an informed voter.
Josh Hoe
I'm sure people want to know how to connect with you. How can people find you?
Jamira Burley
Yeah, I mean, I'm dope. I'm a Philly girl, but I'm based in Harlem and you can find me on my website, Instagram and Twitter. I'm @jamiraburley, and at www.jamiraburley.com if you want to stay connected. And I love young people; I'm working constantly to work with and for young people. It happens to always be at the intersection of some of the most pressing issues. And I look forward to staying connected.
Josh Hoe
Thanks so much for doing this. I really appreciate you taking the time.
Jamira Burley
Likewise, thanks for having me. Hopefully one day we'll meet in person when the world finally reopens.
Josh Hoe
Thanks again. Hope we can do it again soon.
Jamira Burley
No problem. Have a great day. Bye.
Josh Hoe
And now my take.
As the new Prosecuting Attorney for Washtenaw County, Michigan, Eli Savit put it, voluminous scientific research and legal doctrine indicate that children and teenagers are not small adults. While young people are more susceptible to trauma and to fear than adults, a punitive approach to dealing with them could severely hinder the neurological, emotional and social growth of youngsters and teens. A punishment-oriented approach to juvenile justice is largely counterproductive. There's little doubt that we live in a country that does not treat kids as kids. We incarcerate more kids, we permanently criminalize more kids. We give more kids life without parole. And we put kids on registries at rates that have never been seen in any other country across the world. And let's not forget the school-to-prison pipeline either. We have kids who, because of COVID, have not been able to see their incarcerated parents in almost a year. We have schools out of session and state budgets crashing. We have ever-increasing criminalization of poor and majority black and brown communities. And we need to be putting more and more resources, not less and less resources, in places that can stop children from ever becoming part of our criminal justice system.
As always, you can find the show notes or leave us a comment at decarcerationnation.com.
If you want to support the podcast directly, you can do so at patreon.com/decarcerationnation; all proceeds will go to sponsoring our volunteers and supporting the podcast directly. For those of you who prefer to make a one-time donation, you can now go to our website and make your donation there. Thanks to all of you who have joined us from Patreon or made a donation.
You can also support us in non-monetary ways by leaving a five-star review on iTunes or by liking us on Stitcher or Spotify. Please be sure to add us on Instagram, Facebook and Twitter and share our posts across your network.
Special thanks to Andrew Stein who does the podcast editing and post-production for me; to Ann Espo, who's helping out with transcript editing and graphics for our website and Twitter; and to Alex Mayer, who helps with our website.
Thanks also to my employer, Safe & Just Michigan, for helping to support the Decarceration Nation podcast.
Thanks so much for listening; see you next time!
Decarceration Nation is a podcast about radically re-imagining America's criminal justice system. If you enjoy the podcast we hope you will subscribe and leave a rating or review on iTunes. We will try to answer all honest questions or comments that are left on this site. We hope fans will help support Decarceration Nation by supporting us from Patreon.